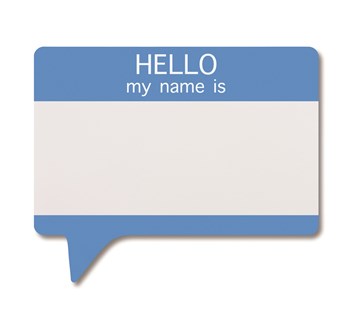 This year marks the 100th anniversary of the New York State Association of Realtors (NYSAR). Since its inception, the organization's mission has been to serve its membership throughout the state of New York in conducting their business as realtors successfully and ethically, while working on legislative issues to protect the right to own, transfer and use residential property.
The Mission
Founded in 1905, NYSAR is a non-profit trade organization of New York real estate professionals based in Albany. Originally called the Real Estate Association of New York State, and then for a time as the New York State Association of Real Estate Boards, today's NYSAR provides its 55,000-plus members - including NYSAR-approved and trademarked realtors, who have completed the group's certification curriculum and are committed to abiding by its code of ethics - a variety of benefits and services, including legislative and legal support, educational programs and training, trade publications and a code of professional standards.
NYSAR is also the parent organization of the Affordable Housing Foundation (AHF), a 501(c) (3) charitable foundation created that utilizes a variety of means - including public-private partnerships, education, counseling and financial assistance to both individuals and organizations whose activities facilitate homeownership - with the express goal of assisting individuals in becoming fully vested homeowners.
The AHF was created at the recommendation of the NYSAR Housing Opportunities Committee, which has been charged with creating opportunities to increase affordable housing and opportunities for individuals to overcome the barriers to homeownership.
Abiding By the Code
NYSAR maintains an explicit code of ethics that anyone wishing to become or remain an association-certified realtor must abide by.
Realtors have an obligation to clients, customers, and the public, and as such, according to NYSAR, the realtor must continuously "strive to become and remain informed on issues affecting real estate and, as knowledgeable professionals, they willingly share the fruit of their experience and study with others."
Additionally, a realtor is bound by a code of ethics in which they are charged "to eliminate practices which may damage the public or which might discredit or bring dishonor to the real estate profession."
"The term realtor," says NYSAR, "has come to connote competency, fairness, and high integrity resulting from adherence to a lofty ideal of moral conduct in business relations. No inducement of profit and no instruction from clients ever can justify departure from this ideal."
The Key Players
In 2005, the association's top-tier leadership team is comprised of a trio of seasoned industry veterans, including president Gary Kenline, president-elect J. Gregory Connors, and secretary/treasurer Max W. Gurvitch.
With over 30 years of experience as a realtor, Kenline is the senior vice president of Hunt Real Estate ERA in Williamsville, New York. According to the NYSAR website (www.nysar.com), he has also served as a member of the NYSAR board of directors and as chair of several committees within the organization, including organizational planning, legal action, legislative steering and education. He was the NYSAR Realtor of the Year in 2001, and also headed a NYSAR research project on property taxes which lead to the STAR property tax abatement initiative for property owners whose primary residence is in New York.
Connors possesses over 28 years of experience as a realtor. He is the principal broker for Century 21 Connors Howard Realty in Mechanicsville, New York. Since becoming a member of NYSAR in 1994, Connors has served as a member of the NYSAR board of directors. He's served on and chaired numerous committees at the state level, including organizational planning, legislative policy, professional standards, legal action, and investment. In 2000, he was recognized as NYSAR's Realtor of the Year.
Also, with a 28-year career as a realtor, Gurvitch is the principal broker at Max W. Gurvitch in Brooklyn. Gurvitch has served on the NYSAR board of directors and delegate body, and previously chaired many committees including the group's executive, legislative policy, housing opportunities, legal action, commercial lien law and Realtor's Housing Relief Fund.
A Talk With NYSAR
The Cooperator recently spoke with Salvatore Prividera Jr., NYSAR's director of communications, and discussed the association's achievements, agenda and issues facing its administration and membership in 2005.
What do you feel are some of NYSAR's greatest achievements?
"One of our greatest achievements has been the work we have done in making affordable housing available. Two years ago, NYSAR created the Affordable Housing Foundation to assist families and individuals to overcome the obstacles to homeownership and promote safe, decent and affordable housing to all residents of the state of New York.
"In 2005, it means more than providing homes for people and families with median incomes. In Westchester County, for example, the median cost of a home is approximately $600,000. Many of the residents of Westchester - policemen, educators, and firefighters, for example - find themselves hard-pressed to buy a home."
What are some of the priorities or goals on NYSAR's agenda for 2005?
"One of the purposes of NYSAR is to serve our industry and protect our members. In light of that, we are focusing this legislative session on supporting the passage of the Commission Escrow Act. The act was introduced in January of this year, but is an issue NYSAR has been fighting for some time now. What the bill does is protect realtors from losing their earned - but unpaid - commissions at the close of a deal. The bill would require the seller to open an escrow account in which the agreed upon commissions would be deposited and delivered to the realtor at the close of the sale and transfer of the deed.
"What is happening more and more frequently is at the time of closing, the seller is unwilling to pay the full commission as agreed. They will try to reduce the realtor's commission at the closing, when the realtor is most vulnerable. So the realtor has to either accept a partial commission or seek full compensation through litigation. What makes the situation even more difficult is if the seller is relocating out-of-state. Recovering a lost commission is much more difficult at that point."
NYSAR has gone as far as creating a special website, www.nysar.com/scr/
scrhome.htm, in order to keep their members apprised of the current bill's status, and provide up-to-date information and resources members can use to further support the association's cause.
Any other goals the organization needs to address?
"Another goal we are seeking to accomplish this year is to enhance the professionalism and skillset of new licensees," says Privadera. "We take an active role in the education and training of licensees in our state. The New York State Department of State handles the licensing of all real estate brokers. They normally require a licensee to complete 22.5 hours of approved continuing education within their license period. Anyone licensed for less than 15 years must satisfy this requirement in order to renew their license. We feel the requirement needs to be increased to 45 hours of continuing education and training. We're looking to bring their level of expertise and professionalism up in order to better serve their customers.
"NYSAR is also fighting a piece of legislation introduced by Governor [George] Pataki increasing the local mortgage recording/ real estate transfer tax in the MTA county region. This would translate into an increase of ten cents for every $100 on a mortgage. The piece of legislation would increase the cost of ownership when it comes to purchasing a home; especially affecting the first-time home buyer.
"And to celebrate our centennial, NYSAR has partnered with eight other member associations to rehabilitate several homes with Habitat for Humanity."
The Habitat for Humanity initiative will help build homes for needy families in eight areas of the state. This effort is part of a yearlong celebration to honor the organization's heritage and recognize the role of realtors in local communities across the state.
"The New York State Association of Realtors has always had a strong commitment to community service," adds Kenline. "Every day New York 's realtors work to help people achieve the American dream of homeownership. By joining forces with Habitat for Humanity, we're able to make this dream a reality for families across the state who are in need of decent, affordable housing."
According to Privadera, in addition to the Albany project, homes that will receive financial and volunteer support in 2005 from NYSAR are located in Rochester, Syracuse, Long Island, Newburgh, Buffalo, Watertown and Ulster County.
Information Equals Empowerment
In addition to legal and professional support, NYSAR also provides its members with a wealth of information, education and professional development resources and curriculum, along with risk management services and a strong legislative advocacy program. The association's 32 committees tackle issues ranging from legislative steering to education management and technology, and get the word out about how NYSAR's realtors can help both homebuyers and sellers navigate their way towards a piece of the American dream.
Realtors help prospective buyers determine how much home they can actually afford, and suggest additional ways to accrue the down payment and explain alternative financing methods. A broker can also assist buyers in developing a realistic idea of the home best suited to their needs - from size, style, features, location, accessibility to schools to transportation and shopping and other public facilities. Brokers also supply the buyer with information on real estate values, taxes, utility costs, municipal services and facilities, and they likely will be aware of proposed zoning changes that could affect an individual or family's decision to buy.
A real estate broker serves as the seller's agent, as a liaison between buyer and seller to present offers and counter-offers until an agreement is reached, negotiating the most favorable price and terms on both parties' behalf.
At the end of the day, buying a home - whether an apartment in the heart of Manhattan, or a single-family house in the suburbs - is one of the biggest decisions a person can make. Making that process easier and putting it within reach of anyone who wants to own their own home is what NYSAR is all about.
Brian Ormsbee is a freelance writer living in New York City.