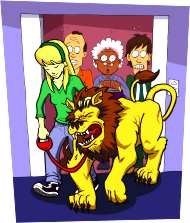 The house rules outline the do's and don'ts of every co-op and condo community. By and large, these regulations are common sense directives aimed at protecting the safety of residents and generally keeping order without stepping on peoples' toes. Few would argue with most house rules; ones that keep residents from setting up skateboarding tournaments in the lobby, for example, or testing the limits of high-end stereo equipment at three o'clock in the morning generally enjoy widespread support.
Occasionally however, a board will overstep its bounds and try to implement rules of dubious necessity or legality. Often this is done with the best of intentions—perhaps attempting to subdue the annoying tendencies of one renegade unit owner, or overzealously guarding the health of shareholders against imagined hazards. Well-intentioned or not, such actions can lead to frustrating enforcement problems or even unwanted legal entanglements.
Making the Rules
Even in brand new buildings, house rules for condos and co-ops don't just suddenly appear out of thin air. The sponsor of a new co-op or condo—typically the developer—includes a basic set of bylaws and rules in the initial offering plan, which can then be amended (or not) when the units are filled and a board is elected.
If board members find it necessary to make a rule that goes beyond what their bylaws allow, they'll first have to amend the bylaws. In the case of co-ops, this requires the participation of shareholders. "Co-ops almost always require a super majority of two-thirds to three-fourths of all outstanding shares in order to pass an amendment to the bylaws," says Bruce Cholst, a partner at Rosen & Livingston, a New York law firm specializing in cooperative and condominium law.
According to Cholst, who gives a lecture on rulemaking at the annual conference for the Council of New York Cooperatives and Condominiums (CNYC), obtaining the assent of shareholders is often easier said than done. "In my experience, typical turnout at shareholder meetings is 60 percent—and some people say it's less," he says. "So even if an amendment requires two-thirds majority, it still loses."