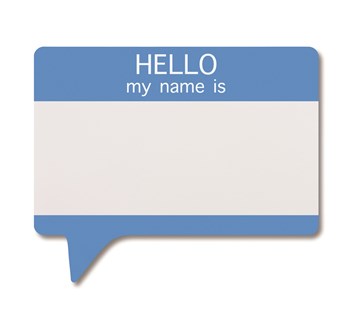 When Dick Koral, created "Los Sures" in the early '90s, the seed was planted for the Superintendents Club of New York, a technical society to serve New York's multifamily building maintenance personnel.
Los Sures (translated "the south side") was a supers club that existed in the Hispanic section of Williamsburg, Brooklyn which was created under a grant from the New York State Energy Office in conjunction with the Hispanic Los Sures Williamsburg Neighborhood Housing Organization. They met every week for one hour, elected officers, paid dues, had guest speakers from equipment manufacturers, Brooklyn Union Gas, and New York City Tech and other technical organizations and discussed topics relevant to maintenance professionals. When the organization's small grant from the now defunct NYS Energy Office ended a little over a year after the club's inception, the society did not have enough time or resources to become self-sufficient and dissolved.
Fast forward to 1998 and the Superintendents Club of New York is created. Koral, who currently serves as its secretary/ treasurer, is the director of the Apartment House Institute (AHI), a unit of the City University of New York's Continuing Education Division and external partnerships at New York City Technical College (City Tech), a Brooklyn CUNY College.
AHI, in conjunction with the Association for Neighborhood and Housing Development (ANHD) developed a four-course program called "The Management of Maintenance," which continues to be offered under the aegis of ANHD. The second course in the program "The Management of Affordable Housing," which Koral teaches at City Tech, has a large percentage of custodial workers in attendance. Over many years of teaching maintenance to owners (private and co-op board members,), Koral recognized the need to provide technical resources and training to building staff, who, in many instances, had little formal training. The Supers Club of New York was created to fill this gap and provide the much-needed resources to maintenance professionals.
The Supers Club offers building professionals the opportunity to share expertise and learn about new equipment and maintenance procedures. There were no periodicals for supers; no societies. The technology of building operations is complex and overall building efficiency directly affects housings bottom line. One of the main thrusts of the Supers Club is in providing its members with training to ensure building efficiency.
The mission of the Supers Club is to promote excellence in building operation and maintenance. They intend to do this by working toward several firm goals:
• Developing a technical society where knowledge and resources can be shared
• Providing education about new equipment and maintenance procedures
• Providing support and encouragement to each member toward his or her professional development, from acquiring a GED, if needed, to becoming computer systems literate.
• Assisting other cites in organizing similar clubs. (This aspect of the club's agenda has won the continued support of the US Department of Energy, which sees the club as a prototype for transferring the energy smarts of its national laboratories to the inner cities.)
• Helping members learn the latest processes in use in the custodial profession, including the area of computers and the Internet, as computerized operation of buildings, web-based and otherwise, continues to grow.
These goals are accomplished through monthly meetings during which various technical and professional topics specific to New York maintenance personnel are addressed. Past presenters have included the New York City Housing Authority, manufacturers of equipment and systems and specialty contractors, to name a few.
The society has about 146 members throughout New York City's five boroughs and Nassau and Westchester counties who meet monthly. One group gathers in Brooklyn and the other group meets at Hostos Community College (another CUNY college) in the Bronx which recently instituted bilingual Spanish/English meetings. Modest dues for voting membership are $25 yearly for superintendents and directors of maintenance and a mere $15 for handypersons and porters. The club has also created a non-voting associate membership for managers, owners (private and co-op/condo) for $50 and for vendors of equipment and services at $100 per month which includes an ad in the club's monthly newsletter, "Super!," edited by Koral.
Super!, which is mailed at no cost to all who request it, contains a summary of meetings, as well as articles of importance to maintenance professionals. To assist the large number of Hispanic maintenance workers, the newsletter has a Bronx Chapter section in Spanish.
The club's Web site, www.nysupersclub.org, is packed with useful information, including technical information and a super's forum. The site's Web master, Glen Stoltz, who was one of the first superintendents to join the club, designed and maintains the site. There are job postings and links for plumbing, electrical and other maintenance information. The Web site also has links to other sites where technical information can be obtained.
By supporting the training of its maintenance staffs, multi-dwelling owners are positively affecting the efficiency of their operations and the bottom line of their properties. How is this accomplished? As the club assists in creating a large group of skilled supers who are capable of diagnosing small problems, they will be able to notify the proper professionals to remedy problems before they become expensive catastrophes.
One of the future goals of the organization is to create a certification program for superintendents. This innovation would provide those looking for supers with guidelines, and standards with which to judge prospective applicants, assuring that prospective supers have met certain criteria that qualify them for the position. Prospective employers can be secure in knowing that the candidate with certification has specific training in the field and is capable of performing the duties required of the position. It would also equip the super with credentials that guarantee his or her skills. It will bring a professional quality to the position that has been absent.
Cooperator: How was the club formed?
Dick Koral: In 1998 we solicited and received a grant from the New York Office of Local Initiatives Support Coalition (LISC-NY) to organize a technical society of maintenance workers. LISC is interested in keeping the affordable housing that it finances in the black and has the sophistication to know that maintenance worker-training can be critical to achieving that end. The initial recruits came from my class that was partially subsidized by LISC, "The Management of Maintenance," in which there was many superintendents from the affordable housing sector.
C: Isn't there a union that includes maintenance personnel?
DK: Yes. They have a Union 32B/J for Brooklyn, Manhattan and Queens and the 32E for the Bronx which is in the process of being absorbed by 32B/J. The union has a facility called The Thomas B. Shortman's School that provides training which is subsidized by owners of union buildings. By and large the union is successful in large, luxury buildings but many other buildings are not unionized so that a large group of supers are left out.
C: Why is certification important? What will it accomplish?
DK: Certification is extremely important for all supers and handymen–It creates a win-win situation for employers and employees. If you talk to managers, cooperative residents and private owners, there is no criteria by which to judge applicants. I get calls all the time asking what types of questions to ask of a prospective superintendent. Certification would provide maintenance staff with solid credentials. I'm working with the union to get their imprimatur on the certificate. That way it will be like real currency for supers.
C: What are some of the basic skills that a superintendent seeking certification would be required to know?
DK: They would need to know the theory behind how a boiler operates, basic electrical and plumbing system knowledge, building structural knowledge, walls, window and roofing maintenance and repair. I'm not saying they need to know as much as a licensed electrician, but they need to understand the problem.
C: How close are you to developing a certification program?
DK: It is still in the early stages. When The Supers Club brought their proposal for certification to the Real Estate Board of New York (REBNY), their major concern was to assure that the idea was acceptable to the union. We have been working with the union on the proposal and at the moment we are still in the discussion phase. We have met with the union secretary-treasurer and they see the merit in the idea. There's no antagonism. I think we'll be able to work together to make it a reality.
Ms. Terrell-Ernest is a freelance writer living in Queens, New York.