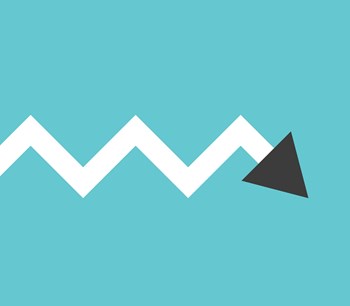 As The New York Times pointed out on May 18, 2023, the national home sales market is in a state of gridlock. This is largely thanks to short supply in the resale market, which is itself the result of potential sellers – those who ordinarily might be looking to 'move up' in the housing market – choosing to stay put and hold onto the low interest rates they have on their current mortgages. After all, trading a 3% mortgage for a 6% mortgage is nobody's idea of a good deal. That same calculation seems to be influencing the New York City condominium and co-op market as well.
Holding Their Breath
"The New York City market has been struggling due to lack of inventory and higher interest rates," says Nigel Pearce, an associate broker with Compass Realty in Manhattan. "We are at the lowest closed-sales point in over a decade. There seems to be a stand-off between buyers and sellers. Buyers are looking for prices to drop due to interest rates tipping over 6%. Sellers know there isn't a lot of inventory out there, so they are unwilling to lower prices. As a result, the average 'days-on-market,' has increased to 67 days." This number is entirely in line with its complementary statistic, the inventory of unsold homes on the market. As reported in the Times, that inventory totaled 2.6 months' supply at the end of March, "meaning it would take that long to sell them," says Pearce. "Inventory is typically twice that amount to balance supply and demand."
Waiting to Exhale
Nicole Beauchamp, an associate broker with Engel & Volkers, takes a slightly different view - she sees a pathway through the current gridlock. "This market is about individual submarkets," she says. "Property type, location, price point. It's about need versus desire. Both buyer and seller must have a definitive need to buy and sell. Someone who must move, for whatever reason. A job move for instance. In today's market, real buyers and sellers are people who have to act. Apartments in particular sell if they're in move-in condition."
Joanna Mayfield Marks, an associate broker with Brown Harris Stevens in Brooklyn also sees reason for optimism. "March saw a flurry of buyer activity with very little inventory," she says. "Sellers finally began putting their homes on the market. This month saw a small uptick in inventory, and buyers are biting. New York is resilient, and prices are holding. We have the magic of a wonderful place to live, and with the rental market so very competitive, many buyers, particularly those with substantial cash down, are inclined to buy when they can find good options. Buyers are coming in strong at full price and moving quickly. I am personally experiencing prices slightly over ask with competition."
While New York continues to be a unique and competitive market, it's not entirely immune to the same ailments as the rest of the nation. The full picture of the 2023 real estate market is still to be seen.