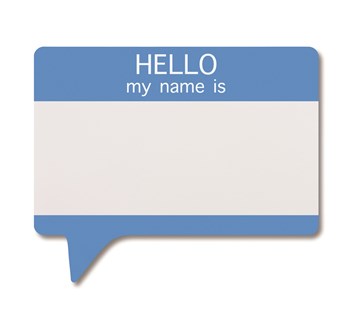 In order to get from one side of the Hudson River to the other, one would need to cross a bridge, get in a boat, or be able to jump a very long distance. Since not many people want to attempt the latter, most people utilize tools like bridges or some sturdy method of transportation when they want to get from Point A to Point B.
Upon first inquiry, tenants who wish to convert their buildings from city-owned properties into private cooperatives soon realize that the road will be long - and sometimes frustrating. But tenants who choose to pursue the process to the end also realize that perhaps the best way is to form a Housing Development Fund Corporation or HDFC. When they do this, they are in essence forming that bridge from Point A to Point B, and no jumping needs to enter the picture.
According to Jordi Reyes-Montblanc, president of both 601 W. 136th Street - an HDFC co-op in Manhattan - as well as the volunteer, no-for-profit HDFC Council, a group dedicated to helping tenants take charge of their own buildings and turn them into thriving, successful cooperatives, there are over 1,000 HDFCs in New York City. That's a lot - but what does it mean to be an HDFC co-op? Is an HDFC a business? Sort of. Is it a group of people? Yes, definitely. Does every co-op need to be an HDFC co-op? It depends.
Reyes-Montblanc spoke with The Cooperator recently and said - half-jokingly - that he's been in this business for over 15 years and he still doesn't understand everything there is to know about HDFCs. But we'll try to shine the light on the subject for those who may be in the dark.
Technically speaking, HDFCs are New York State corporations governed by New York State Private Housing Finance Law and are simultaneously incorporated under New York's Business Corporation Law (BCL) so they can issue stock as a co-op corporation. Some HDFCs - though not many - also come under the guidance of non-profit laws. While this information is important to someone wanting to fully understand HDFCs, it's the very information that gets people confused. The best way to explain what an HDFC is and the purpose behind the title is to go through the process a lot of tenants follow when converting their city-owned building into a co-op housing environment.
After we understand how an HDFC is formed, the technical details make a little more sense. Say, for example, there is a building with 100 units somewhere on the Lower East Side of Manhattan. Let's call it Building X. The tenants of Building X decide they want to buy their building from the city of New York and turn it into a limited liability co-op. By organizing themselves as an HDFC, they provide several avenues for themselves, the most important of these being their opportunity to utilize what's called a Tenant Interim Lease or TIL.
HDFCs and TILs go hand in hand, most of the time. The Tenant Interim Lease is a net lease that the city issues to the HDFC tenant organization - the individuals who have decided to take steps to purchase their building. Under the TIL, the tenants act as owners and managers of their building, just as though they were already operating as their own co-op. The HDFC is then required to send reports every month, detailing the progress of the building, repairs that must be made, and so forth - like a status report on a probationary social program.
After two to three years (though it can be as long as five in some cases), providing the tenant organization has proven themselves to be capable of handling and managing their building, a rehab and renovation is scheduled. The city of New York at that point would hire a private construction firm to make the necessary improvements on Building X. Oftentimes, the buildings are in a depressed state and a major overhaul would be necessary. In such cases, the tenants would be temporarily relocated to live elsewhere while the changes to the building are taking place. Relocating people for a lengthy amount of time sounds like a major inconvenience but tenants aren't quick to complain. The city didn't start its HDFC rehab program until 1995 - and before that time, buildings were sold to tenants as-is, which caused any number of safety risks and financial headaches for the brand new owners.
Once the rehabbing is done, the tenants move into their new home and voila - they are the proud shareholder-owners of an HDFC limited equity co-op, just like the tenants of 601 W. 136th Street and other co-ops. Some buildings will find the process takes longer than others but the benefits of co-op living are surely worth the wait.
Income restrictions are the norm and both HPD and HDFC are empowered to enforce specific income guidelines. Whether the tenants are involved in the buildings' purchase from the beginning, or move in at the time of conversion, they are entitled to protection from skyrocketing rents or fees. Should any part of the building sell at any time, the HDFC plays a role in making sure that the new tenants meet the income restrictions already in place.
An HDFC is also eligible for tax breaks under Article XI: Tax Exemptions for HDFC-Owned New Construction or Rehabilitation of Affordable Housing. Under this provision, HDFCs can obtain full or partial exemption from real estate taxes for up to 40 years. This is a major coup for tenants of HDFC co-ops, though it is important to know that the tax break doesn't just happen on its own. The New York City Council must pass an HPD resolution authorizing the tax exemption. Then, the Tax Incentive Programs Unit (TIP), which can be reached by calling 212-863-6603 will issue a Certificate of Eligibility. Finally, the Department of Finance implements your building's benefit. It may sound like a lot of red tape but the reward may be worthwhile and a boon to any HDFC's operating budget. (Go to www.nyc.gov for additional information on how your HDFC can apply.)
Help is at Hand
If all this sounds convoluted and confusing, that's because it is. But help is available to deserving, committed cooperators who want to make the absolute most of their ownership and vested interest in their homes. Aside from the government Web sites and programs set up to help ease the process and aid the prosperity of new HDFC co-ops, there's also the HDFC Council, headed up by Reyes-Montblanc himself. The group, according to Reyes-Montblanc, "Usually doesn't get involved in the pre-conversion process, although many buildings' tenant associations do tend to contact us for advice and guidance as they get closer - usually about a year before conversion."
The council - an entirely volunteer endeavor - manages to do a lot with a little, not unlike the new cooperators they're helping along the way. "We don't really do outreach," says Reyes-Montblanc, "as we have very limited resources, however word-of-mouth and referrals keep us quite busy. Usually, we take the role of mentors and counselors, reviewing the building's common practices, both administrative and financial, and we make suggestions as to how to improve their business practices and how to refine their business judgment and define the role and responsibilities of the directors, both as individuals and as a board."
Reyes-Montblanc points out that not every single co-op that comes to the council is automatically granted its time and assistance. "We go through a triage and select to work only with buildings where there is a real board that demonstrates a desire and commitment to improving their deficiencies and living by their bylaws and governing documents. Some buildings we refer to the not-for-profit [Department of Housing Preservation and Development] contracted agencies for specific training or to the workshops and seminars offered by the [Council of New York Cooperatives and Condominiums] or the Federation."
Reyes-Montblanc points out that the HDFC Council often exhorts those who opt to convert to cooperative living to get involved politically as well. "We ask our members to seek appointments to their Community Planning Boards and School District Boards, and to develop close working relationships with elected officials. We have members in 27 of the 51 Community Planning Boards, and in some like my own CB9M in Westside Heights, we have large representation as well, as in CB4M in Hell's Kitchen and others in Manhattan, the Bronx, and Brooklyn. We've been able to initiate legislation that has been passed and signed into law and have two [pieces of legislation] in the works with the New York City Council."
The expectation (and hope) of the tenants of any co-op - as well as the city of New York - is that the inhabitants of an HDFC co-op community will prosper and thrive in a comfortable place in which to live. By incorporating your co-op as an HDFC, you become part of a larger community of New York cooperators.
Mary Fons is a freelance writer and a frequent contributor to The Cooperator.