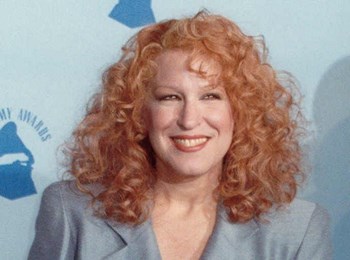 Legendary singer and actress Bette Midler is looking to decamp to a smaller apartment in Manhattan, which is why she and her husband are putting their large Upper East Side penthouse up for sale.

The New York Times reported that Midler has listed her co-op apartment at 1125 Fifth Avenue for $50 million. She and her spouse Martin von Haselberg purchased the home in 1996. She told the paper:"It's time for another family to enjoy it."
Consisting of two combined units, the four-bedroom/six-and-a-half-bathroom penthouse takes up the three top floors of the building. Among its highlights, according to the story, are a home gym; three wood-burning fireplaces; a wraparound terrace that comes with an herb garden; and a library/music room. The penthouse also offers views of the Central Park reservoir.
The building itself, which was constructed in the 1920s, has been the home of such notable people as actors Kevin Kline and Phoebe Cates, and Disney CEO Robert Iger, reported the Times.
Although Midler and Von Haselberg are planning to move into something smaller, they still plan to remain in Manhattan.