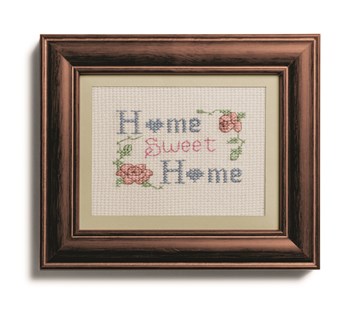 When cooperators elect their boards of directors, and condo owners elect their community association or boards of managers, they do so in the expectation that these boards will represent their interests.
But conflict between boards and shareholders or condo unit owners is inevitable and tensions can rage over issues ranging from dogs to cell-phone antennas to financial improprieties. Some owners may come to feel that the board is working against them.
"In every building, you will have one or two or three unit owners who don't like certain things in their building," says Eric Gonchar, an attorney with the Manhattan-based law firm of Kane Kessler, PC. But what happens when it ceases to be mere discontent, and becomes something more serious?
The Ground Rules
To begin with, everyone must understand the ground rules. According to the New York State Attorney General's Office, co-ops are established under the state's Business Corporation Law (although some older co-ops were established under the older Cooperative Corporations Law), while condos are established under the Condominium Act. "When there is a gap [in the co-op or condo's internal documents], look to the statutes," says Attorney Adam Finkelstein of Wagner Davis & Gold, PC.
The internal rules are spelled out in a labyrinth of documents that can often be confusing to the layman. In a co-op, they are spelled out in the bylaws, the proprietary lease, the certificate of incorporation and the house rules. In a condo, those rules are typically set forth in the bylaws, the condominium declaration and the house rules.
Of course, there are differences between the documents. Gonchar says that in a co-op, the proprietary lease basically outlines the respective rights of the two parties, the co-op corporation (similar to the tenant in a rental lease) and the shareholder (similar to the landlord). In a condo, he says, the condominium declaration would outline similar responsibilities.
In contrast, he says, the bylaws outline the day-to-day running of the co-op or condo: for example, setting the responsibilities of the board and its officers.
Taken together, these documents regulate matters such as when annual shareholders' meetings or condo unit owners' meetings are held, how the meeting notice is given, the procedure for amending the bylaws, sublet provisions, how many seats the sponsor can have on the board, and more, according to the attorney general's office.
The house rules, for example, specify such nuts-and-bolts matters as whether pets are allowed in the building, what types of things are prohibited, including excessive noise, and where one is able to store their personal property.
In general, shareholders and unit owners with an active interest in their buildings should familiarize themselves with all these documents. In both co-ops and condos, they are contained in the original offering plan.
In the event of disagreements with the board, cooperators and unit owners may also want to see other documents. In a condo, says Finkelstein, "you have a great right to access the records - you are a partner. We allow a very wide scope."
In a co-op, where you're considered a shareholder, your rights are more circumscribed. The BCL specifically gives you the right to look at the minutes of the annual shareholder's meeting, the list of shareholders, and an annual balance sheet and profit-and-loss statement for the past fiscal year. The BCL, according to the attorney general's office, though, does not require that the minutes of regular, closed board meetings be made available, although some co-ops may allow shareholders to look at these minutes on request. Sometimes a co-op board will request that the shareholder make an appointment with the managing agent to request to see the appropriate records.
Betwixt and Between
Many issues create friction between boards and shareholders or unit owners. To some people, pet issues may seem trivial. But if the number of people who testified recently before the City Council about the bill that would make it easier for people living in apartment buildings - especially seniors - to keep pets - is any indication, people take their like or dislike of animals as neighbors very seriously.
"I had a building," recalls Andrew Hoffman of Clarendon Management in Manhattan, "where some people liked dogs, some didn't. The board voted one way, but some people didn't accept it. It was resolved by negotiations between the shareholders and the board," he says. "Up in Riverdale," he recalls, "there was one building where they wanted to have a limit of one dog per apartment, and the dog had to be 40 pounds or less."
Other day-to-day issues that can pit some shareholders or unit owners against a board are noise complaints, odors, who's responsible for repairs in a particular situation, financial issues, and smoking. Many readers will remember the case of Lincoln Towers, the West Side co-op whose board banned new residents from smoking in their apartments. Hoffman finds that the issue of decorating common areas is becoming contentious.
"I have a building where a board of directors approved a job, started the project, told the shareholders at a meeting, and then changed the scope of the job. Most of the residents were unhappy."
A situation as simple even as a resident wanting to hang a painting - no matter how attractive - in the hallway of his or her floor can also present problems. "You have to get the consent of all the people on your floor, and everybody doesn't necessarily agree. In addition, you have to get the permission of the board. Sometimes, people have to take paintings down," Hoffman says.
Serious Problems
Of course, some problems dividing shareholders and unit owners and their boards are more serious than merely hanging a piece of artwork. As we mentioned earlier, annual shareholders or unit owners' meetings must be scheduled, elections must be held, and the minutes of these meetings must be made available, with the exception of closed meetings. Problems develop when boards won't announce votes, keep proper minutes, or don't hold the requisite elections.
"Some boards are covetous of financial information, and they think in error that they have the right to hide it," says Al Pennisi, the president of the Federation of New York Housing Cooperatives and Condominiums (FNYHC) and a senior partner with the law firm of Pennisi Daniels Norelli LLP.
Other boards get into trouble when they don't hire professionals, such as accountants or engineers, and try to "do it themselves." Finkelstein sees this as being more of a problem in the outer boroughs and Long Island than in Manhattan. "In the outer boroughs, some people look to cut corners. They go to a contractor and get a proposal. In Manhattan, the engineer prepares the specs, then tells the contractor what to do," he says.
Sometimes, problems can begin even before the building is constructed, says Brad Maione, a spokesman with the state attorney general's office. "One of the most common complaints is faulty construction - what is promised in the offering plan is not delivered. The wood grain that is promised or the type of patio brick that is promised is not used, for example, or there's mold in the building," he says. In these cases, work often has to be redone as part of a settlement.
Ralph Perfetto, chairman of the Brooklyn Co-op and Condo Coalition, has seen many cases, where, in his opinion, boards don't always act on behalf of the shareholders or unit owners.
One managing agent in a Bay Ridge co-op that contained both cooperators and tenants "put a tenant on the board as a "˜shareholder,' to enact what he wanted," says Perfetto. They soon found out that "money was missing from the escrow fund ... people were on the verge of losing their investment," he adds.
In another building, on the Bay Ridge waterfront, he says, "In every apartment you will see a double window - except in one, where you suddenly have a big bay window. That apartment belongs to a board member."
What Can You Do?
In situations like any of those mentioned above, what can disaffected shareholders or unit owners do? Well, you can wait until the next annual meeting, get together an opposition slate, and "vote the rascals out."
But if you feel the matter is pressing and don't want to wait that long, there are several things you can do. The state attorney general's office recommends an oral request first, "in a tactful way."
If the board still won't respond, the attorney general's office then says that writing the board a letter is the next step - and many experts specify that you should send it via registered or certified mail. Keep copies of any letters you send, and notes of all phone conversations.
Another route to take is to petition the board to hold a special meeting. The percentage of residents required to hold a special meeting can vary - in one building it could be 25 percent, in another, it could be 35 percent.
"I've seen special meetings called for many reasons - wanting to remove a particular board member, wanting to remove the managing agent, trying to stop a cell-phone antenna from being put up," Finkelstein says. "But it has to be for the same purpose that you mention in the notice of meeting," in order for any action taken to be valid, he says.
Of course, as a last resort, you can take the board to court but this can prove problematic. "The Business Judgment Rule will protect most board decisions if they were made in good faith," Finkelstein continues. "It's not a crime to be stupid."
Going Legal
Taking the legal route can also be costly. If residents, charging a breach of obligations, start a lawsuit, they have to get together and pay a lawyer, says Gonchar. Then, the board will hire their own attorney, who potentially will be paid from the co-op or condo's own reserve fund, if the action is not covered by insurance. Also, consider that if you start a lawsuit, you'll still see the board members you're suing in the elevator, the lobby or the laundry room. Even after the matter is settled, the enmity won't necessarily go away that quickly.
Maione recommends that troubled shareholders or condo unit owners contact the attorney general's office, and if appropriate, they will try to either mediate the dispute or, in some cases, pursue litigation. Perfetto also prefers this alternative. In the case of the financially-afflicted Bay Ridge co-op mentioned above, Perfetto recalls, "The attorney general's office investigated the managing agent, changed managing agents, imposed fines on the initial agent, and rectified monies that were missing from the escrow fund." He also recommends using lawyers who are mediators, as opposed to litigators.
Of course, not all problems are the boards' fault. Many people never go to the annual meeting, never go to meetings that are called for special occasions, and never read the building's newsletter or flyers that are put under the door. When shareholders or condo unit owners are running for the board, make sure you know something about the candidates and their background.
People don't always agree with one another and it's a fact of life that you may one day encounter a problem with your neighbor or your board. "It's a major investment in somebody's life," says Hoffman. "It's not like work when you go home afterward."
Raanan Geberer is a freelance writer and co-op shareholder living in Manhattan.