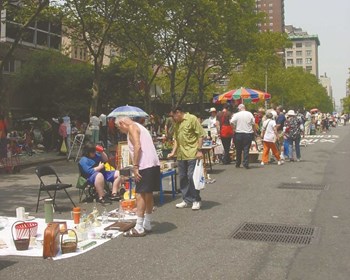 Crowded together though they may be, most co-op and condo buildings seem to operate as little communities or villages unto themselves. They have their own individual boards, residents, managers, and even their own doorman and/or security staff. What else do they need?
A few things, as it turns out. Even the most solvent, thriving co-op or condo community is not an island unto itself. For better or worse, it's part of a larger urban neighborhood—and that when they do reach out to that larger community, everyone benefits. Connecting with your building's neighbors through social programs, events, or other outreach activities can be a good way for your co-op or condo to give back to the community and improve it for all its residents. This article will explore ways that co-ops and condos have gotten more involved and contributed to their neighborhoods.
No High-Rise is an Island
With all its instability and problems, it's easy to complain about our present-day culture. However, one solution to that frustration is to get active in community service. With their sheer numbers and built-in communication systems and leadership structure, co-op and condo communities have the potential to be a significant positive force in their neighborhoods. In addition to leadership in the form of a board of directors, buildings may also have connections to the local police force and community groups, possible political ties, a physical presence in their neighborhood, and diverse groups of residents who have various talents and skills. These combined advantages give building communities some wonderful potential to get involved in improving and enriching their surrounding neighborhood.
Steve Stadmeyer, general manager of Peter Cooper Village and Stuyvesant Town, agrees. Although his development is a rental apartment complex rather than a co-op or condo community, the concept is the same. These rentals comprise 110 buildings, 11,200 apartments, 18 city blocks, and approximately 80 acres. It's one of the largest complexes in the city.
"We feel that we're very large and we can be almost an island unto ourselves," says Stadmeyer. "But we feel that it's very important that we reach out to our neighbors—not only for the stability of the neighborhood, but also just to be good neighbors."