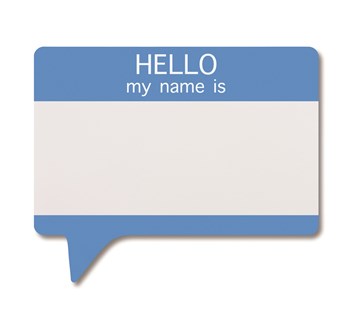 Did you know that every time you flush the toilet, you use around six gallons of water? Or that compact fluorescent light bulbs use nearly 75 percent less energy than incandescent bulbs and cost far less, too?
After the blackout of 2003, most newspapers and online magazines were inundated with energy saving tips and hints on how we could (and should) all be more energy-conscious. Even though it took a regional blackout to do it, a lot of New Yorkers began to actually read those tips and some of them even started to put some better habits into practice by shutting off running faucets, turning off lights when not in rooms, and so forth.
But all the "drastic times call for drastic measures" actions that have been suggested, however crucial, are band-aid sized solutions to a much bigger problem: New York City, like so many other cities in the U.S., uses an astronomical amount of energy to stay running. Granted, it's a big city in a country full of people with huge appetites for their appliances, which sit in their big kitchens, kept at their preferred temperature. It's difficult to ask people to cut back the level of luxury that many of them are used to - even if installing a better light bulb would save them from a blackout.
For years now, some people have suggested that perhaps the way to solve America's energy problem is to address it before it gets to blackout proportions. Instead of making a building run more efficiently by shutting off the air conditioners whenever possible, we might think about building a cooler building.
GreenHomeNYC is committed to making these square one changes accessible and feasible to the architects, contractors, building managers/owners, and any New York resident who wants to be involved in building a more sustainable, energy efficient home or business. The company is young (only over one year old), and there aren't many people on the payroll yet. But GreenHomeNYC has accomplished quite a bit since they established themselves as a non-profit 501(c)3 company in 2002.
The Cooperator recently spoke with GreenHomeNYC volunteer staffer Josh Radoff to learn a little more about the organization and why everyone should find out how easy it is being "green."
Wearing of the Green
GreenHomeNYC defines itself as "a community-oriented volunteer organization that promotes environmentally sustainable urban buildings." What does it mean to have an environmentally sustainable building? Are we talking grass huts here? Certainly not.
The best way to explain what an environmentally sustainable building is to give you an idea of what it is not. Picture an enormous, black building insulated with asbestos, outfitted with lead pipes. The faucets leak constantly, the lights and the TV are on 24 hours a day in every room and the whole building is heated electrically. There are few windows and there are no trees in the yard - in fact, there's no yard at all, just concrete that runs right up to the edge of the building. Now, that's a pretty extreme portrayal of a non-environmentally friendly building, but it sheds some light on how intertwined our living spaces are to the environment and how much energy we could drain from Mother Nature if we really work at it.
This is where GreenHomeNYC comes in. According to Radoff, GreenHomeNYC is the first stop for someone looking to make their own building a little more earth-friendly, or "green."
"The Department of Energy and the Green Building Council can answer some questions and frame some areas of efficiency, but it usually helps more to actually talk to someone about costs and planning and such. When you contact GreenHomeNYC, we'll come to you or come talk to your board."
There have been some positive changes in the past few years as far as the public's accessibility to environmentally positive products, but those changes are little known. Radoff said that Green Building Council is currently working with the Forestry Council, taking steps to label wood that is gleaned from sustainable forests. Groups like EarthPledge are dedicating their time to spreading the word about vegetated or "green roofs." Vegetated roofs are made of shale, plants and other organic materials that when used properly have many benefits to the environment and the building itself.
"New York is all concrete, so when it rains, the water has nowhere to go but the sewers and we get a lot of sewer spillage. Vegetated roofs soak up a lot of that water, acting like a kind of coffee filter. They also are great insulation for smaller buildings," says Radoff.
If you want to explore the idea of putting solar energy to work for your building or would like to get a list of green contractors or environmentally-conscious architects in your area, GreenHomeNYC is a good resource, according to Radoff. GreenHomeNYC "wants to be an accessible, central resource for ideas, arguments and research. We can tell you where to buy paint and materials - we're here to help."
The Cooperator recently sat down with Radoff to discuss the organization's challenges and future goals.
Q.
How long have you been with GreenHomeNYC?
"I came on about a month after they started up, so almost a year."
Q.
How large is the GreenHomeNYC staff?
"We've got seven people on "staff," but since we're non-profit and a fairly new organization, we work on a volunteer basis. Now that the first year is under our belts, we're looking for grants that will help pay the staff in the future."
Q.
What other projects are you all working on currently?
"This week, I'm working on a proposal to the city, asking for funding assistance. I'm also working on an outreach booklet that profiles GreenHomeNYC for people we meet at building conventions and for people like Habitat for Humanity."
Q.
When people send money to GreenHomeNYC, where does the money go?
"Sometimes it will go to specific events, like the bus tour. [In October, GreenHomeNYC conducted a bus tour around the city to visit examples of environmentally sustainable buildings.] We have material costs and Web site programming costs, too."
Q.
How "green" is New York in comparison to other cities in the U.S.?
"We're behind, but in the past year alone, we've gained a lot of ground. A lot of advances have been made in the area of low-income housing. There's a building in the Bronx called Melrose Commons II and it's a great example of how people are thinking now. Austin and San Francisco are naturally more progressive cities - New York is about other things. Most of the people who build the buildings here don't live in them. For them, cheap is better and when it comes to something like a heating system, they're going to build whatever they want and no one asks them about whether or not it's environmentally safe."
Q.
How many New York City buildings built in the past 50 years or so seriously considered environmental sustainability when on the drawing board, if any?
"Energy efficiency has been a topic for a long time, and some firms are dedicating themselves to exploring green options, but not many. Only within the past five years have you seen more interest."
Q.
What is a GreenHomeNYC "Green Building Evangelist?"
"A green building evangelist is a volunteer who helps spread the word about GreenHome's work and green building options to co-op boards and building managers, for example. We're putting a lot of work into that program right now."
Q.
How much leverage does a tenant or shareholder have in greening their building?
"Green buildings are healthier places to live. If you've got paint in your building that's lead-based, you've obviously got legal recourse to change that. New York City is often bogged down in red tape, though, so some tenants are afraid that if they complain or rally, their rent will be raised, for example. But that's where GreenHomeNYC can really make a difference. Co-op boards do have decision-making power, and GreenHomeNYC can help tenants and boards develop the right questions to ask and try to answer as many questions as we can. Aside from that, there is a lot you can do in the form of lighting or volunteer work."
Q.
Where can people find out more about GreenHomeNYC, or volunteer?
"They can visit our Web site at
www.greenhomenyc.org
, and e-mail us at jradoff@greenhomenyc.org."
Mary Fons is a freelance writer and performer living outside New York City.