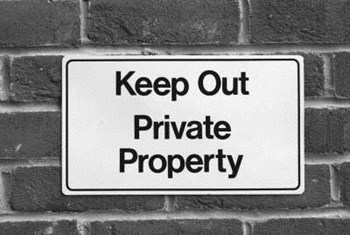 Disagreement and conflict between neighbors is something people have had to contend with since the first two Paleolithic human families decided to set up house in adjacent caves. While serious problems may be rarities in the suburbs and exurbs where there's ample space between houses, New York City's vertically stacked living quarters can give rise to points of contention that would be non-issues in other communities. And if those points aren't handled quickly and fairly by building administration, they can fester into serious problems. Intra-building feuds can create big headaches for boards, managers, and anyone living around the warring parties.
What kind of disagreements are the most common in high-density apartments? What can building managers and board members do to help mitigate the problems—and what, if anything, can they do to prevent disagreements from boiling over to begin with?
What's that Noise…and What's that Smell?
The most common sources of conflict between neighbors in New York apartments should come as no surprise to anyone who's ever occupied an apartment: "It's noise and odors," says Josh Prottas, president of Working Realty in Manhattan.
Odors are usually of two varieties: cooking and smoke. The pungent waft of frying garlic is well and good when you're hungry, but when you're not, it can turn your stomach quick. And as one of the last indoor places in New York where you're still allowed to fire up a cigarette, pipe, or cigar, apartments are logical places to smoke. But what is heaven scent for one party might make another ill; otherwise, the smoking ban in bars and restaurants wouldn't have gone through to begin with.
Noise complaints include a vast array of irritants, from stereos playing too loudly (especially subwoofers, which emit low-frequency sound and can cause the entire building to rumble) to instruments being played—especially pianos and guitars, but sometimes brass instruments or, heaven help us, operatic tenors in training. Other sure-fire noisemakers include children behaving boisterously; dogs and cats running amok across hardwood floors; dogs barking at all hours, nonstop; and, of course, the too-frequent late-night party, with its attendant door slams, loud music, random crash sounds, and cacophonous voices in the hallways.