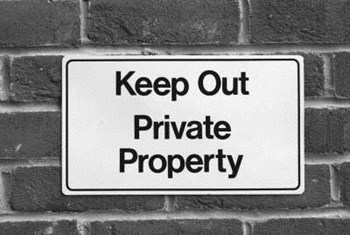 Disagreement and conflict between neighbors is something people have had to contend with since the first two Paleolithic human families decided to set up house in adjacent caves. While serious problems may be rarities in the suburbs and exurbs where there's ample space between houses, New York City's vertically stacked living quarters can give rise to points of contention that would be non-issues in other communities. And if those points aren't handled quickly and fairly by building administration, they can fester into serious problems. Intra-building feuds can create big headaches for boards, managers, and anyone living around the warring parties.
What kind of disagreements are the most common in high-density apartments? What can building managers and board members do to help mitigate the problems—and what, if anything, can they do to prevent disagreements from boiling over to begin with?
What's that Noise…and What's that Smell?
The most common sources of conflict between neighbors in New York apartments should come as no surprise to anyone who's ever occupied an apartment: "It's noise and odors," says Josh Prottas, president of Working Realty in Manhattan.
Odors are usually of two varieties: cooking and smoke. The pungent waft of frying garlic is well and good when you're hungry, but when you're not, it can turn your stomach quick. And as one of the last indoor places in New York where you're still allowed to fire up a cigarette, pipe, or cigar, apartments are logical places to smoke. But what is heaven scent for one party might make another ill; otherwise, the smoking ban in bars and restaurants wouldn't have gone through to begin with.
Noise complaints include a vast array of irritants, from stereos playing too loudly (especially subwoofers, which emit low-frequency sound and can cause the entire building to rumble) to instruments being played—especially pianos and guitars, but sometimes brass instruments or, heaven help us, operatic tenors in training. Other sure-fire noisemakers include children behaving boisterously; dogs and cats running amok across hardwood floors; dogs barking at all hours, nonstop; and, of course, the too-frequent late-night party, with its attendant door slams, loud music, random crash sounds, and cacophonous voices in the hallways.
Workmens' power tools also make a lot of noise, as do hammers, sledgehammers, and the sound of walls coming down. Renovations are a third common cause of neighbor disputes—and not just because of the noise.
"Alleged damage from renovations is a big source of complaint," says C. Jaye Berger, a Manhattan attorney specializing in building construction, real estate, and co-op and condo law. "People will claim that demolition caused this and that."
Indeed, conflicts concerning renovations are probably the most likely to become litigious. For one thing, there's money involved—boards sometimes have alteration agreements whereby they hold money as a security deposit to cover any damages—and thus more to be gained by going to court. For another, these sorts of conflicts are more cut-and-dried, and less he-said-she-said, than ones involving disputes involving noise or odors, which are more subjective.
Avoiding Courtroom Drama
Any dispute that winds up in court can not only disturb the peace of a building—it can also adversely impact the value of its apartments.
"Once you get in an escalating conflict, that can happen," Berger says. "I know of one case where an owner claimed that the renovations were faulty and caused water damage. They filed a lawsuit against the other owner and the building. This made it a matter of public record. That might affect both apartments involved—how do you put either one on the market?"
Lawsuits against the building board are usually defended by the building's directors and officers (D&O) insurance, and any awards won usually covered by them to some degree. That doesn't change the fact that a lawsuit is a lawsuit, and as such, brings stress, anxiety, and fear of the unknown into the life of everyone involved.
Fortunately, neighbor disputes rarely get to the point where attorneys are called in.
"They may threaten to call a lawyer," Prottas says, "but only seldom do they do so. People know it will run $5,000 to $25,000 dollars up-front to have a case in court—and most people will not want that to happen. Once a lawyer gets involved, the situation solves itself pretty quickly. There's too much to lose—the proprietary lease, going to court. It's not worth the risk."
Lawsuits are more common in high-end buildings, where the owners have money to spare. "If it's a battle of egos," Prottas says, "there's not much you can do."
But most conflicts don't ever take the turn into Rosie O'Donnell versus Donald Trump territory.
"It's usually just a low-grade thing, where the two people are just annoying each other," says Marolyn Davenport, senior vice president of the Real Estate Board of New York (REBNY), and the president of her co-op.
In these cases, the board and especially the managing agent can help smooth the problems over.
"The manager is the first line of defense," Prottas says. As such, he or she should be aware of what's happening in the building. "If it becomes an ongoing problem, the manager should have intervened."
Communication is critical to mediation. Often, disputes arise because of a disconnect in communication between the two parties.
"Sometimes people complain to the board before they've even said anything to the offending party," Davenport says. "If you say to your neighbor, 'You know, your dog barks all the time and it really bothers me,' most neighbors would be mortified and happy to cooperate.'"
This is especially true of buildings that have a higher percentage of owner-occupied units.
"There are fewer issues that arise under ownership," Prottas says, "because people do care—there's some semblance of caring, so problems get resolved. Also, people are more willing to spend some money to maybe lay down carpet or add more insulation than they would in a rental."
When to Intervene
That said, there is a gray area as to when and how a board should get involved in a feud between neighbors.
"I don't know about 'should,'" Berger says. "If it's just between neighbors, the board has no cause to intervene."
Many times, however, they do. Disputes tend to arise because one party is in violation of a rule, either a city ordinance or a house rule, that makes the matter quite objective and, therefore, easier for management and the board to get involved.
For example, the city permits a certain amount of noise between 7 a.m. and 10 p.m. If your neighbor is playing his Rachmaninov concerto during those hours, there's not much you can do; if the mini-concert is not over till midnight, however, he is in violation of the rules.
"You should encourage as much resolution between the parties as possible, unless there are rules being broken," Davenport says. "Usually it's some egregious behavior that's in violation of the rules that brings a matter to the board's attention."
When Things Get Ugly
It is well and good to encourage two warring parties to work it out, or even to go before a neutral party for mediation. When conflicts continue for long periods of time, however, it may be because one of both of the sides are not operating rationally. "If the two parties are calm enough to do mediation," Berger says, "the problem probably wouldn't be escalating in the first place."
On some occasions—not many, thankfully, but some; this is New York, after all—things can get ugly. Berger tells a story in which a neighbor made noise, was asked to stop, and threatened violence on the complainer. He would do things like crank up the stereo until the police showed up, then turn it down and pretend he was innocent. Eventually the complaining party got tired of the aggravation and moved, dumping the problem into the next person's lap. Later, they received a minimal settlement.
At one building in Astoria, one of the unit owners was paranoid, believing that certain members of the board were out to get him. He harassed the board secretary to such a degree a restraining order was issued; the police threw him out of the building's holiday party because he was physically too close to the woman. Eventually, the paranoid owner moved, and is likely causing problems for his new neighbors.
But these are extreme examples. Most of the time, noise is made at parties that happen once or twice a year. Neighbors turn down their stereos when asked, barking dogs are sent to live with family upstate, crying babies start sleeping through the night at around six months old. Noise is a part of the fabric of the city; the only way to enjoy silence is to leave (and even that's no sure thing, as this author can attest). Any time you have so many people in such a small amount of space, tempers will flare from time to time. Unlike those Paleolithic ancestors in their caves, we have house rules and city codes and, more importantly, managing agents and board members to enforce them.
Greg Olear is a freelance writer and a frequent contributor to The Cooperator.