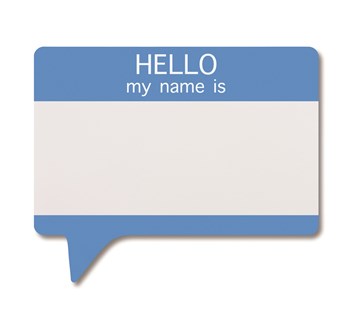 Kings Village Corp. had mounting financial challenges. At the start of 1999, this housing co-op, one of the largest in Brooklyn, had more than half of its 777 apartments unsold. And of those, 75 were vacant. In fact, for five years, there had been no unit sales at all. On top of that, many unit owners had stopped paying their monthly maintenance, and vendors were not getting paid, putting the co-op $1.5 million in arrears. National Cooperative Bank's (NCB) New York Real Estate Team was willing to help, but only if specific steps were taken. It would take a well-orchestrated effort to put things right.
The first action was to give the co-op new muscle for pursuing the collection of delinquent maintenance payments. A new agent, Citywide Management Company, was hired by the co-op. Having worked with Citywide in the past, NCB knew the company would aggressively go after those not paying their maintenance on time.
Next, what to do about the unsold units? The co-op sold them to a new sponsor, a group headed by Michael Samuels, someone familiar to the co-op and NCB because he was a principal with Citywide. The new sponsor agreed to purchase the 397 unsold units with a $1.6 million loan provided by NCB. Samuels' intention was to renovate the units as they became vacant and then sell or rent them. As the new holder of unsold shares, Samuels helped give the co-op financial stability.
NCB then refinanced Samuels' $1.6 million bulk unsold share loan extending a new $1.75 million loan to provide additional capital for the renovation of vacant units. As a result, Samuels' cash flow improved, further enhancing the overall credit of Kings Village.
There was yet another level of coordination–financing for the individual shareholders. So NCB Savings Bank agreed to offer loans to prospective unit buyers, making the newly refurbished apartments saleable.
The crucial piece of the puzzle, however, was refinancing the underlying mortgage of Kings Village. To this end, NCB was able to provide a blanket loan of $19.7 million, $1.5 million of which would be used to pay the past-due vendor bills.
The loan's attractive terms were made possible by the work of NCB's Capital Markets Team, which was successful in selling the mortgage as part of a pool of other loans. This involved an education campaign to bring investors up-to-date on what was happening at Kings Village. Through its newly inaugurated Web site, the Capital Markets Team posted details about the loan.
What has all this collaboration meant for Kings Village? The arrears are gone. The number of maintenance delinquencies has been slashed. The co-op has new financing on favorable terms.
Created by Congress in 1978, after recognizing the need for a financial institution addressing cooperative businesses, NCB began a now 20-year-old journey of providing customized financial solutions to area cooperatives and other member-owned organizations, such as condo associations. In 1981 NCB was privatized, becoming a cooperative owned by its members.
Every year, NCB distributes its earnings to members in the form of a patronage refund. By returning a portion of its taxable net income this way, the bank enables its member-borrowers to share in the earnings posted by the bank during the year. It is one of the benefits created by the bank's cooperative structure. As NCB does well, its members are rewarded.
During the 1980s and early 1990s, the bank virtually created a secondary market for cooperative underlying mortgages ensuring more competitive interest rates for customers. However, faced with the constantly evolving real estate market, NCB continued to reevaluate their initiatives, looking to create new programs to address the needs of housing communities in Manhattan and nationally.
Providing underlying mortgages to New York Metropolitan area-housing co-ops for nearly 15 years, NCB has created numerous additional programs along the way. The following programs cover the needs of co-ops and condos in Manhattan, and how they have helped address them.
Condominium Financing: As a natural outgrowth of NCB's expertise in co-op financing, the bank now lends to condos for repairs and capital improvements, so they're no longer forced to impose special assessments on owners.
Low Sold: Realizing the problems faced by co-ops that are less than 50 percent shareholder owned, NCB created a low-sold program where co-ops can finance up to 65 percent of the property's value, moving these properties towards financial security.
Baby Blanket: While the majority of financial institutions denied loans to small (under 10-unit) co-ops, NCB created the Baby Blanket program to provide the opportunity to refinance existing debt and make capital improvements to these buildings through a streamlined process with lower fees.
Tenant Conversions: Assisting with tenant-sponsored conversions, while not a new program, helps tenants come together. NCB provides the necessary financial backing to purchase the building.
Co-op Apartment Financing: Recently NCB has taken its first steps into committing to finance the underlying mortgage and the individual co-op unit loans (a.k.a.: co-op apartment financing, share loans, end loans). This unique ability to offer both types of financing helps to ensure the liquidity and strength of the co-op overall.
I had a chance to sit down with the New York office's team which includes managing director Edward J. Howe III, senior vice presidents Sheldon Gartenstein and Paulette Bonnano, and vice president Mindy Goldstein. They are four individuals that have each been with the company for more than ten years. Prior to joining NCB, Howe was a lending officer at Citibank's Real Estate Financial Services Group in Manhattan. Gartenstein held a number of real estate underwriting positions with New York City's Department of Housing Preservation and Development (HPD) and started with NCB in 1985. Bonnano worked as an assistant vice president at Chemical Bank's Real Estate Group for seven years. Previously, she served as a multi-family housing representative for the U.S. Department of Housing and Urban Development (HUD). With NCB since 1987, Goldstein's career in real estate financing began at NCB; she has been a loan office with the New York Team since 1995.
Such experience speaks volumes for the group's success within the co-op and condo community. Collectively, the group points to NCB's commitment to the real estate community and the most important aspect of what they do–providing good old fashioned customer service.
Cooperator: Tell us, specifically, about your position in the New York market. When did you come here? Just how big are you?
Sheldon Gartenstein: We came to New York in 1982 and until the late 1980s, we were a minor player–10 percent. Today we have better than one-third, maybe 40 percent of this co-op market. We cover condo associations, the commercial market and multi-family dwellings. While our coverage is increasing dramatically, 90 to 95 percent of our business continues to be co-op. Our New York commercial names include D'Agostino's and Shop Rite but our expertise is with the co-op experience. We have a huge portfolio of lines of credit, especially in light of Local Law 11 regulations. We work on restructuring using capital to maintain buildings.
C: You have a lot of success stories related to helping financially debilitated co-ops turn themselves around. The old line of thinking was that low owner-occupancy meant death to a co-op, but now it's changing. How different is this market from when you started?
SG: Ten to 12 years ago, the focus was on co-ops with 90 percent sold or better. Then it was 80, now we work with co-ops that have as little as 10 percent sold. The ideal is to provide financing to stimulate sales. That lends itself to other kinds of lending. For example, this year with the LL11 regulations and our lines of credit. And we've now broadened our scope towards condo associations.
Paulette Bonnano: It was hard at the beginning. It was a certain risk we took. But we've developed into smooth sailing. The spin-off was more services: sponsor/investor-owned units, bulk unsolds, lending money to developers to renovate apartments, etc. All these services weren't available and now we're seeing competition!
Edward Howe: Yes, it's frustrating! (laughs) NCB is on the cutting edge. We've been the pioneer. NCB looks at a new need and works towards that and more and more banks come in. We're constantly modifying and improving services. For example, on the East End of Long Island there are resort co-ops from Montauk to East Hampton that are more like resort hotels. People buy and then rent for weeks. It was hard to find financing. We stepped in. We diversified the risk by selling into a pool. They're getting other bids now. Imitation is the highest form of flattery!
C: Tell me a little more about the baby blanket services you provide.
Mindy Goldstein: It's more for smaller co-ops–usually those that are 10 units or less that are self-managed. We lend as little as $50,000. It was successful so we began focusing on it. So now, of course, there's competition!
EH: NCB is really the only one to focus on all tiers.
C: Is that why you're so successful; why you have such a huge percentage of the New York market?
SG: It's part of our mission-based commitment. Outreach is a good business for us. And as a cooperative ourselves, we have the ability to pay huge dividends. That's nice at the end of the year! Our stability is unique too. We've been around a long time. Our customers know us better.
MG: Our reputation is that we deliver what we promise.
EH: Kings Village in Brooklyn had $19 million in financing; they purchased $190,000 in stock. They were recently presented with a $240,000 dividend! It's all about giving back and competitive financing.
SG: Our clients share in our prosperity.
PB: We go to where the markets seem small; to underserved markets and start trends.
MG: It also has to do with customer intimacy. My clients feel free to call me. They know I'll be there and answer my phone. Service is the most important thing.
EH: Each of us has buildings that have refinanced three or four times...
MG: And sometimes the board members are the same! (laughs)
PB: Yes, sometimes someone will give me a call and it'll be like, "I haven't spoken with you in seven years!"
Ms. Grover is the managing editor of The Cooperator.