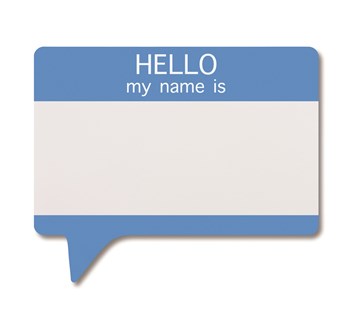 If you're house hunting anywhere outside of Manhattan, you can waltz into pretty much any real estate office in the town of your choice and, within minutes, with a click of the mouse, your agent can produce a list of every available property in your price range. Even in less technologically advanced offices, your agent can leaf through listing books to find all available choices.
Not so in Manhattan. Here, it can take hours - sometimes days - for your agent to come up with a similar list of available properties. Why? Because in Manhattan, there is no single source for this information.
Instead, agents have to search their competitors' Web sites and various privately-owned multiple listing services to come up with data for their clients. In the fall of 2000, a group of Manhattan real estate professionals decided to address this problem and took the first steps towards forming the Manhattan Association of REALTORS (MANAR).
"MANAR was the byproduct of a failed effort to start a multiple listing service three summers ago," says David Michonski, the organization's founding president. He explains that a group of agents from several firms "spent a long, hot summer working on the MLS which, ultimately, did not launch for purely political reasons."
A Need and a Vision
Michonski and the other members of MANAR'S founding board had a vision and a mission. They wanted to start a Manhattan chapter of the National Association of REALTORS (NAR), the nation's largest professional trade association. They also wanted to establish an easy to use, affordable multiple listing service.
"It's mind-boggling that there was no Manhattan representation in the national organization," says Jeffrey Wolk, current president of MANAR. "The reasoning had been that the market is unique, but it is no different from the rest of the country in that standards need to be set and enforced - which was a main reason for forming MANAR.
In order to gain a charter from the national association, MANAR had to acquire rights to the territory of Manhattan, which had been under the auspices of the Bronx/Manhattan chapter of NAR. In May 2001, the Bronx chapter agreed to relinquish the territory south of 145th Street and MANAR was born.
Setting National Standards
MANAR members automatically become members of NAR and earn the REALTOR designation. The REALTOR trademark signifies an agreement to comply with NAR's strict code of ethics covering behavior for dealing with clients, the public, and other real estate professionals. When a firm becomes a member of MANAR, each of its agents must also become members. Currently, MANAR has 38 member firms and approximately 400 individual REALTORS.
"We are not reinventing the wheel here," says Michonski. "This wheel has been invented thousands of times at local chapters [of NAR] all over the U.S., guaranteeing national standards. It is vitally important for consumers to understand that we are getting Manhattan on these standards."
One of the standards required by MANAR is the obligation to share listings - or "co-broker," - with other members within 72 hours of acquisition of the listing. "Consumers are finally being made aware that it is the fiduciary responsibility of a broker to share the listing with other brokers," says Laura Rubinfeld, association executive of MANAR.
Consumers may be confused by the term "exclusive," which is often used by real estate agents. Rubinfeld explains that "exclusive" means the agent has the exclusive rights to marketing the property. "It is their fiduciary responsibility to co-broker. Ninety-seven percent of potential buyers come from other agents. The consumer has the right to tell the broker not to share the listing. The listing agent has the obligation to pre-qualify and only show the property to qualified buyers."
Manhattan MLS
The vision of launching a full service online multiple listing system became a reality last fall when MANAR rolled out Manhattan MLS. Visual Listing Systems of Setauket, Long Island developed the site, which includes a relational database linking building information with apartment units. MANAR members can opt to post listings on Manhattan MLS, where the listings are then automatically linked to www.realtor.com, a public access site with listings from all over the country, which receives more than four million visits per month. Apartment hunters visiting Manhattan MLS at www.MLSManhattan.com can plug in their housing preferences - co-op, condo or townhouse; price range, neighborhood, number of bedrooms and baths - and come up with a customized set of listings with contact information on the listing broker. Many listings include several photographs of the properties and floor plans, and some even include virtual tours.
On the broker's side, Rubinfeld says the MLS is a real time saver for member firms. Traditionally, when co-brokering a listing, firms would fax or e-mail the information to each other, and then the information was then entered into in-house databases. Manhattan MLS member firms now submit information to Rubinfeld's office, where it is input centrally for all members to share at the same time. "This all goes to helping REALTORS do business more efficiently, instead of taking hours out of every day searching for listings," says Rubinfeld.
Specifically, through MLSManhattan.com, member firms can store customer lists and preferences and do prospect matching searches. The site also has continuous listings of public and broker open houses. Members are required to post sales data following closing, helping to accumulate useful data for comparative market analysis for other prospective clients. The service also offers brokers many additional marketing tools, including the ability to print custom flyers and show sheets for presentation to clients plus access to proprietary listing information on a "members only" area of the site.
Michonski sees MLSManhattan.com and realtor.com as excellent ways to institute and enforce standards of conduct in the industry. "Over the last 50 years, there have been many attempts to set standards, but there were no teeth. There was no penalty for non-compliance. There was never this huge club holding [participants] to standards where you'd get thrown out if you didn't comply. Realtor.com has real teeth," says Michonski. He adds that consumers are beginning to recognize the value of exposure on realtor.com and are taking this into consideration when deciding on a listing agent to sell their property.
Volunteers Put Business Interests Aside
The volunteer board members did not know each other prior to joining MANAR but, says Michonski, "have common shared values - we were all very much consumer-oriented." Wolk adds the group is receiving a lot of interest from major firms, which he attributes to the cohesiveness of the board that is "very focused, very determined." Although Wolk was just inaugurated as president in October, his successor has already been elected. "This keeps continuity and forces a real team effort," says Wolk.
"One of the great things about this board is that they leave their personal interests at the door and they are totally devoted to the mission of the organization," says Rubinfeld, who is one of only a handful of paid employees of MANAR.
"An important distinction between NAR and other real estate trade organizations is that NAR and MANAR are member-driven rather than owner-driven, which means that a member from a small firm can achieve a leadership position just as easily as a member from a large firm. This was unheard of in Manhattan before," says Michonski.
Taking Political Action
The REALTOR Political Action Committee, which is supported by NAR members, was the largest political action committee in the country last year. MANAR regularly joins forces with NAR and the New York State Association of REALTORS (NYSAR) to support various causes. Last year MANAR supported NAR's efforts to foster legislation that would prohibit banks and financial holding companies from participating in real estate brokerage or property management activities.
On the state level, MANAR currently supports legislation that would require co-op boards to give a reason for rejecting applicants. "We believe it is in the co-op's best interest to do this. Especially when financials are in order, people need to know why they were turned down," says Michonski. He believes the public has a negative perception of co-ops because they don't have to state a reason for rejection, and that this ultimately affects pricing.
Talking Points
The Cooperator recently sat down with MANAR's association executive Laura Rubinfeld to talk about MANAR - to talk about the organization's goals, upcoming projects, and current positions.
Q. What are MANAR's top priorities for the coming year?
A. Our first priority is to let the real estate community know that a chapter of the National Association of REALTORS has been established in Manhattan and that we exist for two reasons; first, to provide the real estate professional tools they need to conduct their business more profitably and successfully, and second, to give the consumer the opportunity to choose a REALTOR who they know can be relied upon for competency and integrity in helping them achieve the American Dream of home ownership.
Our second priority is make the real estate community aware of the benefits of participation in the Manhattan MLS, which MANAR launched last fall. It is the only multiple listing service in Manhattan that offers an easy-to-use, affordable system which facilitates cooperation and co-brokering under nationally recognized guidelines, in addition to providing worldwide exposure for exclusive listings on www.MLSManhattan.com and www.realtor.com - the real estate mega-highway that averages over four million unique site visits each month. We are committed to our mission to create a business environment based on the REALTOR Code of Ethics and providing the real estate professional the education and the tools for continuing success and profitability.
Q. What are some of the biggest challenges for real estate professionals in general that MANAR hopes to address?
A. The real estate professional in Manhattan is being confronted by consumers who demand that business no longer be conducted as it always has. They are more informed, and expect their agent to be equally knowledgeable and competent. They are intolerant of the limited access to available properties that is dictated by the antiquated co-brokering mechanisms that have been standard practice here for so many years. The challenge for the Manhattan real estate community is to sort through the many options currently being offered and embrace the technology that will help [industry professionals] enhance profitability and better serve their clients and customers. The Manhattan Association of REALTORS addressed this need when they established the Manhattan MLS, Inc. a wholly owned subsidiary of the not-for-profit association which is governed by directors elected from the membership.
Q. What do you consider is MANAR's biggest success so far?
A. The launch of the full service multiple listing service in the fall of 2001 which offers an inexpensive, easy to use web-based system that allows its participants to cooperate and co-broke their exclusive listing within nationally recognized guidelines and rules. In addition, not only does the MLS allow participants to save money on listing systems and co-brokering, it also generates sales by exposing their exclusive listing worldwide on www.realtor.com and www.MLSManhattan.com with direct links to both office and personal web sites and emails.
Meryl Feiner is a freelance writer based in New York City.