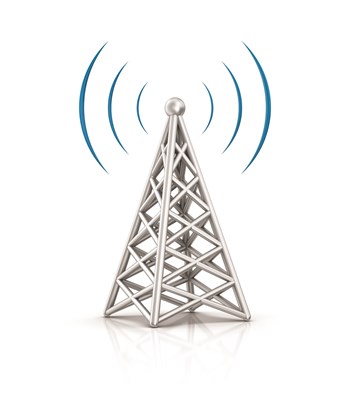 In today's fast-paced world, it seems technology is moving faster than it ever has. Just when you think you have the latest equipment for anything from telephones to televisions to computers, along comes something else designed to be better, quicker and more efficient.
Buildings are no different. They must constantly monitor the new products and technology that is available for their entry systems, telephones and Internet capabilities. Let's face it: cable television and high-speed Internet access are must-haves in almost any modern household.
21st Century Home
"Now that we're five years into the 21st Century, co-ops and condos are more cognitive about getting the latest advancements and making their residents happy," says John Paleski, president of Subcarrier Communications in Old Bridge, New Jersey. "There are so many things that people are aware of now when it comes to the latest technology in the home for their computers and such."
But bringing things up to speed isn't just a matter of plugging in a new appliance; sometimes new infrastructure is needed to support new technology. That can be time consuming - and pricey - so shareholders have to be sure that they know what they are getting and that they upgrade with something that won't be considered a dinosaur a year down the road.
"Of course, you can't be 100 percent certain that something better won't come along, because new things are always coming to the surface," says Kirk Belinfanti of Belaris Wireless, a wireless communications company in New Rochelle, New York. "But if a building is still operating with wires they have had for 10 or 20 years, it's a good bet that any changes they make will create a drastic difference in service, whether it be for telephones or Internet service."
No More Wires
Many buildings have upgraded their Internet and phones in recent years to broadband, cable and DSL lines, though now that new wireless technology is available, many shareholders and unit owners are demanding the freedom of being untethered from wires, cords, and cables. Building-wide wireless Web access may satisfy that demand while solving cable or fiber-optic installation problems in older buildings.
"If you want to attract a quality tenant, you are going to have to offer the amenities and services that the higher-end buildings are offering," says Belinfanti. "That's why if you have the resources, you may want to consider retrofitting your building to enable wireless Internet. Uninterrupted wireless service is a big thing right now."
Nowadays, very few people are still dialing up on modems to reach the web and so homeowners are demanding DSL or better service from their associations. Even if you are living in a prewar building, you can get DSL Internet service rather easily.
"In a pre-existing space, most places are wired up for phones so they can get a DSL service package and it will be tapped off an existing line," says David Chirazi of Verizon in New York. "Even in the old prewar buildings, this can be done."
If a tenant doesn't want to run cables through their home, they can go wireless, which is becoming increasingly more popular. "In a home, you order DSL and they turn on a circuit. There's a splitter on the jack, one portion goes into DSL router and one goes into phone. If you buy wireless, you just get a couple of wireless cards into your computer and you can activate the Internet off of that. It's still being run through your own phone line."
And although a co-op may get a deal for an entire building to be wired at once, Chirazi says that's not necessary. "Individual tenants can get them off their existing phone lines," he says. "It only takes a couple of hours to hook up the DSL once a circuit is turned on. There's virtually no loss of service on anything."
Wiring for DSL can be an expensive process though, and many buildings aren't ready to take this on because the demand hasn't yet reached a fever pitch. But many industry experts believe that this is something that all prospective buyers will expect in the next few years.
"We are in the process now of converting everything that was once wires to wireless," says Paleski. "People like to carry things around and not be tied down with wires. This is the wave of the future."
There are ways around this for homeowners, of course. They can still have wireless capability without their building being completely wired for it.
"A lot of tenants will have a regular cable but purchase a router - so they may have a cable modem in their living room, but they can buy a wireless router and connect it to that computer and access it from their bedroom if they have a wireless enabled laptop," says Belinfanti. "This is something that can be done rather quickly."
Modern Problems
Sometimes older buildings are out of the running for building-wide wireless upgrades because it wouldn't be cost efficient. Subcarrier, which manages rooftops for the installation of things such as cellular telephones and wireless Internet, will never choose a building for their services if a building next door has fiber cables.
"A lot of those old prewar buildings are really lacking in phone service - so a lot of those buildings won't work [for building-wide wireless upgrades]," says Paleski. "If fiber isn't in there, we're not going to do it. A carrier will have to resort to using a microwave dish to get their phone line service in and out, so it's frowned upon."
In a city like New York where there are so many buildings and walls, a signal has to bounce around everywhere, and there can be empty areas without signals at all; it's the same problems we all encounter with cell phones.
"The clutter and density of New York can be a problem and cause wireless functions not to work," says Belinfanti. "Only a small percentage of the computer-using population engage in this full-throttle, so technology may advance by the time it is everywhere."
In and Out
One area that many buildings and management teams have considered upgrading is their security or intercom system. This is especially important in the city, where residents rely on their buildings to provide them with a secure place to live. In fact, co-op and condo owners often list safety as one of their top priorities in the buildings they live in.
So, when is it time to upgrade?
"My best recommendation to building owners if that if it ain't broken, don't fix it," says Jordan Lubitz of Jordan Intercom in the Bronx. "My feeling is that if a system is under maintenance with a contractor and is not costing an outrageous amount of money, it's better to keep fixing it than investing in an entirely new system. Intercom systems should last many, many years."
Even buildings with 15- or 20-year-old security buzzer/intercom systems don't necessarily need an upgrade. However, if it really is time to upgrade, there are several new replacement options on the market.
"People seem to like to upgrade with a video intercom system or a telephone entry system," says Lubitz. "The buzzers can be problematic. They malfunction, and the wiring can get defective. Every time you go to fix this, you cut and splice wires and create a cut in voltage. Eventually the system will not function the way it did when they were new."
Another problem with the buzzer system is that they can short out and the door opener will break, allowing anyone into the building.
"This can be overcome by having a system configured such that if a buzzer gets stuck - either by accident or intentionally - it will disconnect the apartment and restore the entire building," says Eugene Brkov of Enterprise Service Group (ESG), based in Brooklyn. "With a regular system, when a repairman comes, he has to find the short somewhere in the wiring. With this, he doesn't need to spend all that time looking, because he knows where the bad wire is. So it saves money."
Brkov isn't a fan of the phone entry systems and thinks people should upgrade to buzzer systems. "If someone is on the phone and they don't answer their call waiting, you can't get in."
The phone systems may save you money in the short term because residents don't need panels inside the apartments, says Brkov, but in the long run, they may cost more in frustration and hassle.
Many times existing wires can be used for the upgrade but if a building is going to upgrade to a video intercom system, wires will need to be changed.
"Most of the buildings in New York City either have dumbwaiter shafts or a conduit in the walls, so it's a matter of removing old wiring and putting in new wires," Lubitz says. "It depends on the size of the building, but it wouldn't take more than a week or two."
More and more, it's important for co-ops and condos to install and maintain state-of-the-art technology in their buildings, whether for security, convenience, or outright luxury. Any security enhancement will not only help attract new owners but also satisfy the current residents of the building that their safety and security is paramount.
Keith Loria is a freelance writer and frequent contributor to The Cooperator.