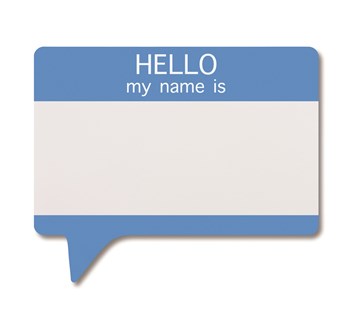 The reputable full-service real estate firm Brown Harris Stevens has its roots in residential and commercial real estate appraisal. It was at the forefront of management and sales during the early 1920s and 1930s when the original grand co-ops were being built. Ask any broker which are New York City's "top" co-ops and they will list 720, 730, 740, and 770 Park Avenue; 825, 834, and 960 Fifth Avenue; the Dakota at One West 72nd Street; and One Sutton Place as the "gems "of Manhattan residences. These buildings are and have been managed by Brown Harris Stevens.
"Control of this firm is based on a handshake," says Kent M. Swig, co-chairman of Brown Harris Stevens, a full-service real estate firm established in 1873. Of course, Swig is not speaking of the management of the firm's original founders, but of the collaborative ownership he and his partners, David A. Burris, William Lie Zeckendorf and Arthur W. Zeckendorf, enjoy with the company they bought in an "all cash" deal in 1995. Written into the partnership agreement the four signed is the phrase "We will work together in unanimous consensus," states Swig. And why shouldn't these four co-chairmen work harmoniously together? The Swig and Zeckendorf families have collaborated in deals together for three generations.
The Zeckendorfs' grandfather invested in real estate with Swig's grandfather and their fathers invested together as well. Burris and Swig worked together during the 1980s for The Macklowe Organization. They subsequently formed their own business alliance and founded Swig Burris Equities, an investment and development firm focusing on acquisition and development of real estate in New York City and California. At the same time during the early 1990s, Swig says of his longtime friends and business partners, "Arthur and Will were stepping into the rolls of taking day-to-day control of Zeckendorf Realty, a major real estate development firm based in New York City. We were in very similar positions and had strong common bonds. Our business strategies tended to be parallel also."
In late 1994, at a lunch Swig was having with the Zeckendorf brothers, "Arthur mentioned that he had heard that Brown Harris Stevens was for sale [by then owner, The Helmsley Organization]. The four of us spoke and we went forward and closed the deal with Mrs. Helmsley right away," says Swig. By March 1995, the four were the co-owners of the venerable Brown Harris Stevens. Says Will Zeckendorf, "The firm had a magnificent name and reputation in the residential real estate market and we saw this as a great opportunity to become a dominant force." Recalls Swig, "The cash was significant, although not outrageous. Many people thought the deal came with too many liabilities. In hindsight, it was fundamentally a wonderful move. We settled all of the liabilities and the business has far exceeded what we had anticipated."
With their purchase of the firm, the four co-chairmen inherited a business with enormous cache in the New York City real estate field, but according to Swig, "The company needed a new infrastructure, financial, and emotional support." The co-chairmen strongly felt that the Brown Harris Stevens name and the existing executive staff were not to be changed, but immediately put time and money into the restructuring of all aspects of the firm. Burris says that when the new owners arrived, "there were no computers to speak of." A Management Information System (MIS) department was organized under Jim Cahill, executive vice president and chief technology officer, "starting in accounting and moving to property management, residential sales, and all other aspects of the business."
Burris feels that the influx of technology and money into the entire Brown Harris Stevens arena gave the company, "better quality control" of all aspects of the business. Swig remembers, "We spent the first year going over everything from soup to nuts. We revamped every telephone, gave everyone cell phones, beepers and any tool they needed to do their job." He adds, "Property managers were able to get information at all levels about their buildings, purchasing for all of the buildings was consolidated, and prices for supplies went down. Managers had more time to be proactive rather than reactive with their buildings."
The modus operandi of the new owners was, and is, a motto of Will Zeckendorf: "Ready, Aim, Fire." Swig explains, "Once we had the infrastructure, we expanded the firm. We spent two years reorganizing every system, and then we brought everyone on staff in to help with decisions." Swig stresses that the consensus decisions "take more time and thought, but give the staff a proprietary feeling. We work harder, but the result is much better." Swig is certain that clients whose co-ops and condos are managed by the firm seem pleased with the changes; the number of Manhattan buildings managed has gone from 98 in 1995 to 170, the firm's present portfolio.
Many More Irons in the Fire
On the brokerage side, Brown Harris Stevens' residential sales division has grown "phenomenally," according to Swig. Their brokers numbered 58 five years ago and now total 160. "We were at $250 to $300 million in sales when we first purchased the firm," Swig says, "and now we're doing over $1.3 billion!" The company has eight locations; the corporate office, called the Brown Harris Stevens Building at 770 Lexington Avenue houses six of the firm's seven divisions. Residential sales offices are located on the East Side, West Side, and Downtown (and in Palm Beach, Florida). A TriBeCa office is being planned, as well as an office serving the Tri-State area.
A commercial services division has three offices, two on Long Island and a third in San Francisco (called BHS Whitney Cressman, a joint venture between Brown Harris Stevens and Whitney Cressman of San Francisco). Brown Harris Stevens is in partnership with NorthStar Capital, through a holding company called SBZZ NorthStar and operates Feathered Nest, a well-regarded rental brokerage company in Manhattan. Says Will Zeckendorf of the firm's tremendous success, "We're patient and try to work slowly and methodically. If we miss an opportunity, we're still here. We want to grow the firm methodically."
Part of this methodology is for the partners to share jointly in responsibilities. "The four of us have no assigned roles," explains Swig. "Arthur is strongest in computerization, Will is active on the residential side and David in the management. We meet every Thurday for two to three hours and meet with the head of each division weekly. The four of us communicate really well and we operate as one ownership."
Not so coincidentally, the offices of Swig Burris Equities and Zeckendorf Realty are both housed within the Brown Harris Stevens offices. "These are two distinct real estate and acquisition firms," Swig says. "Sometimes we compete on the same deals." The companies also own some deals and have positions together, such as in the corporate headquarters on Lexington Avenue, at 401 East 89th Street and at 515 Park Avenue. "We maintain a common interest in all of our work and even if we're competing, we communicate," says Swig. "We put our collective interests ahead of individual ones."
Swig suggests that the Brown Harris Stevens mentality is comprised of several successful components. "Since the ownership is comprised of long-term real estate executives, we bring a business heightened sensitivity to the firm, especially to the management side. We treat each building as if it were our own property."
Swig feels that the Brown Harris Stevens staff is like the "graduate school of real estate." Most of the brokers and managers, he says, are extremely experienced. "We don't have a lot of turnover." The firm also offers a "full-service gamut" of real estate services, including appraisal. "We've invested a lot of money in technology, which does not replace people, but has enhanced what the staff can accomplish," Swig maintains. "Managers can spend more time in their buildings" and residential brokers and managers alike are less "bogged down" with paperwork.
Swig hopes, "On the five- to ten-year horizon, we will continue to be dominant players in the New York City area. We'll be expanding in the Tri-State area and hope to solidify a position in a market spilling to Boston and the Eastern Seaboard, with a stronghold in Palm Beach." Swig credits a superior staff and "key" executives with the continuing success in this business where "the four of us have no assigned roles" and started it all with a handshake–and a history.
Ms. Wagner is a freelance writer living in Manhattan.