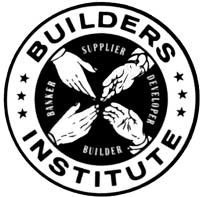 Westchester County was not always the affluent suburban landscape it is today. The county evolved from its Native American roots into small population centers and farms of the 17th and 18th centuries, growing into large urban centers, and finally, the suburbs that symbolize 20th Century America.
At the beginning of the 21st century, Westchester stands as a bustling county of nearly one million people that is proud of its history and its place in the American story. Known for its grand, multimillion-dollar mansions and the historic homes found in its posh communities such as Scarsdale, White Plains, Chappaqua and Brewster, Westchester's housing stock also includes many single-family homes, high-rise apartments, townhomes and duplexes that were built following World War II's housing boom.
Founded for Education & Advocacy
Fast forward two decades to the 1970s and 1980s: Rental units weren't profitable, so to encourage individual unit ownership, some of the area's rental housing was converted to cooperatives. In 1979, the Cooperative and Condominium Advisory Council (CCAC) was formed to serve as a resource for elected board members of those cooperatives and the condominiums in Westchester. Prior to the CCAC's establishment, "There was no entity available to represent the interests of homeowners who are not single-family homeowners," says CCAC and Building and Realty Institute chief counsel Ken Finger.
Today, says BRI executive director Albert Annunziata, the CCAC represents more than 400 cooperatives and condominiums in the Westchester and Mid-Hudson region. Along with the county's Apartment Owners Advisory Council (AOAC) and the Advisory Council of Managing Agents (ACMA), the CCAC is a component organization of the Building and Realty Institute of Westchester and the Mid-Hudson Region.
"The BRI is one of New York state's largest independent building, realty and construction industry membership organizations," Annunziata continues. "Formed in 1946, the association is recognized as a leading voice in Westchester and the Mid-Hudson Valley for the building and realty industry and has more than 1,200 members in New York State. In Westchester—and it's probably the same in Rockland and Nassau [counties]—co-ops are still one of the last opportunities for affordable living."