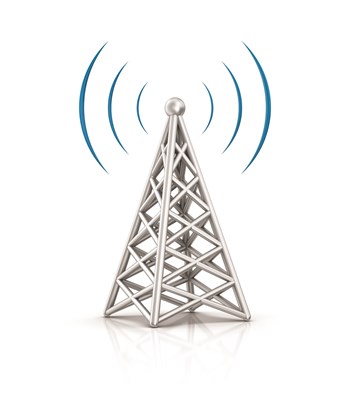 Most of us make some use of the Internet on a daily basis, whether we use it as part of our regular job, or to just make our everyday life easier by reading newspapers online, downloading driving instructions, shopping for a perfect gift, or pre-ordering movie tickets. For co-op and condo shareholders, unit owners and board members, the Web offers a host of services and information sources that can help with everything from deciphering the tax code to keeping up the good health of your building community.
Below are a greatest-hits list of some of the more useful and easy-to-navigate co-op- and condo-related sites on the Web. Chances are, if you've got a burning question about getting access to your building's governing documents, you need to know how to go about replacing the windows in your landmark brownstone, or need some advice about switching management companies, the answer can be found on one of the sites below - or on one of the sites linked off of them. We'll kick off the hit parade with a site that you're probably already familiar with.
The Cooperator's Co-op and Condo Monthly
www.cooperator.com
The Cooperator's online sister publication offers readers the same in-depth coverage of the issues and topics important to the New York region's shareholders and unit owners, board presidents, board members, managing agents, superintendents, and real estate industry professionals as our popular newsprint periodical does. Readers can access the past month's articles on the home page, or sift through an archive of all the newspaper's feature stories from the last five years if they need information on a specific topic. Easy-to-navigate toolbars direct readers to the archive, which is searchable by keyword or phrase, as well as pages devoted to The Cooperator's Annual Co-op & Condo Expo. Readers can subscribe to the newspaper version of the publication online, as well as register to attend the Expo, which this year will take place March 18th at the New York Hilton & Towers, 53rd Street and Avenue of the Americas.
The 2003-04 Official Directory of Co-op & Condo Services is also found online, and offers visitors a comprehensive reference guide of businesses and industry professionals that service the co-op and condo community. You can browse through thousands of listings of companies that serve co-op and condo buildings, and each listing includes a contact name, address, phone and fax number, and e-mail and Web address - all completely alphabetized and categorized for easy reference.
Council of New York Cooperatives
and Condominiums (CNYC)
www.cnyc.org
The CNYC works to set policies and goals for New York City's cooperatives and condominiums on a wide variety of issues. Their site contains contact information, the group's event schedule - including lectures, workshops, and seminars for board members, managing agents, and concerned shareholders - and news bulletins of interest to the city's co-op and condo community. You can register for events online, or submit an application to make your building a member of CNYC.
Federation of New York Housing
Cooperatives & Condominiums (FNYHC)
www.fnyhc.org
The FNYHC Web site serves as a clearinghouse for all sorts of useful information for co-op shareholders and board members, including legislative and legal insights, news items, an upcoming events hosted by both the Federation and by other co-op/condo-related organizations throughout the city. Perhaps most interestingly, the site features a "Q&A" section where readers can submit questions about the day-to-day operations of their building - everything from building policy to problems with board members to convoluted legal issues - and an expert FNYHC member will respond and publish the answer for the benefit of other readers. The site also has a membership form that allows interested buildings to join the Federation online.
Real Estate Board of New York (REBNY)
www.rebny.com
Through REBNY, real estate professionals work with city government to promote public policies that expand New York's economy, encourage residential and commercial development, attract investors to the city, and facilitate property management.
REBNY's Web site gives members access to "information about regulatory actions, market data, management techniques and other matters that affect its members' businesses." There are links to press releases and bulletins advising members of government actions, market trends and other industry-related news, and an online store where members can purchase "computerized profiles of every Manhattan parcel, including zoning and financing information, citywide code compliance data and customized reports on groups of properties." REBNY also maintains an extensive trade association reference library on real estate materials pertinent to New York City. Members wishing to become licensed real estate brokers can register online for classes to help them toward their goal on REBNY's Web site.
Superintendents Technical Association
www.nysupersclub.org
Formerly known as the Supers Club of New York, the Superintendents Technical Association is a non-profit organization working to "educate and professionalize" building superintendents, handypersons, porters, and other multi-family building support personnel in the New York City region. The Superintendents' Web site provides a resource for building maintenance personnel to share their expertise, learn about new equipment and procedures, encourage each other, and gives supers and other building staff a voice via their own industry organization and literature. On the Web site, members can view the group's calendar, register for events, ask questions of senior members and their colleagues in the industry, and even search for jobs on the job listings page. There are links to helpful sites, publications, and legal information of interest and use to supers and their staff, and forums for discussions. Questions can be posed by linking onto www.nysupersclub.org/superask5.htm.
Office of the Mayor
www.nyc.gov
Mayor Michael R. Bloomberg's Web site serves as a portal through which online users can access a wealth of information about city and governmental agencies, including the relatively new 311 municipal information hotline. The site also offers a wealth of information on the Mayor's activities and meetings, and has links to press releases, events listings, mayoral contact information, and other city agencies ranging from the Department of Sanitation to the City Council to the Arts Commission. For example, the Department of Sanitation has just launched an interesting new Web site devoted to promoting waste prevention and recycling efforts in New York City. Called "NYCWasteLe$$" the site offers advice to individual homeowners, businesses, and government personnel on how to save money, cut waste, improve business productivity and efficiency, reduce toxics and save energy. Visit www.nycwasteless.com for energy saving and waste prevention tips.
New York State Attorney General's Office
http://www.oag.state.ny.us/
Attorney General Elliot Spitzer's home on the Internet gives guidance to New Yorkers with questions or crises as diverse as business disputes, housing grievances, child welfare issues, environmental concerns and telecommunications problems. The Web site has an extensive real estate section, covering a multitude of issues pertaining to cooperative and condo living and New York state rules and regulations. Here you can find the latest news on lead paint abatement requirements and procedures, filing deadlines and fee schedules for annual taxes, and whole sub-sections on how to handle problems with your board of managers, regardless of whether you live in a co-op, condo, or homeowners association. There's even a section on rules and regulations for co-ops, condos, and HOAs, and a section of downloadable complaint forms. Visitors to the site can shoot the AG an e-mail to ask questions or let him know what they think of his performance.
NYC Landmarks Preservation
Commission (LPC)
www.ci.nyc.ny.us/html/lpc/html/permit
If you live in an historic building or neighborhood, the activities of the Landmarks Preservation Commission will certainly have an impact on your life sooner or later. The LPC oversees all the permits and clearances granted to make changes in historic buildings - even if the façade won't be affected. On the LPC's Web site, you can read about the commission's history and purpose, print applications, permission forms, and archived articles from the site, and even ask questions of the LPC about upcoming projects in your building or individual unit.
NYC Department of Buildings (DOB)
www.ci.nyc.ny.us/html/dob/home.html
The Department of Buildings Web site offers the public useful information about residential, commercial and municipal owned property and buildings in New York City and its surrounding boroughs. According to its mission statement, the DOB is empowered to ensure "the safe and lawful use of buildings and properties by enforcing the Building Code and the Zoning Resolutions" of the city of New York. The site offers links to downloadable DOB forms and applications, information services, policy and procedures within the DOB, and a section of recalls and alerts affecting residents of all five boroughs. A great feature of the site is its resource for building information or Building Information System (BIS). You can look up any building in any borough at www.nyc.gov/
html/dob/html/bis.html.
Department of Finance (DOF)
www.ci.nyc.ny.us/html/dof/home.html
The Department of Finance covers a wide array of issues related to your hard-earned money with vast sections devoted to real estate taxes, abatements, increases, and deadlines, as well as another section of forms and documents that are downloadable and can be printed from a home PC. There's even a "document archive" section where you can access the tax forms of yesteryear. You can pay parking tickets and your water bill on the DOF site, and even register to vote (and maybe even lower your real estate taxes, in the process"¦)
The Mayor's Community Assistance Unit
www.ci.nyc.ny.us/html/cau/html/cb/
cb_find.shtml
Here, you'll find helpful links, events listings, and information on the Mayor's anti-graffiti initiative, including frequently asked questions about where to get paint for graffiti repair, as well as listings for every neighborhood community board in the city, regardless of whether you live on Central Park West or in the far reaches of Queens.
Hannah Fons is Associate Editor of The Cooperator.