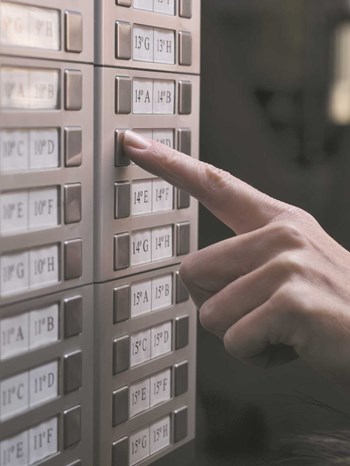 A few years ago, when I lived in the East Village—in a one-bedroom, fifth-floor walk-up—I had a creepy experience when the cable guy came to hook up our service. He arrived in a beat-up windowless van that looked like it had been boosted from an impound yard, and nothing about him betrayed the fact that he worked for the cable company. He might have been a subcontractor to a subcontractor, for all I know. But something about him seemed shady.
All he had to do was turn on the juice—there was already a cable in the living room—but he took his time inspecting our apartment. He took particular interest in the window overlooking the side alleyway, and made some remark that it would be easy to access said window from the roof. And he stayed much longer than he should have, his beady eyes taking in every square inch of our small living space. "Wow," we said after he finally left. "He was totally casing the joint!"
As it turns out, he did not return; the apartment was never robbed, probably because there was nothing of value to steal, and even the most ruthless of burglars would rather not carry a 90-pound TV set down five flights of stairs. But the experience demonstrated to us a fact of city life: we are all vulnerable.
While the vast majority of cities across the country—including our fair metropolis—report declining crime statistics, the fact remains that crime still does happen sometimes—even in the toniest, quietest, safest places in the city. As Enid Hamelin, a property manager and the director of marketing for Lawrence Properties, put it, "In the city of New York, anything is possible."
Seeing it All
If anything is possible, Scott Vogel has seen just about everything. He's the director of operations and communications for Linden, New Jersey-based Emergi-Clean, a company you call to clean up after the last scene in Reservoir Dogshappens for real in your building. And sometimes, it does.