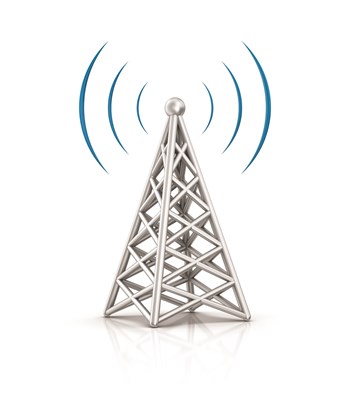 Back in 1995 I barely knew what the Internet was. No one knew that it would do more than anything to change homebuying process since the classified ad. Our little website experiment called corcoran.com has grown bigger than The Corcoran Group itself! Today, it is the largest global luxury homebuying site in existence. That makes The Corcoran Group just a subscriber, like the more than 200 other subscribers corcoran.com expects to have by the end of the year. I feel like a proud mother.
Corcoran.com's rapid growth is a sign of how fast technology has changed — taking our society right along with it. Real estate websites now solve every home-related problem that the typical person faces in a lifetime: moving to a new city, renting an apartment, buying your first place, fixing it up, furnishing it, selling it, buying a second home on the Costa del Sol and finding a retirement community in Arizona.…
But the Internet is more than just a new place to do things the old way. The Internet revolution has brought a tremendous amount of new investment to the real estate business. The short-term effects of this money can be summed up with the words recently spoken by a California-based web-entrepreneur: "We've been in business less than a year, we're losing money hand over fist and yet I'm constantly approached by people wanting to buy stock."
In the long-term, this flood of money is transforming the way brokers work. By saving time, increasing economies of scale, reducing the need for face time and empowering the consumer, the Internet is likely to change all our job titles over the next few years.
Some experts say hybrid brokers are the future, in which consumers work with teams that include not just agents, but also processors and facilitators — sort of the Arthur Anderson approach. Others see the downfall of commissions, which would be dropped in favor of hourly rates or flat fees. If there's one thing I can say for certain, it's that no one can say for certain how the residential real estate business will evolve.
Is all this really important? How many people are buying online anyway? Well, there are as many estimates of the e-commerce market's value as there are e-commerce consultants. The most commonly accepted projections say that anywhere from 256 million to 1 billion people are likely to be online in the near future. That leaves a pretty big margin of error. A more trusted estimate says that, across the board, two out of every five residential real estate transactions will be generated online this year. Expect all of these numbers to go up with time.
Here are some more facts: last year corcoran.com generated one out of every ten of The Corcoran Group's $2 billion in transactions. The site made $1.5 million in net profits, which is more than amazon.com or just about any other online company. And the average home sold on corcoran.com went for nearly $550,000. Five years ago, when we founded corcoran.com, it did just a few deals. In half a decade, the Web has gone from Kansas to the Emerald Palace.
So what's the future of Internet technology and homebuying? Globalism. The Web is so vast and reaches into homes and offices in so many places around the world that it makes parochialism obsolete. That's why corcoran.com was transformed over the years. What started out as The Corcoran Group's website is today the best and largest place for buying or selling luxury homes anywhere in the world – which pretty well sums up the current state of the technology revolution.