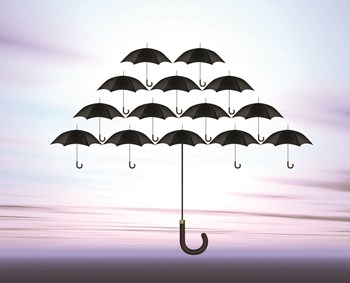 In August 1986, a Time magazine cover proclaimed America, Your Insurance Has Been
industry was in the midst of what was called a hard market. Policies were being canceled or non-renewed and premiums were escalating at an alarming rate for all businesses. Manufacturers were hard pressed to find insurance to cover their products at any cost. The Federal Government intervened and created the 1986 Risk Retention Act. This allowed groups of related businesses that were unable to obtain liability insurance through standard markets to form either Risk Retention Groups or Risk Purchasing Groups to provide for their liability insurance needs.
Since 1990, several risk purchasing groups have been formed and filed in other states and now insure co-ops and condos in New York. Although these programs are supposed to provide liability insurance only, most programs include property, crime and umbrella liability coverages.
The debate within the insurance industry as to the long-term validity of these programs is a hot topic for which, at this time there are no concise answers. The large wholesale insurance brokers that form the groups will attest to the comprehensive coverages that are afforded at premiums usually lower than individually designed insurance policies. Others in the insurance community point to the fact that Risk Purchasing Groups are loosely regulated by the New York State Insurance Department, and not covered by the State Indemnity or Guarantee Funds.