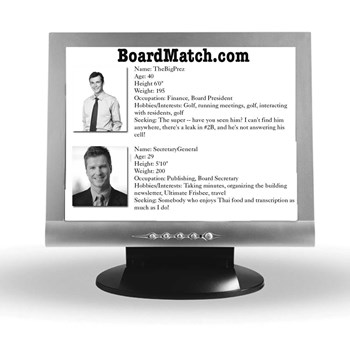 Most co-op and condo residents understand that there is a board protecting the interests of their building community and individual owners—they've probably taken part in numerous board elections, or even served on committees, or volunteered on behalf of the building in some capacity. But many residents who've never held elected office still don't truly understand what the board members do.
Co-op and condo board members are volunteers who live in their building and want to help make sure their investment is protected. They have responsibilities within the board, at board meetings, within shareholder and unit owner meetings and in dealing with professionals and building documentation. The board is also obliged to respond to changes in the economic environment, the membership base, and the physical and financial status of the building.
Acting dispassionately on behalf of one's own home isn't easy. "It's important when you are a board member not to get stuck on trivial matters and stick to the big issues," said Tim Gildner, a member of his co-op board on Manhattan's Upper West Side. "You also need to think beyond your personal opinion and ask yourself if this is good for the building, not just you as an individual. You are there representing everyone."
The Roles
Boards are made up of an odd number of directors and usually contain four officers—the president, vice president, secretary and treasurer.
The president is the chief executive officer and has many responsibilities. Typically, they call the meetings of the membership and of the board, prepare the agendas and lead deliberations.