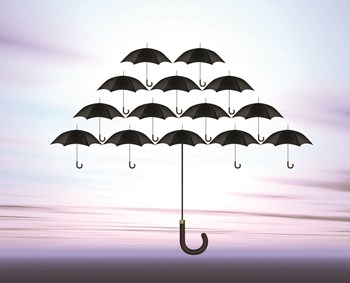 There is power in numbers, as the old saying goes - and that goes double for co-ops and condo buildings that are pooling their collective resources to reduce insurance costs under an umbrella known as a Risk Purchasing Group.
The idea of protecting a group of similar businesses under one insurance policy emerged in the mid-to-late 1970s because at the time, it was difficult - if not impossible - for many co-op corporations to obtain affordable liability insurance. To alleviate the woes of business owners, Congress created the Product Liability Retention Act of 1981, which was updated and expanded significantly in 1986. The law basically allowed unrelated companies in the same or related field with similar loss exposures to band together to buy liability insurance. The act also leveraged the insurance market for these business owners and their combined buying power resulted in higher liability limits and significant savings.
The updated legislation - known as the Federal Liability Risk Retention Act of 1986 - created two vehicles by which insurance buyers could more readily avail themselves of liability insurance: risk retention groups (RRGs), and risk purchasing groups (RPGs).
"Risk purchasing groups have really taken off since they came into being under the Federal Liability Risk Retention Act," says Gary Harker, attorney for the Brooklyn-based 3H Corporate Services, LLC. "In 1988 there were approximately 360 RPGs, but by the end of 2003, there were approximately 670."
It's important to note that both condominiums and co-ops are eligible for RPGs, explains Harker, and the reasons are compelling. "RPG membership can prove advantageous to condominiums and co-ops in several major respects, including tailor-made coverage, broader coverage terms, lower rates, and loss control risk management programs.