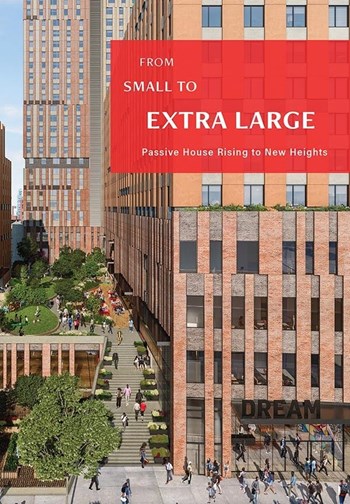 In April of 2017, The Cooperator examined the passive house building standard that, according to the Passive House Institute U.S. website, follows a set of design principles to achieve energy efficiency in a structure–or as the organization puts it: "Maximize your gains, minimize your losses."
The principles involved in the design and construction of a passive house building are:
"Employs continuous insulation throughout its entire envelope without any thermal bridging."

"The building envelope is extremely airtight, preventing infiltration of outside air and loss of conditioned air."

"Employs high-performance windows (typically triple-paned) and doors."

"Uses some form of balanced heat- and moisture-recovery ventilation and a minimal space conditioning system."

"Solar gain is managed to exploit the sun's energy for heating purposes in the heating season and to minimize overheating during the cooling season."

In the past year, there have been a few notable passive house-related developments. For starters, the Sol Lux Alpha condominium development in San Francisco marked that city's first passive house-certified, net-positive multifamily property. Developed by Lloyd Klein and John Sarter of Off the Grid Design, the six-story, four-unit luxury condominium building was, according to Sol Lux Alpha's advertising, "designed to consume 80 to 90 percent less energy for heating and cooling than a traditional home."
As one might imagine given its moniker, much of the efficiency of Sol Lux Alpha is thanks to its numerous solar panels, which provide excess energy that is then stored in batteries and can be used to keep the building running for an extended period of time. Units range from a cool $2 million to an even cooler $3 million.
Here in New York, construction is underway on what will become Manhattan's second-tallest passive house building (behind Cornell Tech's Roosevelt Island dormitory): a 24-story, 55-apartment residence at 211 West 29th Street in Chelsea. Designed by ZH Architects and developed by Bernstein Real Estate, the project is expected to finish before the end of 2018.