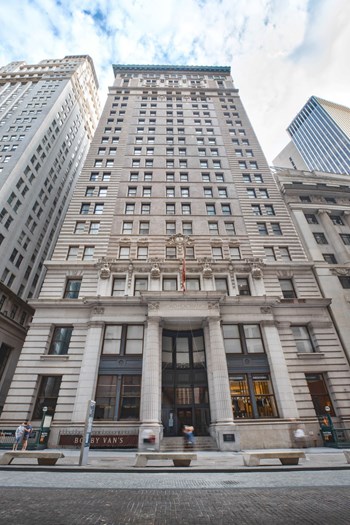 Two major residential projects are garnering attention in a New York City neighborhood mainly known for stocks, bonds and derivatives.
The area in question is the Financial District, where a couple of noteworthy office-to-condo conversions are taking place. While the neighborhood is unlikely to be now called the Condominium Conversion District anytime soon, the conversion of these particular historic and landmarked buildings is a sign that Manhattan's luxury residential scene is making its way further south.
Sales launched on May 2nd at the Broad Exchange Building -- or 25 Broad Street -- a former headquarters of Paine Webber, the investment bank and brokerage firm that was at one point the largest office building in all of Manhattan. Developed by LCOR, the project is aiming for a sellout of about $395 million for its 307 units. Architectural firm Clinton & Russell handled the design.

The units will be split among 168 single-bedrooms, 135 two-bedrooms, and four penthouses with prices starting at just under $1 million. On the higher end, at least one two-bedroom/two-bath apartment currently available on the project's sales site would run a buyer just over $2 million.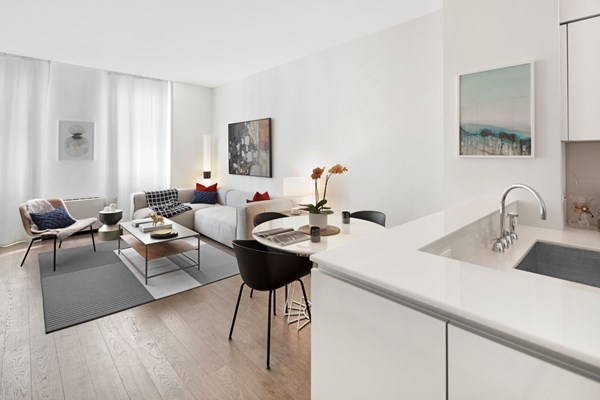 In a statement, David Sigman, executive vice president of LCOR, said that "The transformation of Downtown has propelled the demand for homes in the neighborhood. Compared to many of these new condominium offerings, The Broad Exchange Building's listings represent a price point unrivaled in the current market. The building's rich history, ample modern amenity spaces, and location in the heart of FiDi make it a truly unique offering and we're excited to bring it to market."