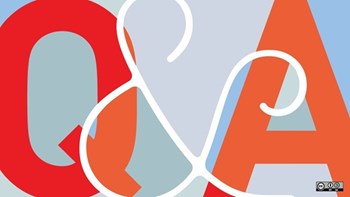 Q. I am presently selling my studio in a cooperative. I have listed the studio on the market since last September 2014. I have used several different real estate brokers to no avail. One salesperson was on board from September 2014 to September 2015. Thereafter, I signed with another real estate person for six months. He succeeded in finding a buyer, but the board of the cooperative has changed, and one board member has implemented new guidelines for potential buyers. The current salesperson is following those guidelines but he states that he is sending in papers of payment and slips to the board. Then he says that other potential clients are coming to view the studio, but constantly scuttles their viewings. He never called after I made an appointment for him to meet the aforementioned board member. She arranged for him to come to the shareholders' meeting and he never called me back. I telephoned him and his office. When I finally reached him, he said hello and hung up. Later, he explained that his phone needed charging. I cannot dispute his words. I have another real estate agent waiting to replace him but I can do nothing until his timeframe is up, which is in February 2016. I am looking to purchase another one bedroom or studio but I am waiting on the sale of my studio. My questions are: if I cannot sell, what can I do, and will I lose my shares? The market prices are going up and I already have wasted enough time. The board seems to have discriminated against me because every property is being sold and other agents say that they have the application to give potential clients. However, my agent is still waiting to give the potential buyer an application. I feel that this is unfair to me. If matters do not improve, I want to take action on the board. I am very concerned.

A. "The writer raises two cooperative governance questions: (1) can an individual director unilaterally implement new sales requirements/procedures, and (2) can a cooperative board withhold an application package upon request from a selling shareholder?" according to attorney Leni Morrison Cummins, a member of the Real Estate Department of the Manhattan-based law firm of Cozen O'Connor.
"For a cooperative board to take action or employ a new policy, the board must follow the procedure set forth in its governing documents (Certificate of Incorporation and Bylaws) or in the New York Business Corporation Law (BCL). Most cooperative bylaws mirror the BCL. Section 708 of the BCL sets forth how board actions may be taken, and specifically states that absent a contrary provision, actions of a board may be taken upon the vote of a majority of the directors. Therefore, if the new sales procedure and requirements were instituted by a rogue director or on a unilateral basis, they are not actually an action of the board and are therefore unenforceable.
"The cooperative purchase application should be on file with the managing agent and should be accessible to the writer. However, obtaining the purchase application is just the beginning of the process. If such authority is granted to a cooperative board by its governing documents, a board need not process a purchase application if the shareholder of record is in default in the payment of maintenance or is otherwise in default. The writer also asked about whether he or she may lose his or her shares. The writer does not stand to lose his or her shares absent additional facts such as a default in the payment of maintenance.
If the writer believes that he or she is being singled out based upon his or her race, national origin, sex, religion, age, sexual orientation, disability, or familial status, then he or she should take legal steps to protect his or her interests."