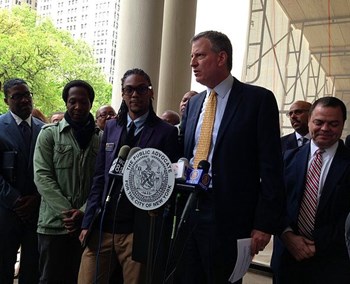 Homeownership in New York City is about to get easier for first-time homebuyers, while existing yet struggling homeowners are getting help in fixing their homes
Open Door will fund the construction of co-ops and condominiums for first-time homebuyers whose income is between $69,000 and $112,000. The program will build 200 new homes annually and serve 1,300 households for the next eight years.
"Through the new program, owners will be able to build limited equity in their homes over time, balancing the goal of asset building with the city's need for ongoing affordability for future generations," according to a brochure touting Open Door.
The other program, HomeFix, is designed to aid low- and moderate-income homeowners in one-to-four family properties in financing home repairs through low-interest loans. The target goal under HomeFix is 800 households also in eight years.