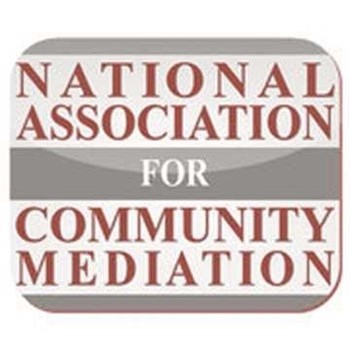 Unless you live in the perfectly utopian condo or co-op (in which case please disclose where), conflict is virtually inevitable. Whether is it a noise complaint or larger issue of governance, disputes between neighbors and board members will arise yet are fortunately resolvable. However, because many communities have a difficult time conciliating conflict, many residents and boards are looking to outside mediation to help negotiate the problem more effectively, with less dirty looks and cat fights involved. Organizations such as the National Association for Community Mediation (NAFCM) and the Peace Institute in Manhattan focus on promoting and utilizing specific resolution strategies with trained professionals to help solve and mitigate conflicts not only in condo and co-op communities, but also between family members, employees and significant others.
NAFCM
NAFCM is a national organization based in Mesa, Arizona, that supports and promotes a network of more than 400 local mediation centers, such as the Peace Institute. It focuses on providing the latest mediation training, program administration resources, and locating funding. NAFCM also promotes collaborative projects between mediation centers, endorses mediation research, and educates on the benefits and effectiveness of using mediation as opposed to other, more common yet less effective tactics, such as banging on your neighbor's ceiling with a broomstick.
NAFCM was founded in 1994 by a group of individuals who were the executive directors of their local community mediation programs. The aim was to create an overarching organization that would oversee and unite local programs. While mediation was a fairly utilized method at the time, programs were sparse and lacked cohesion and unity.
"It was a pretty isolated field," says Justin Corbett, executive director at NAFCM. "At the time, [mediators] were looking at a specific tree standing on the street. There wasn't really an organization that was looking at the forest as a whole, how the field of mediation was developing, what sort of resources could be shared with one another."
Structurally, NAFCM is a member-based organization that does not administer mediation services but instead provides support and resources for local community programs, who are members of NAFCM. These centers offer a wide variety of mediation services for over 100 different types of conflicts, including disagreement in condos and co-ops. All centers are able to assist with housing based conflict but 87% have specific programs tailored toward landlord-tenant disputes and 63% have programming particularly designed for condominiums and HOAs, Corbett says.
The Peace Institute
A member of NAFCM, the Peace Institute in Manhattan provides direct mediation to individuals or parties in conflict, moderating disputes between two individuals, a group or larger parties. It was established in 1981 and was a featured program in Safe Horizon, a victim service agency. In 2010, the program underwent a strategic planning process and decided to become an autonomous mediation provider.
"We thought we would be better off as a free, independent organization, focused exclusively on building peace," says Brad Heckman, chief executive officer. "We are both a new and an old organization at the same time."
With more than 30 years under their belt, the Peace Institute mediates thousands of conflicts with a full-time staff of 15 and 200 volunteer mediators.
"We help more than 10,000 people every year resolve their disputes creatively and peacefully. Almost anything you can imagine from interpersonal disputes to Jerry Springer-type love triangle issues to a lot of housing based disputes. We see a slice of every aspect of New York life in our centers," says Heckman.
With the large number of condos and co-ops in New York City, and an even larger number of opinions, Heckman says housing disputes are one of the most common dilemmas. "A lot of the people we see are having issues with their roommates, with their landlords, with their tenants, with their noisy neighbors," he says. Residents come in with a host of issues including noise complaints, poor communication between board members, inability to come to agreements, botched maintenance jobs, even neighbors stealing newspapers.
In addition to providing mediation services, the Peace Institute also offers training and certification to anyone interested in becoming a licensed mediation professional. Programs include a 40-hour basic mediation course, three-day intensive training seminars on divorce and workplace mediation as well as customized training for a variety of different sectors including non-profits, business owners, government agencies, schools, workplaces, and of course, condo and co-op communities.
"The training is fun and very creative, it draws upon pop culture and film to really help people build their skills," says Heckman. "We're the closest thing there is to a licensing agency so we work under the office of the court system to officially train and certify and anoint mediators."
Additional information about the Peace Institute's mediation training can be obtained by emailing nypeacetraining@nypeace.org or calling: 212-577-1740 ext. 17.
Get the Elephant Out of the Room
Although mediation organizations such as NAFCM and the Peace Institute have been around for a long time, many people are not exactly sure what the mediation process entails. Will you be holding hands with your neighbor singing Kumbaya? Not quite.
"Mediation allows you to have a really difficult conversation with someone, one that we may not want to have by ourselves. It brings in this trained third party, that's not taking sides on the issue. They're not issuing decrees on who's right and who's wrong, instead they are trained experts in how to handle really difficult conversations," Corbett explains. "They encourage people to get past the name-calling and get beyond the finger-pointing. What's nice about mediation is that it gets to the underlying issue of what is motivating the conflict and it takes a future-oriented approach toward resolving it so that the parties can continue living next to each other in a more harmonious way."
This harmony is achieved by really pushing both parties to express their true feelings, enabling open communication in a safe and neutral environment. Statistically, 70%-80% of mediation cases end with both parties coming to a mutual agreement, says Heckman.
He explains that this success rate is so high because people are more willing to follow an agreement that is self-generated rather than succumb to an order by the board, management and/or a court. "People tend to stick to their mediated agreements more than they stick to a direct negotiation if you're going to court because these are their own solutions that they come up with. Someone will violate a contract if they don't agree with it but violating a mediated agreement means you're violating your own idea," Heckman says.
While the likelihood of agreement is very high, not all parties reach an explicit agreement, which doesn't mean that nothing was accomplished. In fact, the sole act of coming together to communicate is a big step.
"Even if they don't come to an agreement, at least they feel more comfortable talking to the person in the hallway or resolving things without calling the cops. It's quite, quite remarkable how two hours in the mediation room can undo years and years of bad and hostile relationships, and even violence. It's fascinating; these kind of simple little things that really help build communities," he says.
Mediation is a proven successful approach to resolving personal and community disputes. Even if the parties in conflict don't leave as best friends, knowing that their concerns and perspectives have been expressed, individuals part with the skills and confidence necessary to be better communicators for the future.
Maggie Puniewska is an editorial assistant at The Cooperator.