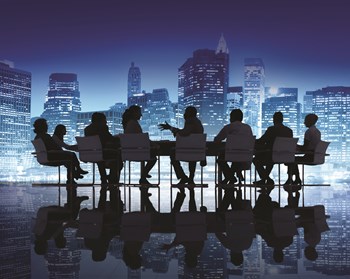 Subletting your co-op or condo apartment in the city is a lot like subletting a rental - but with a few important differences. Many co-op apartment boards flatly refuse to allow subletting, and of those that do allow it, nearly all have strict guidelines about how long a shareholder can sublet, and to whom. Condos - over which the owner maintains more direct control - often prove easier to negotiate.
Assuming your board is willing to consider subletting, the question becomes a matter of finding a suitable subtenant, negotiating the sublease, and - if that becomes problematic - getting them out. As a co-op or condo owner, you may decide to sublet for several reasons; the most common of which is economical. An extended vacation or permanent relocation can actually be made profitable, particularly if your apartment proves difficult to sell outright and results in negative cash flow.
A Stranger in My House
Regardless of the reason you want to sublet, your first hurdles are facing your board and building management and maneuvering a complicated legal minefield. According to Steve Wagner, a partner at the Manhattan-based law firm of Wagner, Davis & Gold, P.C., "Some [sublets] are tolerated by the board whether they're legal or not, and some of them are not tolerated by any board at all."
Wagner cites potential security issues as most boards' primary reason for refusing to allow subletting. "Most times, boards [will take administrative or legal] action if they have a situation where people are using their apartment as a hotel room for strangers. It creates security issues. There's a lack of stability in the building because of it, and people like their homes to be stable, comfortable places where they know who their neighbors are. When you have someone who continually sublets, people surrounding the apartment tend to get upset, and push the managing agent to take some action."
Subletting also can be seen as "inimical to the definition of ownership," according to Richard Siegler of Stroock & Stroock & Lavan, another New York-based law firm. "[Subletters] can be less respectful to the building." Subletting, Siegler adds, establishes two classes of owners. "Secondary owners," he advises, "should be as carefully screened as primary tenants, to ensure that the subtenant will abide by the house rules and not be disruptive to the neighbors."