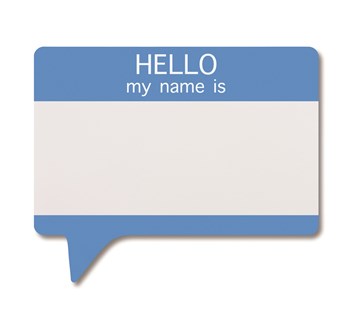 New York has been dubbed "The Greatest City on Earth" for a myriad of reasons - not least of which is the Big Apple's sheer architectural impressiveness. Legendary buildings and neighborhoods like the Empire State Building and Harlem are recognized around the globe and rich in history. Since the late 1960s, New York City has made a commitment to preserve these and other less recognizable - though no less historically valuable - sites. To try to repair or alter a landmarked building requires a lot of legal wrangling and bureaucratic red tape and money, even if the building is a privately owned residential building.
Enter the New York Landmarks Conservancy (NYLC). The NYLC is an organization founded to assist the owners of historic properties and religious institutions in refurbishing the architectural wonders that line the city streets.
Doing What Needs Doing
The NYLC is a private, not-for-profit organization that prides itself on being the only group in New York City that not only advocates for the preservation of historic buildings, but also provides free professional technical assistance, grants, and low-interest loans to building owners. The NYLC has been in operation since 1973 and in that time has distributed between $15 million and $17 million throughout the city and other areas in the state of New York to help revitalize beautiful old places.
"There are a lot of groups that can advocate preservation," says Peg Breen, NYLC president, "and so do we - but there are very few across the country that can say to an owner of a landmark building, "˜here's a loan, here's some technical help,' and help you fix your building."
The group's greatest focus is within the five boroughs but to upgrade religious institutions, for example, the NYLC will reach out statewide. Property owners and boards interested in obtaining assistance just have to fill out an application that is then reviewed by the NYLC board of directors. The board consists of the president and four other members who each can serve up to three consecutive one-year terms. Along with Breen, current NYLC board members are board chairman John J. Kerr, vice chairman Stephen Kirschenbaum, secretary Robert W. Burnett, and treasurer Joan Camins.
Spread the Word and Save the Old
The NYLC gets the word out about its activities and services through numerous publications and by talking with co-op and condo boards, real estate professionals, building owners and managers, and NYLC members themselves, who include professionals from all fields. NYLC membership is available to anyone interested in joining either of the larger organization's auxiliary "circle groups" of real estate agents or other professionals. These sub-groups organize social gatherings and tours to view the hundreds of renovation and preservation projects going on at any given time in the city.
The NYLC's publications are available to its members and to others across the country who could use more information on how to better preserve their property. The group's newsletters and tip-sheets cover a variety of topics, from window and church repair to developing renovation proposals. The Restoration Directory lists companies qualified to work on older buildings, and the Inspection and Maintenance newsletter explains how to personally inspect a religious institution. There's also the Common Bond - a technical assistance journal specifically covering "maintenance, repair, and preservation of religious properties" - several walking tour guides, an annual report, and the NYLC biannual newsletter.
A Brief History of Buildings
To be considered historic - according to city policy - a building must be at least 30 years old. Other traits that can make a place worthy of preservation can include a molding design or masonry art that just isn't used anymore. According to Breen, "An historic district is an area of the city where there are groups of buildings that are architecturally significant. The city designates that area as a place they will regulate so that owners have to go to the city for approval to make exterior changes." In New York City's case, some of these buildings date back to as far as the mid-1800s. Historic neighborhoods range from large segments of the Upper East Side in Manhattan to tiny segments of the Bronx and Staten Island - like the St. George and Long Wood communities.
"New York has a wonderful mix of architecture and homes," says Breen, "and people are always concerned if there is enough housing in New York. There are blocks and blocks in neighborhoods [in] Upper Manhattan, Brooklyn, and Queens that could provide wonderful homes to people if they were renovated and restored."
Schools throughout the five boroughs - many of which have been standing for decades - are other places of interest to the NYLC. Saving these buildings is an issue the NYLC has championed, working with former school boards and now with Mayor Michael Bloomberg to ensure that these buildings are being properly maintained.
Putting Real Dollars to Work
Over the years, the NYLC has provided assistance to hundreds of projects, ranging from the overhaul of Radio City Music Hall to helping the Abyssinian Development Corporation turn two vacant buildings on West 130th Street into limited equity co-ops. "We don't want to own property - we want to be able to get property fixed up and get it to people so now they're living in co-ops that they wouldn't have [otherwise]," says Breen.
Some jobs can be as simple as installing more efficient windows in a drafty old building, but owners of historic properties can have a very difficult time doing just that because they must go to the city for approval. The NYLC will help anyone navigate the process, whether it's over-the-phone technical advice, helping with a city review, or traveling to the building to assess it. The NYLC has a broad spectrum of experts on staff to advise owners and boards - including landscapers, environmental specialists, maintenance companies, and planners.
The NYLC is typically involved in a number of projects happening at any given time. Two current projects have the group particularly excited: along with the Upper Manhattan Empowerment Zone (UMEZ), the NYLC is partnering with other groups to contribute to a special emergency fund to help resuscitate Lower Manhattan. The UMEZ is a $4 million preservation fund to restore churches, mosques, synagogues, and other institutions that support tourism and community development in Harlem, but its special emergency fund will help property owners in Lower Manhattan fix damages that were not covered by insurance companies after September 11.
Another tough battle going on for the NYLC is the Tweed building, which is located downtown, right behind City Hall. The Giuliani administration spent $89 million to remodel the historic Tweed building into a museum, but Mayor Bloomberg's administration has changed those plans - now this space is slated to become offices for city personnel. "We have objected to that," says Breen. "We think that it is a building that the public should be able to see and enjoy and that a museum would have brought in revenue and tourists to Lower Manhattan."
The Last Word
Peg Breen, current NYLC president, spoke with The Cooperator recently to field some more questions about her group's mission and current projects.
Q: Will NYLC grants or loans cover all of the repairs requested by an owner?
Breen: "Usually, our loans or grants will help with the costs. In some instances"¦our loans will cover all or most of the work, because we try to work with them so that we're only loaning them what they can afford. So often, what a homeowner will do is so much of the work the first time around, and then come back to us a couple years later when they can afford another loan to complete the project. We try to tailor the loans to what the homeowner or property owner can handle."
Q: You work with a lot of projects - what problem do you see that needs to be repaired the most?
Breen: "We often work with the building owners to determine what the needs are in the building and they can vary from relatively simple repairs to emergencies, so we deal with all needs of a building."
Q: Does your group work with other advocacy groups in the city?
Breen: "We work with various other groups in terms of lobbying different levels of government for bills that will help preservation, and we have partnered with other groups for special emergency funds in Lower Manhattan."
Q: What do you want property owners to know about the NYLC?
Breen: "I want people to know that the conservancy is a resource. We have architects on staff, we have building conservators, so a building manager or co-op manager can call us up and we'll go out and visit the building, help them figure out what if any problems they have, we'll help them figure out who can fix it and talk about any city requirements."
Leslie A. Scott is a local newspaper reporter in Newark, N.J.