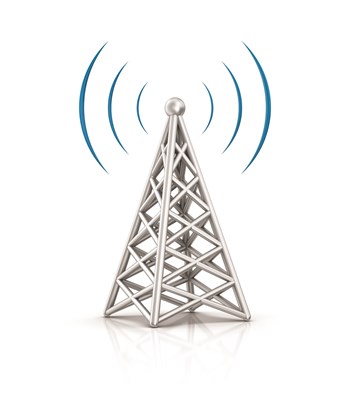 Advances in technology are influencing virtually every area of our lives and for decades, condos and co-ops have taken advantage of technology to make their buildings run smoother. Things that are now commonplace - like intercom systems, video surveillance, or fire detectors - were once cutting-edge technology, so it's important for board members, management companies and employees to know what new technology is available now and recognize its potential value to shareholders.
"Being an "˜intelligent' building used to mean simple, stand-alone techniques for doing something, like buzzing an intercom or radio," says Jerry Kestenbaum, president of BuildingLink.com, a Long Island company that sets up buildings with database systems designed to help streamline a variety of operations. "Now it means systems that capture everything that goes on in a building and preserve it."
According to Ernest Schirmer, director of technology consulting for Acentech, a communications and technology consulting firm based in Cambridge, Massachusetts, "The general definition I use is a building that if it's an income-producing property, it's the features that allow the building to generate above-normal economic profit for an owner."
"[Automation] certainly is starting to get recognition," says Kirk McElwain, technical director of the Continental Automated Buildings Association (CABA), a nonprofit group formed to promote technologies for North American home and building automation in North America. Boards can now make information available to shareholders and unit owners on a building website where residents can click on a link to send an e-mail to a managing agent or the maintenance staff, and residents can link their household computers together with building-wide wireless Internet service.
There's more to being an intelligent building than a fast Internet connection, however. "It almost doesn't qualify them as an intelligent building anymore," says Schirmer.
Building Brains
So what does qualify a building as "intelligent?" According to Schirmer, in New York City co-ops and condominiums, it's primarily a building's communication capabilities and the level of integration among major building systems, including lighting, environmental controls, and security.
"There's a broad spectrum of areas that can be improved through technology," says Schirmer. "Certainly the creature comforts are among those. And the ability of the occupants to be able to configure the space the way they want, whether that's environmental controls like lighting or heating, or technology in terms of access to the Internet and wireless communication. It depends on the clientele the designer is targeting.
The most common use of the term "intelligent" in regard to residential buildings, however, still refers to telecommunication systems.
"Typically, the first application [of home automation] is home networking," says McElwain. "You can share your Internet access; you can share your computer peripherals throughout the house, for example, between your office and your kid's bedroom."
A cottage industry has sprung up to serve buildings' need to communicate both with residents and among management and board members. BuildingLink.com, for example, sets up client buildings with a database that streamlines and improves security and communications, and other companies like Cooper Square Realty, Inc. and Tudor Realty Services have developed similar tools for connecting their residents to building administrators and each other.
Tudor Realty, for example, offers TudorConnect.com, a site where residents can access information regarding properties managed by the company, such as important documents, building financial information, contact information for board members and management, and building newsletters.
Safety and Security
Online capabilities don't stop with newsletters and phone numbers, of course. "Many buildings are very security-conscious these days," says Kestenbaum. "They want to know how shareholders convey permission to enter their building; How does the staff see and retrieve visitors? How do they maintain signatures on file? Front-desk instruction in regards to permission to enter is a very important interactive area between the staff and shareholders."
According to McElwain, buildings' security upgrades hinge on the desires of residents themselves. New technology and the ability to make devices work together has raised the bar on what shareholders and unit owners can expect in the way of security and peace of mind.
"A lot of people like being able to have a webcam at their front door so they can see their kids coming home from school from their office," McElwain continues, "or they want to be able to dial into their security system from their office to unlock the doors or let a handyman in."
Schirmer also stresses the increased emphasis on security, and goes a few steps beyond just front-desk management and database technology to describe buildings that actually recognize their own occupants.
With some emergent technology, says Schirmer, "People can walk into the building and their name and picture will come up on-screen [at the doorman's station] so security personnel knows they are a resident. Should there be a new person at the desk, the resident's image will come up on-screen so that instead of questioning them, the security guard can simply say, "˜Hello Mr. Smith.'"
Repair requests and tracking deliveries for residents is another area that a coordinated database promises to streamline. Residents can enter a repair request for the super or building staff online and follow its progress; when it was received, when it's scheduled to be carried out, what the status of a follow-up is.
Co-op and condo residents can keep track of developments in their building via a web page that can be viewed on any computer. The system also automatically sends e-mails automatically - like a message informing a shareholder that a package has arrived, for example.
"The beauty of the intelligent interface is not just having everybody going to a website, but to have your intelligent database know when to put out notifications to people," Kestenbaum says. "Your average busy person would rather get an e-mail then have to go check someplace. And no one has time to compose these e-mails, so it's a very important part of these intelligent systems that they can generate the appropriate e-mail notifications automatically."
Integrated Systems
The concept of an intelligent building doesn't just apply to making the lives of tenants easier; for many, it means integrating all building systems, from security to HVAC. And it's not limited to spanking-new properties, either. Older buildings, though perhaps not eligible for a full-on smart building overhaul, can still benefit greatly from some retrofitting with new technology.
"Many older buildings can be retrofitted, because the technology is maturing rapidly," says Schirmer. "It would be like setting up a wireless network. Maybe you wouldn't cover all of the building, but you'd cover the lobby or the reception level."
In newly-constructed buildings, it's common for a structured wiring system to be installed that basically places the electrical, audio, video, data, and sometimes HVAC controls of a home on the same network. Adding a structured wiring system to an existing building can be done to a degree, but may be less cost-effective. "The best time to install structured wiring is when the building is being built," says McElwain, "But it can still be a feasible option for room additions and remodels - but it's easier if the property is new."
Whether a building is being constructed or upgraded, says Schirmer, "There are many advantages to taking a holistic view of the property and maximizing efficiencies though technology integration." He points out that such an approach can meld technology departments with AV departments that could allow security cameras to be put on a central network and accessed by individual residents. Building security staff could access cameras and sensors over a wireless network while walking their rounds.
Environmental controls like heat, light, and air conditioning can be upgraded and integrated to offer residents more direct control over their living spaces, and save money as well.
"Automation is a wonderful way to help you smooth out usage curves so that you're using the least amount of energy during the highest cost period," says McElwain.
"It has to do with automation," says Schirmer. "We can pre-set lighting, or set [environmental preferences] such that when a person walks into the room"¦the lighting and the temperature are automatically configured to what they prefer. Those are the kinds of opportunities that present themselves with automation and integration."
Wiring Good Help
Automating and integrating systems into an intelligent whole also helps building staff simplify and streamline tasks that are performed throughout the year, and also helps keep track of inventory and store records and warranties.
"An intelligence system allows the staff to have a database that captures all of this information," Kestenbaum says. "So if you have staff turnover, you don't have to worry about losing the one person who remembered when it was time to have the central water system checked. . . . It's also important to have a system that can "˜own' that history and that intelligence so that the operating history becomes part of the building and is not just residing in one person's head."
A streamlined electronic management system can also be used to post schedules and minutes for meetings online so that the information is available to residents from any computer. Scott Rodman is the board president of 400 Central Park West and helped his building coordinate its records, e-mail, notifications, and front desk activities with BuildingLink about three years ago.
"It's made a lot of difference," Rodman says. "It's made us more organized. We put documents up there so everybody in the building has access to things like the board minutes, or the parking waiting list. And the board has further access to other documents that it needs, like notes on certain things through the library component."
Getting Smart
Building managers discover how to make their buildings more high-tech in all the usual ways - through the companies advertising at trade shows, or by reading articles - but the best way may be through word of mouth. System integration consultants like Acentech and management system providers like BuildingLink advertise and appear at trade shows, but it's when people who live in or work with condos and co-ops talk to each other that new clients start calling.
Resistance to automation is something these companies are very familiar with. Residents can be afraid of new technology, worried about the cost, or not trustful of the vendor - but once they see it working in a building, they usually warm up to the idea.
For others, it's a gradual process of bringing some administrative tasks online, then graduating to more integration and automation. Rodman's building was already upgrading in certain areas - like making its security system digital - so the board was already exploring newer technical options.
"We were focused on these things," Rodman says. "We didn't like the idea that for years, whenever there was a package for someone, the concierge had to write up a Post-It note and stick it on the mailboxes. It was sort of unsightly, and it didn't record packages properly. In a fairly large building like this [with more than 400 units], you want to have a record for someone if they're looking for a package."
Often, mistakes and unfortunate events can lead to buildings deciding to implement more technologically advanced communication and notification systems, or to upgrading the systems that they already use. And the unfortunate event need not be particularly tragic or criminal; it just has to expose the weak points in a building's operating or procedural system.
"All it takes is one day, somebody gets let into a building on an old permission-to-enter pass who wasn't supposed to be let in - and that's when the building has a problem," Kestenbaum says. "Someone says, "˜If we had a system, this wouldn't happen.' Or one day, an important package gets lost - and someone says, "˜If we had this system, this wouldn't have happened.' After a couple of near-calamities, eventually the advocates for the products say, "˜This is a $100 million asset you're managing - we need a better system for this.' And they try it."
Into the Future
Part of being part of the high-tech world of intelligent buildings means developing new systems. Newfangled security systems could nowadays use photographs and even thumb print recognition in order to beef up building security, according to Kestenbaum..
The company also wants to start working with outdoor vendors like plumbers and electricians, but Kestenbaum says that there is no intention to turn his site or client buildings' sites into anything resembling e-commerce websites.
"Shareholders don't want a candy store for other people to make money," he says. "They want good management. So the vendors we're planning to integrate are not for the purpose of selling things; it's to allow the outside community to interface with the database so that tasks can be handled back and forth. A shareholder can request a window-washing appointment from a vendor, a vendor can confirm the appointment, and the building staff can supervise."
"More and more property owners and mangers are discovering the significant benefits that can be achieved by integrating voice, data, AV, building controls, building automation, building management, and security into one network," says Schirmer. "[People are] beginning to realize that so-called "˜intelligent' buildings can improve functionality, lower costs, provide an excellent marketing tool to tenants, and accommodate emerging technologies more effectively."
Anthony Stoeckert is a freelance writer and a frequent contributor to The Cooperator.