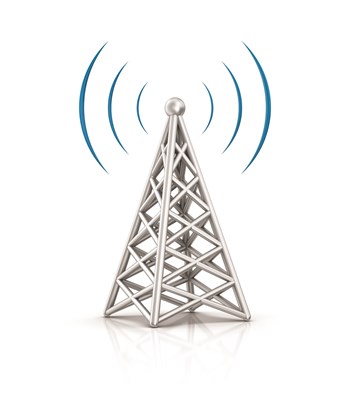 To paraphrase Neil Armstrong; one four-letter, top-level domain for the Internet, and one giant leap for cooperative organizations was inaugurated January 30, 2002, when co-op leaders from around the world gathered in Lower Manhattan to celebrate the addition of "dot-coop" to the lexicon of global commerce and information.
The National Cooperative Business Association (NCBA) spearheaded the initiative. "ICANN [the Internet Corporation for Assigned Names and Numbers] resisted for a long time the notion that we needed a new top-level domain to join dot-com and dot-org," recalls Jeannine Kenney, director of communications and public policy for NCBA. "So the process of getting ICANN to the point where they actually accepted applications was probably a couple years in coming, but after that, the process went pretty quickly."
Kenney adds that ICANN approved seven new domains in November of 2000; dot-coop was one of the first approved - and no others have been approved since.
Although NCBA is the group that vigorously lobbied ICANN for approval of dot-coop, the idea of a top-level co-op domain was first put forth by 1st Rochdale Cooperative Group, Ltd, a consumer-owned, not-for-profit energy cooperative in New York City.
"We were the original proponents of it when it was first discussed applying for it," says Allen Thurgood, CEO and Chairman of 1st Rochdale, a Touchstone Energy Cooperative whose roots go back to 1884. " I thought, what a wonderful opportunity this would be in this information age. I know people are starving for information about cooperative issues, issues they can't read about or know about."
According to Thurgood, "The primary benefit of the dot-coop domain is that it is going to facilitate communication between co-ops, get the word out about co-ops around the world, and make it easier for co-ops to do business with one another and with consumers. This increased access and exposure throughout the cyber universe is incredibly significant, whether your co-op is in New York, South America, or on the other side of the globe."
Wired and Ready For Action
There are at least 74,000 cooperative corporations in the United States and about 750,000 globally. There has never been a clearinghouse or central meeting place where co-ops in New York City and around the world could network and get in touch with one another. The dot-coop domain is going to change all that.
"I remember ten or twelve years ago, most co-ops didn't even have fax machines," Thurgood says. " Now virtually everybody is using PCs and computers and is interested in collecting information. The traditional ways of doing that are pretty difficult. This will enhance [people's access]."
This was demonstrated by the fact that on the first day dot-coop was operational in U.S. time zones, well over 4,000 sites had already been registered using the dot-coop domain. Thurgood notes that a recent survey commissioned by the National Cooperative Bank (NCB) found that cooperatives are generally more trustworthy than investor-owned organizations. "Co-ops are different in so many different ways than other businesses and, in many ways better," he says. "One of the things cooperative leaders look for is other co-ops because they prefer to do business with them - they trust them."
This is all the more reason why it is essential for co-ops to be able to find each other, he says. "It's also good for publications that deal with co-ops in terms of advertising, to find other co-op business-to-business kinds of stuff."
1st Rochdale was the first co-op to register a dot-coop domain name, (www.1stRochdaleNYC.coop), and the first cooperative to launch an operational dot-coop Web site.
The Germ of an Idea
"The modern era of cooperatives was launched in Rochdale, England in 1844," Thurgood says. The co-op principles that guide all co-op businesses were established in Rochdale to start modern-era cooperatives.
"While social and business cooperation has existed since humans lived in caves, the "˜Rochdale Principles' now set out the unifying operational principles linking all cooperatives. We adopted the name 1st Rochdale to clearly establish our commitment to cooperative values, and that is one reason that we are given the privilege to register and launch the first dot-coop Web site."
Gregory L Wortham, the chief operating officer of 1st Rochdale, activated the group's dot-coop site via a special Internet link set up for the inaugural January 30 event. "Many cooperative initiatives of lasting value to consumers have been launched from this building at the corner of East Broadway and Grand Street," Wortham said in a statement, "and we are very, very proud today to open a new vista for outreach of cooperatives to the people of the world. This is activation on a grand scale of the cooperative principles, including community education and cooperating among cooperatives."
In addition to hooking up local, New York-based cooperatives, the dot-coop domain is going to be particularly useful for smaller co-ops or co-ops that exist in more remote parts of the world.
"A lot of cooperatives exist in emerging countries, such as coffee growers in south America," says Mary Ann Rothman, executive director of the Council of New York Cooperatives and Condominiums (CNYC), which represents more than 2,000 Greater New York housing cooperatives and condos. "There are many, many different kinds of small industries that get their products to market through cooperatives. I think that this is going to be a wonderful recognition factor worldwide."
The utility of the access and communication the new domain is going to facilitate becomes even more obvious when one considers the raison d'etre of the co-op movement.
"Cooperatives do business on behalf of their members and plow their profits back into their organization or give it back to their members," Rothman says. " It's really a third sector worldwide, kind of an intermediary between capitalism or socialism or communism."
Another reason the dot-coop domain is so crucial is because a lot of co-ops were getting lost in non-co-op specific domains, and a lot of short, memorable names were already lost to the dot-com and dot-org domains, explains NCBA's Kenny.
"For example, the teachers credit union in Texas recently registered for teachers.coop, and that's a name that wasn't available under dot-com," she says. Now, co-ops will be able to use the dot-coop suffix to register their cooperative sites and not have to compete or lose out to similar names with the dot-com or dot-org suffix. "We hope this will be a tool to help cooperatives connect around the world to each other and hopefully enable us to create a global directory."
What kinds of organizations are eligible to use the dot-coop suffix? Basically, they must be a cooperative business or cooperative support organizations. The domain may be used by any co-op anywhere, including housing cooperatives, credit unions, and co-op support organizations.
Dot-Coop International
Though Kenney says that interest in dot-coop was strongest in the U.S. among all cooperatives, including housing co-ops, the domain has received a lot of interest from the global cooperative community as well.
"The most interesting registration was from a Mongolian goat herders association," Kenney says, noting the global appeal and worldwide utility of the domain. "We have had a lot of interest in Latin and South America, Europe, India"¦ one of our founders is in India and another is in Puerto Rico, and there is a lot of interest in the UK as well."
Ease of recognition, online and off-line, is another reason why the dot-coop domain became a necessity. "Having your own globally recognized domain name is a critical part of that mission," Kenney says. " A lot of cooperatives identify themselves as a different and better kind of business because they're member owned; so this is an online tool that will help them achieve that."
Kenny adds that dot-coop is a way to create a whole identity for cooperatives that translates into all different languages. "What is appealing about dot-coop is that those four letters are recognized, pretty much everywhere, even in Japan where consumer cooperatives make up a huge portion of their retail outlets. So it has a lot of global appeal, it is an identifiable community."
One of the primary ways the NCBA is getting the word out about the new domain name is by working through a network of verification partners which are often the apex or umbrella organization - such as the Canadian Cooperative Association or the League of Cooperatives for Puerto Rico - for all cooperatives in a particular country or sector. "They help verify the co-op status of applicants from other countries, and also help market the domain to their membership," explains Kenney. NCBA is the verification entity for co-ops in the United States.
"It's a little trickier to get the word out about a domain for a specialized group like cooperatives, versus a dot-com where you just blast an e-mail to everyone who has an e-mail address," she says. "We've got a defined community where there aren't good solid national registries of co-op businesses; countries don't keep separate databases on co-op businesses versus investor-owned businesses, so we're working through organizations like the Canadian Cooperative Association or the Indian National Dairy Board to promote the domain in their country and in their language."
NCBA is also working with organizations that represent specific co-op sectors in the U.S., like housing cooperatives, to help them get the information on the dot-coop opportunity out to their members. This obviously necessitates a lot of translating of material at NCBA and requires the issuance of press releases to all the cooperatives in multiple languages.
"Our focus is really trying to work through the country level, trade associations for cooperatives and using that as a tool to reach down to the membership to get the information out there," Kenney says.
Cost of a dot-coop domain name is $80 a year. To make your mark, go to www.co-op and click on the "buy your domain" tag. If you are a member of either the NCBA or NCB (as many housing co-ops are), your cooperative has been assigned a unique user ID and password that will speed their registration process. Once you have the password and ID, go to register.nic.coop/NCBA (for NCBA members) or register.nic.coop/NCB for NCB members. If you have misplaced your user ID and password, you can e-mail support@communicate.coop to request that it be e-mailed to you.
As the Internet continues to grow and evolve, organizations and individuals will need new ways to distinguish themselves from the millions of other users crowding the Web and clamoring for attention. The advent of the dot-coop domain is an important step for co-ops of all stripes to make their presence known and to better serve their members and communities.
Jeff Freedman is a freelance writer specializing in real estate and technology issues.