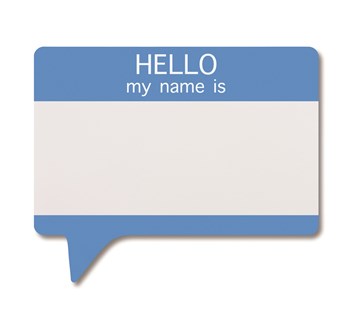 If New York City co-op and condo owners have a superhero, the Council of New York Cooperatives and Condominiums (CNYC) is the one wearing the big, red cape. Founded in 1975, the non-profit organization serves as a purveyor and distributor of information for and about co-op and condo owners. It also stands tall as a powerful force in city government, lobbying for tax relief and attention to the needs of the co-op and condo community.
In the quarter century since its birth, the origins of CNYC have taken on an almost apocryphal quality, beginning with one co-op owner who turned innocent eavesdropping into action. This seminal Central Park West homeowner realized one evening that all she ever heard at cocktail parties was talk about co-ops and the struggles to run them. Recognizing the great need for a network through which to share information and skills, she invited 12 local co-op board presidents to meet and mingle. The Council of West Side Cooperatives was born. The all-volunteer group became the Council of New York Cooperatives in 1981 and added the word "Condominiums" (though not the extra "C") to its title in 1998.
This need for sharing information–for finding safety in numbers, so to speak-has long been apparent to CNYC president Marc Luxemberg. "In 1974, I became president of my building's board–and I didn't know anything about co-ops," he says. Faced with mysterious-looking balance sheets that he was unable to decipher, Luxemberg didn't know where to turn. He says his building's managing agent was less than helpful. "When I heard someone had called a meeting, I decided to go," he says. "It enabled me to find out what other co-ops were doing about common problems."
Once the co-op presidents had convened, according to Luxemberg, "we realized there was a significant need [for networking and communication]." The organization gained momentum and took off from there, gaining significant cachet during the 1976 strike of building employees. "We realized that no one was speaking for co-ops in the political arena," Luxemberg says. "[During the strike], there was talk of landlords, tenants, union men, but nothing about co-ops and owners. The Council has done a good job of putting the concerns of co-op owners before the public eye, especially the judiciary."
Some 2,000 current members look to the CNYC for help with problems and information to keep them abreast of activities, products and services affecting co-ops and condos. Whether dealing with a simple problem or a complex issue, "we're helping boards to know that they aren't operating in a vacuum," says CNYC executive director Mary Ann Rothman, who joined the organization in 1981. "Others are having parallel experiences."
One of the Council's most valuable assets is the collective expertise of its 11-member board of directors. Stuart Saft, Art Weinstein and Mark Shernicoff have been on the board since the Council's inception. And members Martin Karp, Ted Procas, and Jorge Rayes-Montblanc bring professional abilities and associations to the table. Karp heads up the Council's Action Committee for Reasonable Real Estate Taxes. "He's developed a terrific relationship with the City," Rothman says. "They know he's mastered the property tax system."
Other board members include Margaret Walsh (the only current condo representative, who leads the 8,000-unit Parkchester South), Catherine Slade, Marleen Levi, and Doreen Hall–whose family has been involved in her Harlem co-op since the 1920s.
CNYC board members serve two-year terms and must be nominated by the co-ops or condos in which they live. The board sets all policy, which Rothman is then charged with implementing. "By keeping the board small, the group learns quickly and works well together," she says.
Educating and Enlightening
Education and outreach–keeping up on the issues and passing the information on to its members–comprises a large portion of the Council's mandate. "I think the Council has done a very good job in educating people on the problems and opportunities involved in running co-ops and condos," says Luxemberg.
From a newsletter to cable access shows to a Web site packed with information, the Council works hard to get the word out to constituents through all available channels. Workshops and seminars, however, lead the way as some of the most effective and popular of the Council's educational tools.
Each month, in the evenings, the Council runs seminars and workshops focusing on issues of special interest or benefit to CNYC members. "We've had workshops for building treasurers, for those learning the basics of co-ops, and how to run a small co-op," Rothman says. "Each year, we'll do more topical seminars as issues arise. We did one on persuading sponsors to complete conversions." In August, the Council sponsored a seminar on boiler inspection requirements. "We've had sessions on subletting, ethics seminars. We had a wonderful woman who led a talk on institutional memory."
This year, the Council is hosting its 21st Annual Housing Conference on November 11. The day-long event will bring in members from around the city for more than 60 workshops and seminars.
The organization's Web site (www.cnyc.com) also keeps members up-to-date on the very latest news affecting them and their buildings. It also includes dates for upcoming seminars and meetings, as well as back issues of their newsletter. An individual could quite literally spend hours delving into the depths of information stored on the site.
Many of the Web site's news items focus on new or evolving legislation; changes in which CNYC is often directly involved. Rothman takes particular pride in the work the Council has done to "bring to the attention of legislators the special needs of co-op and condo owners and boards."
One of the highlights of this kind of work involves the passage of the property tax abatement program in 1996, providing co-op owners with much-needed tax relief. The process in getting the provision passed was an arduous one. "It was hard," says Rothman, "dealing with the fact that some things take weeks, months and years to affect. It took years for people to concede that co-op owners pay far more taxes." The City has granted two extensions to the tax abatement program, guaranteeing it through June 30, 2004, but Rothman isn't stopping there. "Our ongoing goal is to make it permanent," she says.
The Council has also successfully sponsored a move to allow condos to take out loans, as well as passage of a flip-tax law. CNYC also advocated the creation of a separate area in housing court to deal specifically with co-op and condo issues, which can vary significantly from renter/landlord issues. The 80/20 issue has also recently been at the forefront of Council issues. A lot of people are being hurt by having too much outside income in their buildings.
Cooperator: Where does CNYC stand on the management licensing issue?
Rothman: "CNYC does not believe that licensing will necessarily improve the quality of management, nor ensure the integrity of management personnel. There already exist many training programs for management, so much of the licensing bill seems an unnecessary redundancy. We are very supportive of one portion of Assemblyman Lafayette's bill which calls for a registry of managers; if properly organized, this could greatly facilitate finding managers who move from one company to another–whether for purposes of seeking their services or to seek restitution for wrongdoing."
Cooperator: Where do things stand with the housing court effort?
Rothman: "The separate resolution parts for cooperative and condominium issues in the housing courts in Manhattan, Brooklyn, Queens and The Bronx seem to be functioning effectively. Whenever a cooperative or condominium issue comes before the housing court, it will be sent to this separate part if a "green card" is filed with the court. CNYC's proposal of a separate trial part does not currently have any other strong supporters."
Cooperator: What are the top three issues that CNYC will be looking at in the fall?
Rothman: "First and foremost, continuing the decade-long effort for a permanent property tax program which treats homeowners in cooperatives and condominiums in New York City fairly, and which also treats all other New York taxpayers equitably. [CNYC will also address] improvement of conversion law to ensure that tenants in residency have a voice in the conversion of their buildings, and to require that sponsors continue to sell units as they become available until the cooperative or condominium is able to function viably (with resident owners in control of the board and lenders willing to finance apartment sales). We'll also be addressing updating section 216 of the Internal Revenue Code to better meet the needs of housing cooperatives in the 21st Century."
Now more than a quarter century old, CNYC shows no sign of slowing down. With a dedicated board and staff, the plan is to continue the group's commitment to educating both its members and the City government.
Luxemberg sums up the Council's immediate future with a simple vision: "We have a mandate, we have our place, and we know what needs have to be met."
CNYC executive director Mary Ann Rothman spoke with us recently about her organization's agenda for their upcoming Housing Conference:
Ms. Lent is a freelance writer living in Bloomfield Hills, Michigan.