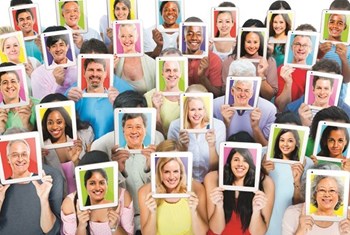 From getting the news, to finding that ultimate BBQ recipe, or just keeping up with friends and relatives both near and far, social media has become entwined in the fabric of our lives. In fact, Facebook, Instagram, and the rest are so ubiquitous, it may come as a surprise to many that in the world of co-ops and condominiums, social media is glaringly absent from communication channels in the majority of residential communities. That's not to say co-op corporations and condominium associations don't use web-based technologies to communicate; they do – they're just not posting and tweeting.
Social Media, Why Not?
Stuart Halper, VP of Impact Realty, a co-op and condo management firm with offices in Manhattan, Queens, Long Island, and Westchester, attributes the absence of social media in residential communities to the tendency for Facebook groups and their ilk to devolve into a soapbox for general grievances – at the expense of just about everything else. "It can be harmful to a co-op or condo," he says. "You don't want residents airing their 'dirty laundry' in a forum that anyone can see. There's always the possibility of a begrudged owner or shareholder misusing it. Frankly, board members could misuse it as well."
Michele Schlossberg, a property manager with Manhattan-based co-op and condominium management firm Gumley Haft and president of her co-op in Park Slope, Brooklyn, agrees. "In co-op communities, people talk to each other," she says, but social media is another thing all together. "Shareholders ruminating on Facebook or Twitter can get pretty ugly pretty quickly. Misinformation gets disseminated." The temptation to unload on social media is too great a risk, especially in the rarefied, insular world of a co-op or condo building. Giving residents the opportunity to say online what they wouldn't say in the hallway could quickly set not just a bad precedent, but could also create a toxic atmosphere among neighbors that could prove very difficult to repair.
So What Is it Good For?
Led Black, a social media consultant based in Upper Manhattan, says he has never encountered a Facebook group for a co-op or condo – but where he has seen it used is in the sales and marketing of co-op and condo units.
"As far as real estate is concerned," Black says, "social media is a cost-effective way of reaching potential customers. I would advise sales agents, managing agents, and brokers to maintain active social media accounts where they can broadcast their listings – but more importantly, [where they can] also listen to what their customers are looking for via their online comments. I also would advise them to look into advertising on Facebook and Instagram, because you can set your own budget and get very granular with your targeting. A healthy mixture of organic and paid engagement can get more properties sold." (For a deeper look at how younger buyers are approaching the home-hunting process, check out: https://cooperator.com/article/younger-buyers-new-approaches -Ed.)