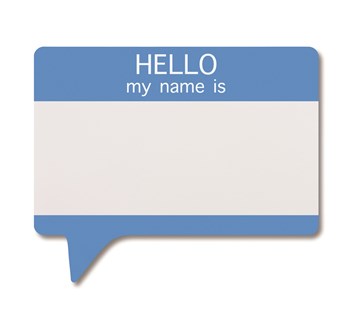 Concerted efforts by a group of industry professionals are about the bear fruit, as a Big Apple Chapter nears certification by the international Community Associations Institute (CAI). The new chapter—representing condominiums, cooperatives, and homeowners associations in Manhattan, Brooklyn, Queens, The Bronx, and Staten Island—has been two years in the making, working under the heading of "in-organization" to meet CAI's certification requirements. But the tipping point is now at hand.
CAI is a national organization dedicated to fostering vibrant, competent, harmonious community associations. Members include community association volunteer leaders, professional managers, and other professionals and companies that provide products and services to associations.
A Nationwide Resource
Over the past four decades, the non-profit CAI has grown to encompass over 33,500 members in more than 60 chapters, providing education, tools, and resources to the homeowner volunteers who govern associations and the professionals who support them. While often viewed as a national organization, the Virginia-based CAI also has a chapter in South Africa, and works with housing partners in Australia, Canada, the United Arab Emirates and the United Kingdom.
CAI also introduces and advocates for HOA-friendly legislation. "Whether the issue is waste water and ecosystem management, energy efficiency standards for multi-story residential buildings, federal disaster assistance, or how the U.S. mail is delivered, federal policy makers must ensure that national policies account for the community association model of housing," the organization notes on its website. On the local level, CAI chapter Legislative Action Committees (LACs) follow, speak out on—and sometimes sponsor—state legislation that may impact community associations. In addition to legislative and regulatory advocacy, CAI's government and public affairs efforts also extend to the legal arena. Most of CAI's legal activities involve amicus curiae, or "friend of the court" briefs, that CAI files in federal or state cases that address issues of significant importance in community association law.
Despite CAI's broad geographic reach and depth of activity on behalf of community associations, the New York boroughs have never been home to the organization, although there are chapters on Long Island, the Hudson Valley and in Western New York.
Mitchell Frumkin, PE, president of Kipcon Inc., has served as president of CAI National and is currently president of the Pennsylvania/Delaware Valley chapter. Frumkin says he had long wondered by New York City didn't have its own chapter, "when it has more condos and co-ops per square inch than any place in the galaxy." As an organization, he says, CAI doesn't decide to create chapters based on geography. It is, he says, up to local volunteers to band together to form one. After some research, he began working with a local group, deciding the time had come. "There are something like 50,000 associations in the five boroughs," Frumkin says. "There should be a chapter here."
Getting Off the Ground
The idea, he acknowledges, met with a degree of "pushback" from members of other organizations—a situation that has changed as the fledgling chapter began offering programs and reaching out to professionals in the area. "It doesn't compete with those other organizations," he says, noting that most of the other organizations are more homogeneous in scope, with membership focused, for example, on individual groups like property managers. "CAI as an organization represents all interest groups: board members, managers, vendors, attorneys." The Big Apple board of directors exemplifies that diversity; its members include representatives from the legal, management, construction and insurance industries.
To get off the ground, Frumkin says, the new chapter brought Raymond Dickey, who has been involved with several other chapters, on board as executive director, and using Dickey's offices at Brainerd Communications in Atlantic City, New Jersey, as a mailing address. And it began to offer a variety of networking and educational programs, working with well-known companies like Toll Brothers to get the ball rolling. "More and more people are getting interested," Frumkin says. "Most people had heard of CAI, but didn't know much about it."
Its members include association board members and other homeowner leaders, community managers, association management firms and other professionals who provide products and services to associations. Frumkin, for example, is a licensed engineer and a CAI-designated Reserve Specialist.
"Mitch Frumkin and the others in New York worked hard to put the chapter 'in organization.' It's a lot of work, mostly done by volunteers," says Frank Rathbun, vice president of communications and marketing for CAI National. The fledgling chapter, he says, is about to become official, having established a stable membership, presented educational programs, and set up communications with members. "It takes a lot of work, and time, and effort" to launch a chapter, Rathbun notes. And it shows that CAI is still growing. "Wherever there's a need," he says, "we'll fill it."
Professional Development and Education
While offering national programs, chapters across the country also tailor their programming to local needs and interests. Big Apple chapter events, he notes, focus on high-rise buildings rather than townhouse-style communities. An April event designed for board members, managers and association volunteers, and featuring discussions of reasonable accommodations and association project financing through bank loans, will be held at the General Society of Mechanics and Tradesmen library on West 44th Street.
The organization also recently hosted a networking event at the new Christian de Portzamparc-designed 400 Park Avenue South 81-unit condominium and an educational seminar March 1st on companion animals and improving HVAC efficiency and ventilation problems.
CAI's mission is to inspire professionalism, effective leadership and responsible citizenship—ideals reflected in homeowners associations and condominium communities that are preferred places to call home … including the Big Apple.
Pat Gale is associate editor of New England Condominium, a Yale Robbins' publication, and a frequent contributor to The Cooperator.