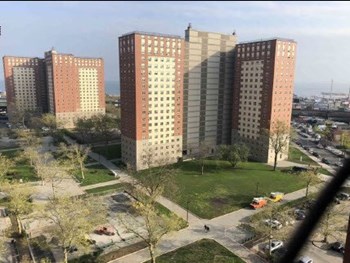 The 78-count indictment was announced Tuesday May 21 by the office of Brooklyn District Attorney Eric Gonzalez in a press release. Among the charges were grand larceny, conspiracy and forgery.
The three officials for the Luna Park Housing Corporation, a Mitchell-Lama complex, are accused of collecting $874,000 in bribes from ineligible applicants in a scheme that involved 18 apartments.
The defendants were identified by the Brooklyn District Attorney's office as Anna Treybich, Irina Zeltser and Karina Andriyan, all from Coney Island. They were scheduled to be arraigned this past Tuesday.
"These defendants allegedly conspired to corrupt the process by which eligible prospective tenants could have access to affordable housing in Brooklyn, and then used their illegal proceeds to fund lavish lifestyles," said Gonzalez in a statement "Their alleged greed cheated people who were entitled to apartments that instead went to those willing to pay bribes."