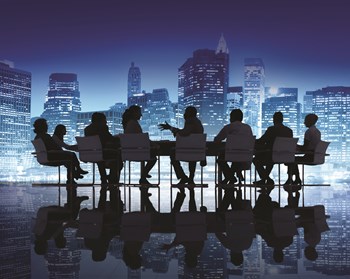 If you're planning a renovation project, either on your own as an individual apartment owner or as a member of your building's board, you know there's a lot to think about and arrange for long before the actual work begins. You particular project could range from minor plumbing work to an overhaul of your building's entire façade, but before any work on the property begins, you'll have to determine whether you need a work permit, obtained through the New York City Department of Buildings (DOB). Most projects - other than general maintenance replacement and cosmetic work - do require at least this basic permit.
Although property owners ultimately bear the legal responsibility for obtaining the correct permits for their job, most arrange for their contractors to procure the necessary documentation on their behalf before a job begins. The contract between the owner, contractor and any design professionals should clearly state who will obtain the permits.
"The work permit is the work permit, regardless of the size of the job," says David Pfeffer, an attorney with LePatner & Associates, a Manhattan-based law firm that often assists owners, condos and co-ops through the construction process. "Certain projects may also require other additional permits - demolition, elevator, highway department, electrical, plumbing, equipment use, temporary sidewalk, sidewalk bridge, street closing, sidewalk closing, crane, and so forth."
For those trying to determine whether their project requires a permit, the New York City Building Code (Sections 27-124 and 27-125) explains minor alterations and repairs. According to Pfeffer, generally, cosmetic details such as painting, plasterwork, flooring, tile work, and cabinetry installation are examples of jobs that do not require a DOB permit. By contrast, changes in layout and the relocation or reconstruction of partitions or doorways would require a permit - except in one- and two-family residences when the wall in question is a non-bearing wall that doesn't increase the room count. In multiple dwellings with more than two units, reconfiguring the apartment's partitions or layout does require a permit. For more information on the construction, plumbing and electrical permit process, check the DOB's Web site at
http://www.NYC. gov/buildings,
where you can find pamphlets that explain general permit regulations and required forms that can be downloaded from the Resources link. This site also allows you to check on the status of your pending application. You should also contact your building's managing agent, who can help you determine if a permit is required for the work you're considering.
The City's Role
If you still need to find a contractor, check the DOB's Web site for those who have the correct licensing and the appropriate insurance, such as worker's compensation, liability and disability. Home improvement contractors are licensed through the NYC Department of Consumer Affairs, while architects and engineers are licensed through the New York State Department of Education. Permits are issued only to those contractors and other professionals who are licensed and insured. You can also check the DOB Web site for disciplinary actions that have been levied against licensed contractors, such as plumbers, electricians and other tradesmen. And before hiring a plumber or other licensees, you can contact the DOB's Licensing Division at (212) 566-4100 to verify if the licensee has a valid license and proof of insurance before you sign the contract.
"Comparison shop," says Jennifer Givner, press secretary for the DOB. "Prices for architects, engineers, and contractors are not regulated and are subject to market influences. Also, ask for references and get everything in writing. Make sure that your contracts cover everything you want and expect [from the project]. For example, you want to ensure that your architect or engineer sees the project through, and at the end of construction obtains the necessary sign-offs and either a Letter of Completion or Certificate of Occupancy."
Some jobs may require permits from the Department of Environmental Conservation - such as when a sewer connection is involved. If you have a landmarked property or a building located in a historic district, you may also need to have a permit from the Landmarks Preservation Commission (LPC). The Division of Cranes and Derricks - a separate division within the Department of Buildings - issues permits for the installation of staging and outriggers. Also, a permit from the Department of Transportation may be necessary if the sidewalk is to be closed. According to the DOB, these specialty permits can take up to two months to obtain and must be in order before requesting a general work permit from the DOB, so start early.
"Work permits for non-landmarked properties are usually obtained [from the DOB] within 10 days of filing," explains Joakim Aspegren, principal at Architecture Restoration Conservation, PC, a firm that specializes in the restoration and waterproofing of building facades and roofs. "The timing for filing a permit is typically performed in conjunction with the bidding of the work among contractors so as to minimize downtime."
In the Zone
If you're planning a new construction project, you will most likely be subject to more complex zoning code and permitting requirements. For instance, a builder's pavement plan permit may be required for the construction of new sidewalks.
If you have solid professionals working for you as a team and you do your homework before they go to the city to obtain your permits, the process should go smoothly and will be simply an administrative formality. The filing process could be completed in just a few days, depending on how you file.
"Approval times will vary based on the complexity of a project and the way that the licensed professional - the architect or engineer - submits the application and plans," says Givner. "For example, if he/she submits the application on a diskette using the department's PC filing program, no time is spent waiting for data entry. If [he/she] comes directly to the agency, he/she receives priority filing privileges, basically going to the head of the line over expediters and filing representatives."
Keep in mind that if you have an incomplete application or project plan that is not compliant with the city's regulations, then the approval process will obviously take longer. In order to be code compliant, the project must meet the city's zoning regulations, the city's Building Code, the Fire Protection Code, and the Housing Maintenance Code, as well as related laws, such as the New York State Multiple Dwelling Law, which discusses issues like fire-rated partitions, handicapped access, and egress.
"In issuing a work permit, the DOB may look at any aspect of the documents submitted for approval," says Pfeffer. "The DOB often focuses on building egress, zoning, safety issues, and building code. The review and approval process can be extremely subjective."
"The size of a typical project does not affect permitting requirements except that filing fees are based upon cost of the work," says Aspegren. "For example, structural removal of a single element - such as a column, beam or lintel - requires the same permit as replacement of dozens of these elements."
The Price of Non-Compliance
If you don't have the appropriate permits before renovations begin on your property, you may be ordered to stop work and/or be issued steep fines. Depending on the severity of the infraction, a typical fine is $500 to $800 per violation. If you ignore a stop work order, you could be subject to criminal penalties. No project may begin without the proper permits clearly posted on the project site, in a conspicuous place easily visible from the street, and the approved, stamped set available on-site for the inspector's review.
"It doesn't matter who actually comes to the DOB to get the permit," says Givner. "The department holds a property owner ultimately responsible for getting the necessary approvals and permits for construction work. If we visit a site and find a contractor working without a permit, we will stop the work and issue violations. In such cases, a violation may be issued to the contractor and to the property owner."
Keep in mind that work permits and other permits do expire. A general work permit is typically good for one year, and in conjunction with the contractor's insurance, must be renewed on a yearly basis. If a job runs overtime, the permit may be renewed by mail with proof of valid insurance and payment of additional fees. You might also have to show a legitimate need for your extension. In some cases, such as when a crane is used, the permit might have specific dates when it becomes effective and when it terminates.
Just as the property owner is ultimately responsible for permit violations, the owner is also responsible for keeping track of the permits issued for the project. You might have to produce your permit and/or prove that you have permission and clearance to do the work you're doing if a building inspector visits the work site or if any accident should occur.
"Illegal work can have significant ramifications," warns Givner. "It can jeopardize the physical and financial health of a building. Don't jeopardize building safety and at the same time, avoid violations, court dates, and penalties by simply doing construction work legally from the start."
Domini Hedderman is a freelance writer and frequent contributor to The Cooperator.