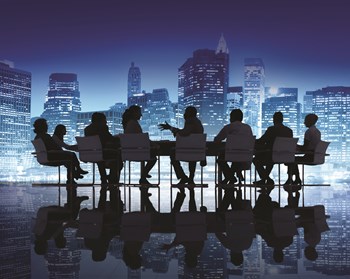 If you're planning a renovation project, either on your own as an individual apartment owner or as a member of your building's board, you know there's a lot to think about and arrange for long before the actual work begins. You particular project could range from minor plumbing work to an overhaul of your building's entire façade, but before any work on the property begins, you'll have to determine whether you need a work permit, obtained through the New York City Department of Buildings (DOB). Most projects - other than general maintenance replacement and cosmetic work - do require at least this basic permit.
Although property owners ultimately bear the legal responsibility for obtaining the correct permits for their job, most arrange for their contractors to procure the necessary documentation on their behalf before a job begins. The contract between the owner, contractor and any design professionals should clearly state who will obtain the permits.
"The work permit is the work permit, regardless of the size of the job," says David Pfeffer, an attorney with LePatner & Associates, a Manhattan-based law firm that often assists owners, condos and co-ops through the construction process. "Certain projects may also require other additional permits - demolition, elevator, highway department, electrical, plumbing, equipment use, temporary sidewalk, sidewalk bridge, street closing, sidewalk closing, crane, and so forth."
For those trying to determine whether their project requires a permit, the New York City Building Code (Sections 27-124 and 27-125) explains minor alterations and repairs. According to Pfeffer, generally, cosmetic details such as painting, plasterwork, flooring, tile work, and cabinetry installation are examples of jobs that do not require a DOB permit. By contrast, changes in layout and the relocation or reconstruction of partitions or doorways would require a permit - except in one- and two-family residences when the wall in question is a non-bearing wall that doesn't increase the room count. In multiple dwellings with more than two units, reconfiguring the apartment's partitions or layout does require a permit. For more information on the construction, plumbing and electrical permit process, check the DOB's Web site at
http://www.NYC. gov/buildings,
where you can find pamphlets that explain general permit regulations and required forms that can be downloaded from the Resources link. This site also allows you to check on the status of your pending application. You should also contact your building's managing agent, who can help you determine if a permit is required for the work you're considering.
The City's Role
If you still need to find a contractor, check the DOB's Web site for those who have the correct licensing and the appropriate insurance, such as worker's compensation, liability and disability. Home improvement contractors are licensed through the NYC Department of Consumer Affairs, while architects and engineers are licensed through the New York State Department of Education. Permits are issued only to those contractors and other professionals who are licensed and insured. You can also check the DOB Web site for disciplinary actions that have been levied against licensed contractors, such as plumbers, electricians and other tradesmen. And before hiring a plumber or other licensees, you can contact the DOB's Licensing Division at (212) 566-4100 to verify if the licensee has a valid license and proof of insurance before you sign the contract.