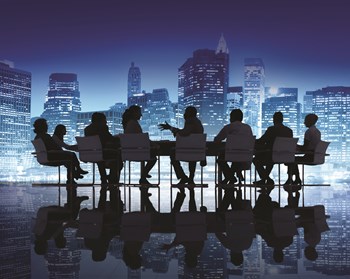 A common problem facing condo associations, boards and managers is how to compel unit owners who fall behind in their common charges to pay their arrears. In a condominium association with only a few units, if even one unit owner falls behind in common charge payments, the building may have trouble meeting operating expenses. When unit owners in larger condominium associations with many units fall into arrears, although the impact may not be felt immediately, eventually the shortfall will have to borne by the other unit owners via increases in common charges or assessments.
The good news is that there are several effective legal methods a condo association's attorney can use to collect common charge arrears on behalf of a building once non-judicial methods of collection have been exhausted. Which method or combination of methods will be best for a particular situation will depend on the circumstances.
A Variety of Methods
When a person purchases a condo unit, he or she becomes contractually bound to abide by the condominium's declaration and by-laws, which set forth when common charges are due. As a result, if a unit owner falls into arrears on his or her common charges, the board of managers (on behalf of the unit owners of the condominium association) may sue the delinquent unit owner for breach of contract to obtain a money judgment. Additionally, the New York State legislature has enacted several laws, which, among other things give condominium boards the ability to bring foreclosure actions and take back a unit from a unit owner in arrears, similar to a mortgage bank's ability to foreclose a mortgage.
Breach of Contract for Money Judgments
A simple way to attempt collection of common charge arrears is by suing the delinquent unit owner for breach of contract due to his or her failure to pay common charges pursuant to the by-laws of his or her condominium. Assuming the unit owner has no valid defense or fails to raise a defense to his or her lack of payment, the board of managers will be awarded a money judgment, which will be docketed against the unit owner in the county clerk's office.
Next, the board can attempt to enforce the judgment by having a marshal or sheriff levy on the judgment. When a marshal or sheriff levies on a judgment they can confiscate the debtor's personal property, sell the property at auction, and then use the proceeds of the sale to pay off the judgment debt. The marshal or sheriff can also freeze the money in a judgment debtor's bank accounts. Lastly, the judgment debtor's employer can be contacted in order to garnish his or her wages.