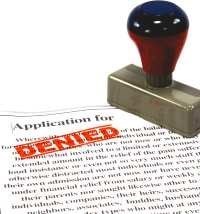 Historically, co-op boards in New York City haven't been required to provide much of an explanation to applicants about why applications for co-ops are rejected.
Many applicants with good financial portfolios, good references and good credit ratings are still denied an apartment, causing a lot of bad feeling and bewilderment. (Of course, there are situations where co-op applicants are told why they are rejected—in the case of a bad credit report, for example.)
In areas where condos are the rule and co-ops the exception—meaning most areas outside New York City and even an increasing number of areas within it—many people look upon the strenuous co-op approval process with trepidation and a little suspicion.
Now, the whole acceptance/rejection process may become a whole lot more transparent in the five boroughs. City Councilman Hiram Monserrate, D-Queens, has introduced a bill, known as Intro 119—"The Fair and Prompt Co-op Disclosure Law, " or more commonly referred to as the written rejection bill—that would give co-op boards five days to give a rejected prospective buyer their reasons for the rejection.
The proposed bill requires that co-ops provide rejected applicants a written explanation, signed by an officer of the co-op, detailing each individual reason for the rejection of the sale. In addition the statement must include the number of applications received—as well as the number of applications rejected—in the three years prior to the decision in question.
Boards can provide supplemental information within 10 days of the decision, and have a grace period of 20 days within which they can provide the statement and supporting documents. After the 20 day extension, the building will be financially liable to the rejected applicant.
The rejected applicant has a very limited time frame in which to bring their complaint to court. If a discrimination complaint is filed through the City's Human Rights Commission, plaintiffs have two months; the other alternative, which allows a window of six months, is to bring the case before a Court of Competency, which operates under the auspices of the State Supreme Court.
Similar bills have been introduced at the county and state level, but so far none have made it past the legislative floor.
Although the bill is still in committee as of press time, it has gained the support of more than two-thirds of the members of the council, as well as Manhattan Borough President Scott Stringer and a wide variety of community organizations, from District Council 37 to the Pratt Center for Community Development and New York Acorn. It is also supported by disabled right groups, as well as the City Council's Black Caucus, whose members contend that racial discrimination is alive and well in the Big Apple, and forcing boards to openly cite legally legitimate reasons for rejection will help root out racial discrimination.
Indeed, this proposed law may be one of the first of its kind nationwide, since few other cities have the number of co-op apartments that New York has. In fact, New York has more co-ops than anywhere else—with more than 300,000 units throughout the city.
Supporters of Intro 119 say the measure will prevent discrimination and may actually reduce frivolous lawsuits. However, its opponents—including most of the real estate business groups in the city—say it will increase those frivolous lawsuits, take much of the mandate away from co-op boards, and destroy essential elements of co-op living.
Reasons for Rejection
What are the most common reasons a prospective buyer might be rejected by a co-op board? That depends who you talk to. According to Richard Mulieri, a spokesman for the Real Estate Board of New York (REBNY), the most common reason is failure to meet the building's financial requirements.
Mary Ann Rothman, vice president of the Council of New York Cooperatives and Condominiums (CNYC), which also opposes the measure, says that rejections are fairly rare. Co-ops who continuously reject applicants, she says, will risk getting a bad reputation and won't attract buyers.
Speak to those supporting the proposed law, on the other hand, and you'll get a different story.
Attorney Craig Gurian, executive director of the Anti-Discrimination Center of Metro New York, says that in addition to not being financially qualified, an applicant could be seen as "insufficiently deferential to the board members who interviewed him" or "could be discriminated on what should be and is a legally protected basis, such as race, sexual orientation or having children."
And, of course, some co-ops might reject an applicant just because of a vague feeling that the person "doesn't fit in," or isn't really cut out to be "a member of the club."
"While most co-ops do not engage in discrimination," says Monserrate, "we have to acknowledge that housing discrimination does remain a problem, and that we need to be serious about using all the tools at our disposal to fight it in all sectors of the housing market."
Could there be reasons for rejection that are legitimate and legal, but which a board might not want to disclose to the applicant and his or her broker?
Mulieri replies that rejection for financial reasons, while legitimate, could be something that boards might not want to be disclose because "it could easily lead to complaints or lawsuits disputing the board's conclusion." The bottom line, he said, is that having to discuss the reason for rejecting applications with the applicant would discourage current cooperators from serving on the co-op board, presumably because it would be present too much of a headache.
Gurian however, points out that the bill would only require a written statement, not face-to-face communication, which might erupt into unpleasantness.
"It has been very interesting to me that the co-op industry claims on the one hand that rejections are relatively few [and those that occur are mostly due to financial reasons] and yet, in all of its public discourse, repeatedly references the aggressive, obnoxious 'bad fit' New Yorkers," he says.
Protected Classes
Co-op boards and real estate groups, by and large, oppose the bill because they believe it would subject them to frivolous and costly lawsuits. In addition, points out Rothman, there are already 14 "protected classes" who cannot be discriminated against in co-op admissions, and people who believe they have been discriminated against can file a complaint with the Department of Housing and Urban Development (HUD).
In general, according to the existing Federal Fair Housing Law, applicants cannot be discriminated against based on race, creed, color, national origin, gender, age, disability, military status, alien/citizenship status, sexual orientation, partnership status, marital status, citizenship status or children.
REBNY has encouraged co-op boards to include a Statement of Purchasers' Rights in the admission application, and have inserted language into their Co-op Admissions Guide clearly saying that "it is unlawful to discriminate or refuse to sell to a person based on any of the above-named 14 categories."
Opponents, though, believe that this law, well-intentioned though it may be, doesn't really have any teeth in it when it comes to co-ops. Because of the long and detailed co-op admissions process, they say, it's not as easy to test for discrimination as it might be for apartment rentals.
Also, says Gurian, in the event of an actual fair housing lawsuit, "The reasons put forward by [a co-op board] at trial do not necessarily have anything to do with the reasons they actually had at the time of rejection. They have everything to do with what a lawyer has concluded are the most convenient and advantageous after-the-fact excuses."
Will Boards Benefit?
Gurian, incidentally, believes that co-op boards will actually benefit from Intro 119 because fewer non-meritorious lawsuits, will be brought, fewer misunderstandings will arise, and less resentment and suspicions will exist around the board acceptance/rejection issue in general.
"There are people who, based only on a suspicion of discrimination [protected class or unexplained rejection] have brought suit," says Gurian. 'If the fact that there was a legitimate reason—a bad credit report, or an income requirement of x-dollars in the building and the applicant only had an income of 80 percent of 'x,' etc.—is put on the table, there will simply be fewer non-meritorious suits."
Councilman Monserrate and Attorney Gurian both believe that the negative aspects of the co-op approval process have frightened many buyers away from co-ops and toward condos. If the bill is passed, they say, more people will be attracted toward co-ops, and you might even see a rise in new co-op construction.
Rothman of the CNYC however, says that the co-op approval process, even though it may appear to inconvenience the applicant, protects the building as a whole. Someone moving into a condo, as opposed to a co-op, might find out too late that their neighbor is a musician who likes to practice late at night, for example.
In the meantime, Intro 119 continues to pick up support. The bill currently has 36 sponsors, a majority of the 51 councilpersons, and two more votes than would be necessary to override a mayoral veto. As of this writing, the bill is currently in the Housing and Buildings Committee and hasn't yet had a hearing, but both Gurian and Monserrate himself believe that it will be signed into law within the year.
If Intro 119 is ratified, as its advocates hope, will it be difficult for co-op boards to comply with the requirements? No special resources will be needed to comply, Gurian replies.
"Boards know the reasons for which they are rejecting a family," he says. "As such, compliance—setting forth those reasons with specificity to that rejected applicant—is easy."
Ranaan Geberer is a freelance writer living in New York City.