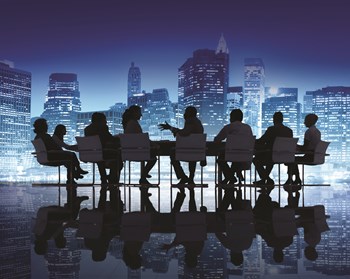 Before even beginning the hunt for that perfect co-op, the prospective buyer should be familiar with all the possible ways one's application might be rejected. That familiarity will enable one to focus on the appropriate buildings as well as to make the necessary adjustments so that rejection will not occur. It is also essential that one choose a broker who not only knows the criteria and delicate nature of the co-op boards to which one might apply, but is also capable of creating a fail-safe board package that will be one's passport to a new home. Since boards never reveal the reasons for rejecting a buyer, one must rely upon an experienced broker who understands the delicate nature of purchase applications and the variety of unpublicized reasons why rejections occur. Boards never specifically state reasons for rejecting a buyer, for by doing so, it could open itself to a lawsuit for discrimination. Here are a dozen of the most common reasons why prospective buyers are rejected by co-op boards.
1. Financials
A prospective buyer needs sufficient assets following a closing. Boards focus on the amount of liquid assets one has, and many of the premier buildings require one to have two to four times the value of the purchased apartment after closing. Other building boards may insist that one have two to three years of maintenance and mortgage payments in the bank. And, again, that should be the amount after all closing costs have been paid. A knowledgeable broker will not only be aware of each building's requirements, but will also keep abreast of those changing variables, for when new boards are elected every year, they often change the criteria for new buyers.
If a buyer's income is too low, that buyer may be rejected. The rule of thumb is that co-op boards generally want a buyer to be able to devote 25 percent of one's earnings to the payment of mortgage and maintenance. If those payments for one or more properties exceed more than 25 percent of one's gross annual income, one may very well be turned down.
2. Job History
Most co-op boards will ask to view not only a prospective buyer's earnings from employment, but all of one's job history. They will want a buyer who has demonstrated job stability, rather than someone who hops from job to job. It is not uncommon for prospective buyers who had sufficient assets to be turned down by boards simply because they changed jobs every few years.
3. Bad Credit
Although a prospective buyer may have a good income and plentiful assets, if that buyer has a poor credit history, including a negative track record of paying current maintenance fees or rent, then that prospective buyer will likely be a candidate for the board's rejection. A good broker will examine a client's financial history to make sure that there are no red flags that will invite a board's rejection.