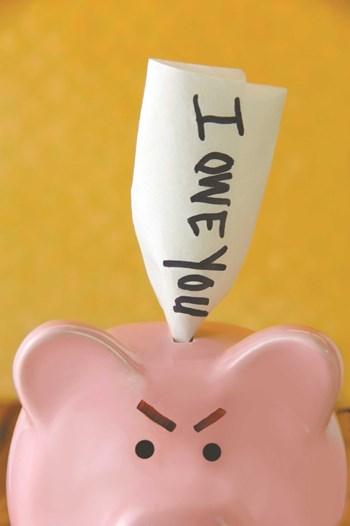 As the recession has lingered on since 2008, co-op and condo buildings throughout the city—from luxurious downtown buildings to middle-income and lower-income walkups—have found more of their residents in arrears with their monthly fees. Some of these people have lost jobs, and unemployment has forced them to prioritize (and sometimes skip) their monthly bills. Credit cards and mortgage payments often are paid first, followed by utilities and property taxes.
Building fees can get back-burnered when a resident's finances are tight—partly because of the fact that the condo board members aren't likely to show up on the doorstep of a resident in arrears and demand payment. Thus, residents who are in arrears often don't immediately feel an impact from the failure to pay.
Even so, there is a real cost resulting from shareholders and unit owners not paying their fair share. Essential building maintenance sometimes cannot be done due to lack of funds, or important capital improvement projects such as new windows throughout the building may have to be put off indefinitely. Simply put, too many residents failing to pay their monthly fees could ultimately lead to extra fees for every resident—and this can be downright disastrous if a major repair comes up and the building is caught seriously short of funds.
The Real Impact
It's a building, and being just one resident, not paying your monthly fees won't have much impact, right? Wrong, says Phillip Miller, president of accounting firm Miller & Cusenza, PC in Manhattan. Residents often assume that the building will survive if they don't pay on time, but it's not true. "If the co-op doesn't get its receivable fees, they won't be able to meet their expenses. They won't have enough to pay vendors, who won't service the building if they aren't paid," Miller says.
While a percentage of monthly fee scofflaws aren't doing so out of necessity, most residents who don't pay do so because they've fallen upon tough times. "The vast majority of people who are not paying are in economic trouble," says Jules Frankel of the accounting firm Wilkin & Guttenplan, PC in East Brunswick, New Jersey. But sympathy for neighbors notwithstanding, "The reality is that everybody else ends up paying for those who aren't paying."