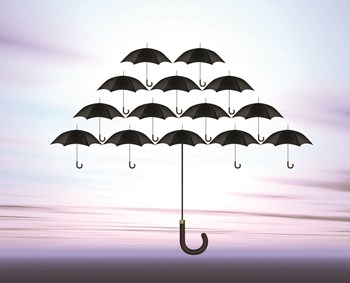 The earliest apartments in New York City contained most of the elements of a private house, though often assembled in a manner far from functional. Service spaces in particular were seldom arranged or designed to save the time and energy of those who regularly used them. But with household help cheap and easy to obtain, and wives who spent most of their time at home, most men were blissfully ignorant of these inadequacies.
As more and more people abandoned the keeping of private houses in the city and the attendant necessity for small armies of servants to maintain them, however, builders found it expedient to attend more carefully to the planning of new apartment houses in order to attract tenants. Nonetheless, the buildings that evolved would still have been regarded as inadequate by today's standards, although they served well for turn-of-the-century households.
Large windows and light rooms were not considered necessary or desirable at the turn of the last century, as tastes in decorating at the time ran toward heavy curtains and ponderous over-drapes. Dining rooms were often larger than living rooms (known then as parlors), which were reserved for company. The dining room - together with the reception hall or the library - was the real living room in the house. Bedrooms (or "chambers") were used primarily for sleeping and dressing, and so were of minimal size. Closet space was all but completely ignored, tenants being expected to provide their own storage space in the huge armoires that were in vogue at the time. More than one bathroom per family was uncommon and, of course, multiple telephone installations were unheard of. While servants were generally treated with respect (possibly for selfish reasons) their problems of personal hygiene were sometimes slighted; bathtubs for domestic help were considered a luxury. Most maids' rooms, however, were provided with sinks. A small sink closet to ease the strains on the bathroom facilities often connected adjoining master bedrooms.
As the century progressed, the amenities offered in apartment buildings have certainly increased. Central vacuum-cleaning systems, central refrigeration plants, wall safes, filtered water, telephone switchboard service, tradesmen's elevators and rear service entrances have all became commonplace. Still, however, the long, dark hallways persisted in some buildings, along with thoughtlessly designed kitchens.
Andrew Alpern is the author of New York's Fabulous Luxury Apartments, and Luxury Apartment Houses of Manhattan.