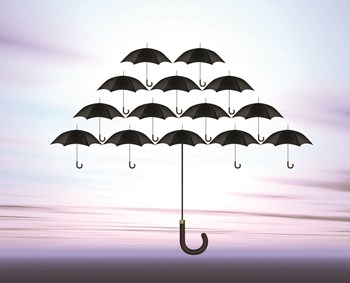 Any number of things can set off an insurance claim in a co-op or condo building. Someone can slip and fall in the lobby; there can be aesthetic damage from a construction project, or a leaky roof can cause major water damage— sometimes in multiple units. And while most building managers might understand the basics for filing a claim, the road it travels from the initial contact with the insurance company to a compensation check appearing in the mail can be a long one.
Filing the Claim
"As far as co-ops and condos are concerned, we immediately report the claim to the insurance company, regardless of whether it's a property claim or a liability claim," says Brendan Reilly, a claim manager at The Whitmore Group, an insurance firm based in Manhattan. "And we follow up on a property claim every second day until the adjuster gets there. On a property claim, we try to get a price on the damage within 30 days."
"On a liability claim," Reilly continues, "we report the claim to the insurance company and follow up with the examiner assigned to make sure that he contacts our customer and gets the story from our customer first. Then we follow up on a three-month basis to find out what's going on with the claim. When we get a copy of a check, then we know that the claim has been paid."
Usually the managing agent of a cooperative files the claim on behalf of the building. If a cooperative doesn't have a managing agent, the board president or specially appointed board member heads up the process and monitors its progress.
"Claims are usually reported by the management firm," says Robert E. Mackoul, CLU of Mackoul & Associates, an insurance company based in Long Beach. "In the case of a large building or complex, it would be the site manager, or in the case of a small building, an authorized board member.