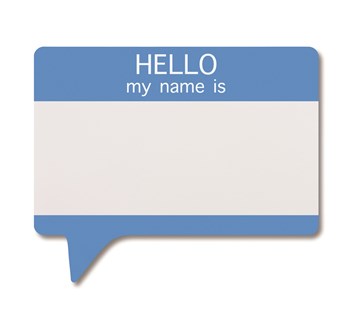 Anyone who has ever gazed at the Manhattan skyline knows how much architecture has shaped the heart of New York City. It's no surprise then that the New York Chapter of the American Institute of Architects (AIA New York) has grown into one of the most active and vital architectural organizations in the world. With a membership of more than 3,200 practicing architects, allied professionals, students and public members, the AIA NY has been involved in the growth of this city for more than a century, through a diverse array of educational and civic activities designed to explore the role of architects in housing, planning, historic preservation and urban design.
A Look Back
The first meeting of the American Association of Architects took place in New York City in 1857 with thirteen architects present. According to the AIA's website, these original members sought to create an architectural organization that would "promote the scientific and practical perfection of its members" and "elevate the standing of the profession." The organization began by sponsoring regular member meetings and lectures. They also created an architectural library replete with an architectural model and design collection.
By the end of that first year, membership in the AIA had nearly doubled to 29. Over the next decade, those numbers grew steadily until additional chapters began springing up throughout the United States, including branch offices in Philadelphia, San Francisco, Chicago and Washington, D.C. As the organization continued to grow, the group's founding members designated New York as its official first chapter.
Since its founding, AIA NY has seen an enormous amount of change, with its members helping to shape the city's now world-famous skyline. Imagine, in 1867, cows still grazed at the corner of 45th and Lexington and the tallest building at West 54th and Fifth Avenue was a four-story brownstone.
Today, more than 75,000 members swell the ranks of the American Institute of Architects with 4,000 of those members in New York alone. Just as it has over the last 150 years, the AIA NY continues to exert a decisive influence over the look and feel of the city.
Spreading the Word
Perhaps more than any other professional organization in the state, AIA NY has been responsible for spreading the word on the importance of architecture and design in every day life. Through seminars, exhibits, continuing education opportunities, lectures, symposia and workshops, the chapter provides educational offerings to thousands of people each year, from elementary school children to architectural professionals at the top of their field.
Since opening its doors more than two years ago, the chapter's Center for Architecture located at 536 LaGuardia Place in Manhattan's West Village has become home base for AIA NY's public programs. An average of 80 events take place each month, including lectures and seminars covering everything from affordable housing to zoning to the work of individual firms and conceptual issues in technology and the latest innovations in building materials.
Reaching out to a younger audience, the chapter hosts family days and after-school programs that involve kids in hands-on architectural activities including envisioning changes to their own neighborhoods.
"Architectural education does not have to be limited to college or graduate school," says AIA NY's executive director Rick Bell. "Our 'Learning By Design' programs brings architects into K-12 public schools throughout New York City." Covering all five boroughs, the program is sponsored and organized by AIA NY's Center for Architecture Foundation and has been recognized with grant funding from the New York City Department of Education for broadening the audience for design education.
The chapter also hosts numerous exhibitions at the Center for Architecture. Over the past two years, more than 45 exhibitions have focused on specific building projects, historical issues, design breakthroughs and dozens of other topics. Open to the public, the exhibits are also used for school group education. "Kids learn about the issues in subway station design, or park planning or affordable housing construction from [these] exhibitions," Bell says.
Architectural Advocates
As with any professional organization, creating dialogue and awareness between members and the public is key.
Under the direction of its board of directors headed by President Mark Strauss and a core of three vice presidents (one each for design excellence, professional development and public outreach), AIA NY has cultivated a broad influence in the city.
"For me personally, the most important part of the AIA's mission is advocacy on public policy issues," Bell says. "Focusing attention on design in relation to public policy—zoning, codes, guidelines, environmental standards, accessibility, for starters—is the role of architects and the professional society, the AIA, which brings them together."
To that end, AIA NY is involved in a variety of ongoing projects that have influenced and will continue to influence the look and feel of the city. New York New Visions, a coalition of 20 design and planning civic organizations and professional associations brought together by AIA NY, provides pro bono advice and constructive criticism on the rebuilding of the World Trade Center site. AIA NY's planning and urban design committee also helped create and improve the zoning regulations for the Greenpoint-Williamsburg waterfront development. They also have worked to promote principles such as a mixed-use future for Lower Manhattan.
Having architects thoroughly involved in the planning of a city as complex as New York is vital. With the city's population destined to exceed nine million, sustaining and creating suitable housing opportunities will be an important challenge. "Architects have the responsibility to create housing that meets a broad range of societal needs," Bell says. "In New York, that starts with affordability and the creation of housing for a wide variety of income levels. A functioning city cannot only be for the wealthiest inhabitants. Architects can work within the constraints of material costs and government programs, and use design creativity to create the types of neighborhoods where people like to live."
Within that in mind, aesthetics should never be forgotten. "It is critical that good design inspire kids and adults to not only want to stay in a particular city but to excel and thrive," Bell says. "This is an architect's responsibility and delight."
Looking Back Towards the Future
In a city where history permeates each and every block, historic preservation is a priority. Equally important, however, is balancing preservation with the city's finite space and unquenchable yen for development. As it stands today, the city has 84 designated historic districts. "The preservation of scale and context is equally important in each," Bell says.
To solve at least part of the problem of over-development and loss of character, architects have taken to "adaptive reuse," in which historic buildings are converted for new use. The city's main post office, for example, with its frieze reading "neither rain nor sleet nor snow" is being reborn as the Moynihan Station for commuter trains.
Just as New York continues to evolve, so too does AIA NY. In the coming years, Bell hopes that the chapter will continue to engage an ever-increasing audiences interested in how the city's built environment affects their lives. He also envisions a more culturally diverse chapter, reflecting New York's population as a whole, and a chapter even more involved in issues of architectural education and public policy. "Through advocacy, research and engagement in public policy debates, the AIA New York Chapter will, I hope, be increasingly involved in speaking for the future, while helping to preserve all that is best from our built legacy." An admirable hope for a organization destined to influence this great city for years to come.
Q&A with Rick Bell
Recently, The Cooperator spoke one-on-one with AIA NY's Rick Bell to go more in-depth about his organization and its goals.
What are the goals of the AIA New York Chapter for the coming year?
"Highlights include a continuing engagement in the rebuilding of the World Trade Center site [and] helping to assure the quality of the day-to-day environment in Lower Manhattan. We're also pushing for the adoption of the International Building Code (IBC), replacing the archaic New York City Building Code, and thereby assuring better construction and safer buildings.
"We're also committed to showing the best and the brightest of New York City architecture to an audience not only of architects, but of architectural enthusiasts, students, and other design professionals. We'll be taking strong positions on the key design and planning issues of the day and having an influence through testimony, media, and pro bono assistance on what city agencies and elected officials do in the public realm. All that is in addition to assisting others through ad hoc efforts on disaster preparedness, post-tsunami, and working with AIA New Orleans and others in the Gulf States."
What are some of the most important architectural and urban design issues facing New York right now?
"I'd say it's energy use, housing preservation, and the waterfront. Architects have been increasingly successful in integrating building systems…that speak to a future with fewer and fewer reliable and affordable sources of energy. The AIA New York Chapter building, for example, has two geothermal wells, each descending 1,260 feet into the bedrock beneath the building so that our cooling is done by environmentally-friendly passive heat transfer.
"As for preservation, maintaining the scale of existing neighborhoods, and the retention of a legacy of extraordinary structures and districts is [vital] in a city like New York where the past is ever present. Nonetheless, for New York to succeed in the 21st century, a careful balance needs to be achieved. This is the case in the resolution of preservation disputes such as the new building at Two Columbus Circle for the Museum of Arts & Design by Allied Works Architecture.
"As for the waterfront, with changes in manufacturing, production and distribution, the water's edge has become available in ways and at a scale not imaginable a generation ago. Architects, landscape architects and urban designers have taken the lead in envisioning ways of using New York's extraordinary waterfront in ways that enhance public use, with benefits for housing, recreation and public health."
Which of the AIA New York Chapter's achievements make you most proud?
"I would say the Center for Architecture and the New York New Visions coalition…. The Center for Architecture has become a community center for the design professions [as well as] a much wider audience. Some 2,000 public events in our first two years translate into an extraordinary level of engagement. As a soapbox, the center has allowed for the open and interactive discussion of any number of design and planning initiatives.
"One of these efforts—New York New Visions—is a coalition of architects, engineers, graphic artists, landscape architects, planners and urban designers. The coalition has had significant impact on the key successes in Lower Manhattan redevelopment—starting with the WTC memorial, stressing the importance of transportation infrastructure and mixed-use development, among them."
Liz Lent is a freelance writer and a frequent contributor to The Cooperator.