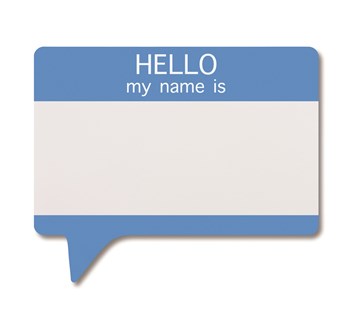 A Look at Brooklyn's City Council Members
For most of the 19th century, Brooklyn was a city with its own mayor, police department, fire department and water system.
Today, although many people still remember the sign in "Welcome Back Kotter" that says "Welcome to Brooklyn—the 4th Largest City in America" and Borough President Marty Markowitz likes to refer to the "City of Brooklyn," this metropolis of 2.5 million is a borough of New York City. But Brooklyn has a long history of well-earned civic pride, and the most populous borough of the city still makes its wishes known—through the Brooklyn delegation to the New York City Council. The larger council's 51 districts include 10 in Manhattan, eight from the Bronx, 14 from Queens, three from Staten Island, along with the 16 members from Brooklyn.
Early Days
Brooklyn was incorporated as a city in 1834, at that time it mainly encompassed what's now known as Downtown Brooklyn. The young city had a legislative body during its independent existence, and in the years following its incorporation, it annexed other towns and cities in Kings County – Williamsburg, New Lots, Flatbush, Gravesend and several others. By the mid-1890s, Brooklyn covered all of Kings County. However, Brooklyn didn't have much time to enjoy its new acquisitions. Soon, after years of heated debate, it voted, by a narrow margin, to join Greater New York in what many hardcore Brooklynites still call the "Mistake of 1898."
Thanks to the enactment of term limits (two terms) in 2001, Brooklyn's 16-member delegation is more youthful than in the past, and, on the whole, more liberal.
The Players
All its members are Democrats, except for Letitia James (Fort Greene-Prospect Heights), who won a special election on the Working Families Party ticket after the assassination of Councilman James Davis in July of 2003. And even she ran unsuccessfully as a Democrat in a previous primary, and since then has picked up a lot of support from Democratic officials.
Bay Ridge is a Republican stronghold and in the past has had Republican City Council representatives. However, the Ridge's current rep, Vincent Gentile, is a Democrat.
A few members come from established political families. Yvette Clarke (Flatbush/Crown Heights) is the daughter of longtime former Councilwoman Una Clarke, who had to leave her post because of term limits. Tracy Boyland (Brownsville/East Flatbush) is the daughter of Assemblyman William Frank Boyland and the sister of William F. Boyland Jr., also an assemblyman.
The Brooklyn delegation encompasses a variety of personalities, styles, and different political positions, from Simcha Felder (Boro Park-Midwood) an Orthodox Jewish CPA who was also endorsed by Republican and Conservative Parties, to Charles Barron (East New York/Brownsville), a former Black Panther who has called himself a "black revolutionary Christian socialist." The Council is made up of Jews, Italians, African-Americans, Caribbean-Americans, Latinos—it's really a microcosm of the borough itself.
The Procedure
The Brooklyn delegation, says Councilman Bill de Blasio (Park Slope/Carroll Gardens/Kensington), meets before every full council meeting, or once every two weeks. Its chairs are de Blasio himself and Al Vann (Bed-Stuy), who served in the state Legislature from 1974 to 2001.
Although Borough President Markowitz has no authority over the City Council, he frequently interacts with the Brooklyn delegation.
"One key way [President Markowitz] does this," says a spokesperson for Markowitz's office, "is through the Uniform Land Use Review process. For example, Marty worked closely with Brooklyn council members on the recent rezoning of Williamsburg-Greenpoint to achieve affordable housing, parks and open space, and job protection.
"Another example is Downtown Brooklyn, where he has worked with Brooklyn members to achieve affordable housing and commitments for transportation improvements," says Markowitz's spokesperson. Markowitz also works with Brooklyn council members on capital budget allocations for such projects as the Park Slope Armory and improvements to Prospect Park.
A Brooklyn Agenda?
Why have a separate Brooklyn City Council delegation? Is there a particular "Brooklyn agenda?"
According to council spokespeople, there are several common concerns that the Brooklyn council members have. One is to obtain funding for Brooklyn cultural institutions and parks, such as the Brooklyn Academy of Music (BAM), Brooklyn Arts and Culture (BAC), the Brooklyn Museum, the Brooklyn Children's Museum and Prospect Park.
Although these institutions are more and more in the public eye, there is a widely held feeling that they don't get the really big private donors who regularly fund the Metropolitan Museum of Art or Central Park. (Still, there are some lively local fund-raising groups, such as the Friends of Prospect Park,)
"The city administration, to some degree, has always been Manhattan-centered," says de Blasio. "And under Giuliani, it also favored Queens and Staten Island."
Another concern is waste management. "Brooklyn handles more than 40 percent of the city's trash, and is overburdened," says Evan Thies, a spokesperson for Councilman David Yassky (Brooklyn Heights/Down-town/Greenpoint).
"That's why a plan to change the way we distribute trash in the city is more important to Brooklyn than to Manhattan, which does not handle any of the city's trash." The areas most oversaturated with waste management facilities are the waterfront neighborhoods of Red Hook and Williamsburg, which were low-income areas for years but are now becoming gentrified. Williamsburg even has one facility—called Radiac—which handles low-level radioactive waste, such as syringes and test tubes.
People of Action
Several years ago, a group of Brooklyn City Council members – de Blasio, Yassky, Sara Gonzales (Sunset Park/Red Hook), Yvette Clarke and the late James Davis – united to persuade the Parks Department to expand the number of car-free hours in Prospect Park.
Just this year, the Brooklyn City Council delegation mounted an offensive to increase the amount of money available for immigrants' services – Brooklyn's immigrant community numbers 37.8 percent of the borough's population.
And of course, "Money for schools in Brooklyn—both public and private—and public safety" are of paramount importance for the Brooklyn delegation, says Thies. In the area of public safety, however, the delegation, Markowitz and community groups were unsuccessful in preventing the city from closing firehouses in Williamsburg, Sunset Park and elsewhere.
All in all, Thies says, the Brooklyn delegation is most useful during budget season, "When council members have to decide collectively what projects they will advocate for, borough-wide. This gives them a stronger voice in the full council debate over what will be funded in the budget."
Influencing the Larger Council
How does the Brooklyn delegation influence council members from other boroughs to vote on local issues? A council member from Co-op City in the Bronx, for example, has no stake in what happens in Coney Island.
De Blasio gives one example. The full council was persuaded to sign on to the final, compromise Williamsburg-Greenpoint waterfront zoning plan, which includes 33 percent low- and moderate-income housing, because the Brooklyn members were able to stress that affordable housing is an issue that pertains to everyone in the city.
Ironically, although it did hold a few hearings, the council has not been a major player in what is perhaps Brooklyn's most important issue today—developer Bruce Ratner's Atlantic Yards plan, comprising the new proposed Nets basketball arena in Downtown Brooklyn and accompanying residential towers. This is because much of the project would be built above the Long Island Railroad's yards, which are state property. Thus, the project is slated to go through a state—not a city—review process.
As it is, this is one issue where Brooklyn's council members are divided. For example, Letitia James, in whose district the arena would be built, has been a critic of the plan. However, when Markowitz, Mayor Michael Bloomberg and Ratner announced the details of the affordable housing component of the Atlantic Yards plan, three Brooklyn City Council members – Gonzales, Clarke and Lew Fidler (Canarsie/Gerritsen Beach/Bergen Beach)—appeared at the press conference with them.
The Old vs. the New
While many observers hailed the enactment of term limits as a way to bring more diversity into the council and to say good riddance to tired, entrenched bureaucratic machine hacks, some others still disagree about the wisdom of the measure.
For example, former Councilman Kenneth Fisher, who served in Yassky's Heights/Downtown seat for 11 years, says Brooklyn could use someone today with the power of Herb Berman.
Berman (D-Mill Basin/Canarsie) served in the council for 24 years "and directly or indirectly was responsible for as much as a billion dollars for Brooklyn cultural institutions and parks," says Fisher. In addition, as chair of the Council's Finance Committee, "Berman had his hand on the purse strings; he was part of pretty much every policy decision the council made."
Other longtime City Council members from Brooklyn included Priscilla Wouten (East New York/Brownsville), who chaired the Education Committee, the late Mary Pinkett (Prospect Heights/Fort Greene), who chaired the Civil Service and Labor Committee, and Noah Dear (Boro Park), who chaired the Transportation Committee.
"Brooklyn had a substantial number of very senior council members who, just by virtue of longevity, had accumulated the reins of power," says Fisher, now an attorney with a Manhattan law firm.
In those days, Fisher adds, the Brooklyn delegation was united on most issues. "That's not the case today." For example, in 2003, the Brooklyn delegation replaced Fidler as leader with de Blasio and Vann because some members were dissatisfied with Fidler's leadership.
Similarly, after longtime City Council Speaker Peter Vallone was forced to retire in 2001 due to term limits, Brooklyn City Council Members were not united behind the Brooklyn candidate, Angel Rodriguez (Sunset Park/Red Hook). Manhattanite Gifford Miller became speaker as part of "a deal between Manhattan, the Bronx and Queens," says Fisher. Rodriguez, incidentally, was later forced to resign after a bribery scandal.
The Borough Board
Brooklyn's City Council delegation, strictly speaking, is not the only body that considers legislation that would impact the borough. There is also the Brooklyn Borough Board.
The Borough Board consists of the borough president, all the Brooklyn City Council members, and the chairpersons of each of the borough's 18 community boards. Every year, it is required to submit a comprehensive response to the mayor's preliminary budget.
This past March—as every year—the Borough Board's statement of priorities included a long list of recommendations, among which were:
• Increasing funds for the Summer Youth Employment program
• Making sure the borough president's discretionary funds are preserved
• Increasing the city's contribution to the capital budget for schools
• Maintaining current hours at the borough's libraries
• Creating a new firehouse for Greenpoint/Williamsburg
• More resources to fight auto insurance fraud (in which Brooklyn "leads" the nation)
• Increasing parks funding
• Reducing cuts to the borough's cultural institutions
• Reopening Greenpoint's McCarren Pool, closed since the early '80s.
"Besides the borough president himself, they [the Borough Board] vote on most land use dispositions. They give another perspective, a voice on a borough-wide basis," says Craig Hammerman, district manager of Community Board 6 (Park Slope/Carroll Gardens/Red Hook). "It's pretty important for this city to have things considered on a borough-wide basis, a citywide basis and a district basis."
Raanan Geberer is a freelance writer living in Manhattan.