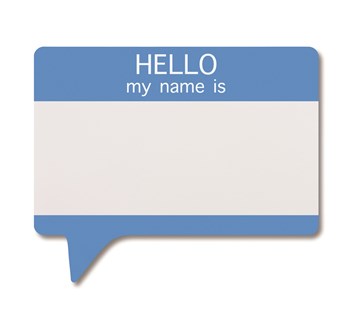 The Argo Corporation began its operations in 1951, when Henry Moskowitz, father of the firm's current president and chief executive officer Mark, began purchasing properties on the Upper West Side by forming syndications with other real estate partners. The initial buildings were all rentals; Argo was hired by the partnerships to manage them. "Over time, the buildings were converted to cooperative ownership by Argo," says the younger Moskowitz, "and this was the pattern of the company through the 1960s and 1970s, and the way that Argo strengthened its management business and position in the industry."
Some of the properties converted by Argo to cooperatives continued to retain the firm for management services after conversion. "One of these properties," Moskowitz continues, "is 565 West End Avenue, which we continue to manage today, approximately 35 years after any equity connection to the building."
"In the mid-1980s," Moskowitz says, "we began to provide management services to third-party buildings. This market was actively expanded in the late 1980's and again around 1995 upon Jeffrey Levy (Argo's vice president and director of management) coming aboard." Moskowitz states that the "composition of our management portfolio today is approximately 50 percent third-party."
Both Moskowitz and Richard Levine, a former president and treasurer of 565 West End Avenue, allude to the changes made to the firm that both have seen grow for many years. "Argo has moved into a more automated world," says Levine. "Levy has been marvelous, collecting a marvelous staff. It has been an interesting process to watch."
Argo considers itself to be a "full-service" real estate firm and handles management and asset management, sales, and leasing. The sales department is "very active," says Levy, and has ten real estate brokers. Most of the sales are in Manhattan and Queens, boroughs that are the mainstay of the Argo business. In addition to co-op sales, he says, "we also handle subleases for shareholders and rentals." The company manages a total of approximately 9,500 units, 6,500 of which are split between Manhattan and Queens.
"The difference between Argo and other management companies is that we bring an owners' perspective to all of our jobs. We are very diligent in monitoring income and expenses for our buildings. This is a habit created from the inception of the firm. Because we are also owners," Levy continues, "our third-party buildings enjoy the same service as the buildings we own. The business is extremely sophisticated with great systems. We are able to offer in-house counsel, a financial analyst and centralized purchasing to all of our clients."
In addition to his management credentials, Levy is a vice chairman of the Residential Managers Council of the Real Estate Board of New York (REBNY). He attends many client board meetings as well as management association meetings. Members of Argo belong to REBNY, the Association of Cooperative and Condominium Managers (ACCM), the Young Men/Young Women in Real Estate, and the International Council of Shopping Centers.
Levy offers another reason for Argo's success: the team-oriented strategy of the company. "We keep several people involved in the daily business of each property," he claims. "This optimizes support for the client and provides coverage on a full-time basis. The team consists of myself, a property manager, an accounting representative and a management associate who interacts with the building staff on behalf of the board and property manager." The involvement of the management associate allows the property manager more time to manage each building.
Purchasing is handled through the Argo office, thus freeing the property manager to have more time at the buildings. "Seven is the maximum number of buildings a manager can represent," cites Levy. "We're a 24/7 operation," he continues. "Our managers are on call 24/5 and on weekends, the property managers rotate so there is always coverage."
The team approach is encouraged in the field, as well. "We encourage supers to know other supers," says Levy. "We hold meetings for the supers and discuss issues, such as equipment, heating, and maintenance. This adds to a feeling of camaraderie." Seminars are also held at the Argo office for their co-op and condo board members. "We try to encourage our boards to use our offices to hold meetings," says Levy, although he adds that the majority of board meetings are held at the individual buildings.
In addition to the Chelsea office, Argo also maintains two full service offices in Queens–one in Forest Hills and the other in Kew Gardens. "Our business is still predominantly Upper West Side," says Levy. "And in Queens, most of our buildings are in Kew Gardens, Rego Park, and Forest Hills."
As for the future, Levy says, "We see ourselves continuing to be successful owners and managers of residential properties, with an emphasis on the cooperative and third-party business. The principals of the firm will continue to look for opportunities to acquire real estate in and around the New York metropolitan area. Types of properties that will be acquired will be those presenting sound investment opportunities. Presently, we are acquiring unsold units, and mid-hi-rise apartment buildings. We will also consider redevelopment opportunities."
When asked what he considers Argo's greatest achievement, Levy answers, "We've had another year of growth and another year of retention of our client base. The only rewards we look for are renewed contracts!" When Argo makes sales presentations, Levy says that these are not considered "pitches. We tell potential clients to ask our existing clients to speak for the company and tell interested parties how well we do."
"I've been the board president and I'm on the board now," says Levine "and I have to say it's been a personal pleasure to work with the Argo team!" Managerially, Argo takes the role of an overseer and runs with the responsibilities. They're superb!"
Ms. Wagner is a freelance writer living in Manhattan.