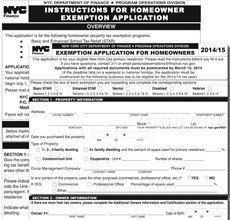 If you own a co-op or a condo, it goes without saying that you want to make sure you get all the tax credits and abatements available to you. One of the most important of those is the New York State School Tax Relief Exemption—more commonly known as STAR which provides a partial real property tax exemption for property owners on their primary residence.
"This is something that those in multifamily homes need to realize that they need to take care of," says Eva C. Talel, a partner with the Manhattan-based law firm of Stroock & Stroock & Lavan. "It's an important tax credit and one that is undergoing some changes this year. It's important to follow the new registration guidelines."
Some History
The STAR program was the brainchild of former Governor George Pataki, who in 1997 added it to his annual budget. The tax law was aimed at reducing school district property taxes on all primary residences of New York residents. The program does not affect the overall revenue of a given school district, as the difference is made up by the state.
As originally designed, the STAR rebate is subtracted from the "true value" of a home in question, which is determined at the time of the last property assessment (typically done by a town or county assessor), divided by an equalization rate, which is the ratio of assessed value to market value for each taxing jurisdiction, as calculated by the State of New York.
There are two types of STAR exemptions. Basic STAR is available for owner-occupied, primary residences where the resident owners and their spouses income is less than $500,000. In this case, the program exempts the first $30,000 of the full value of a home from school taxes.