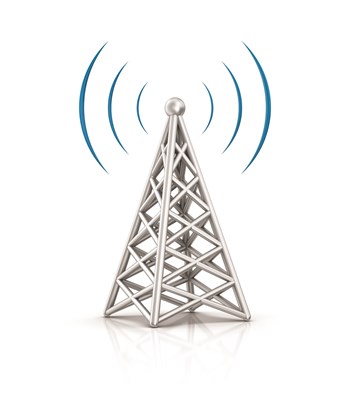 Co-op and condo boards are charged with maximizing the value of their shareholders' and unit-owners' real estate investments. Year after year, these boards diligently replace aging equipment, refurbish lobbies, clear up code violations, and otherwise do everything that they can to protect and enhance the value of their real estate. They properly pay attention to all potential liabilities and act diligently to protect their legal interests in everything from landlord-tenant matters to real estate taxes to construction issues.
Still, as New York enters the 21st century, most boards have not yet fully come to grips with how to take advantage of the Internet, either not realizing its potential for them, or not having adequate knowledge of how to enhance and protect their rights on the Internet.
As the modern era forces intellectual property and real property to merge, boards will be challenged more and more to accurately assess the value of the Internet for their shareholders and unit owners and to take prudent steps to protect and develop their internet presence. Although not litigated as yet, a reasonable argument could be made that boards that do not act conscientiously in this electronic arena may be held to have been negligent and breached their duties to their shareholders or unit owners.
Internet Use for Co-ops and Condos
More and more, co-ops and condos are looking for a presence on the Web, and for good reasons. Properly implemented, the Web can provide a cost-effective method for communicating with shareholders.
A Web site can also be used for posting frequently-requested information like prospectuses or recycling schedules, to post dates and times of committee meetings, to distribute newsletters, complaint forms and other information needed by building occupants. Of course, it can also be used for marketing purposes to help brand the co-op or condo and publicize it to potential apartment purchasers and brokers.
Shrewd boards are realizing that the Internet can be used to enhance shareholder value by promoting the unique and distinguishing characteristics of the building and its services and amenities in a cost-effective way. New York remains a city with international attraction, and as foreign investment in New York real estate continues, the Internet also allows boards to inexpensively reach the entire world to promote the distinctive attractiveness of their buildings.
As time goes by, more and more co-ops and condos will pursue this course, either at the urging of increasingly Internet-savvy managing and sales agents, or because of the simple realization that the Internet has impacted every area of life, co-ops and condos being no exception.
Risks and Rewards
What are co-ops' and condos' risks and rights on the Internet? There are several, ranging from copyright issues involving the "look and feel" of a Web site, to privacy issues regarding financial and unit owner/shareholder information, and more.
For instance, is it legal to have a domain name that's the same or similar to another co-op or condo's name? Who owns the intellectual property rights to text and graphics on a Web site? What steps must be taken to prevent a Web site from crashing or to guard against its being broken into by hackers? These are questions boards must be able to knowledgeably answer when they make a decision to take their co-op or condo online.
But the biggest issue by far that boards need to consider in making their move to the Internet involves the interplay between trademarks and domain names.
In Your Domain
A domain name is an alphanumeric string separated by periods - such as www.cooperator.com - which corresponds to the numerical address of the computer network server where that Web site is currently hosted. You can type in the equivalent numbers instead and still reach the same place, but using a domain name is easier to remember and more intuitive.
Domain names typically consist of two parts: a "name" and an "extension." For example, .edu is reserved for educational institutions, .net for network infrastructure providers, and .gov for government organizations, as in www.whitehouse.gov. Country codes also have their own extension, such as .us for the U.S. or .ca for Canada. In order to have a presence on the Internet, a co-op or condo must register one or more domain names. Most business or commercial entities choose .com, .org or .biz as their extension. But co-ops and condos now can choose a .coop extension, which is reserved exclusively for cooperatives and cooperative service organizations.
Branding Your Building
While domain names serve as locators, trademarks, or service marks in the case of a service, serve completely different purposes. In essence, trademarks are brand or source identifiers. Although every building has an address, like 123 Main Street, some co-ops and condos also have distinctive names by which they have come to be known in the marketplace and which are associated with either a certain lifestyle or with the availability of certain combinations of services not found elsewhere.
When a name is used in commerce to distinctively identify these services, lifestyles or amenities, and when that name has, through use and promotion or publicity, achieved a certain amount of recognition in the marketplace for these services, lifestyles or amenities, there is a potential for trademark or service mark protection.
In New York, one does not have to go far to see this concept in action. Donald Trump is currently listed at the U.S. Patent and Trademark Office as having applied for service marks for no less than five different condominiums in the New York area, including the Residences at Trump National Condominium in Westchester and the Trump Park Avenue Condominium in Manhattan, among others.
Some co-ops and condos have gone farther and created promotional tag lines to distinguish them from other others in the marketplace. For example, North Shore Towers, the well-known co-op complex at the Queens-Nassau border, has a federally-registered trademark in the phrase "Where the City meets the Country," to describe the unique selling proposition of its development - namely, one in a suburban setting with luxury services typically found only in upscale Manhattan developments.
Domain Name-Trademark Interplay
Why should your co-op or condo be very interested in trademark protection? One word: Internet.
With the explosive growth of the Internet, problems have arisen in the interplay between the rules governing domain names and trademarks. Although more than one person or company can hold the same mark - as long as there is no likelihood of confusion between them - only one person or company can hold a unique domain name, since the latter is essentially a shortcut to a specific Internet address and can't point to two different web pages at the same time.
In other words, Apple Bank and Apple Computers can both have a trademark in the name "Apple" as it relates to their different businesses, without worrying that a consumer will mistakenly try to purchase a computer from an ATM machine, or make a deposit to their checking account at the Apple computers section of CompUSA, but only one of them can have the www.apple.com domain name.
So, what happens if your co-op or condo wants to register a domain name and you find that someone else has already taken it? The media has been full of stories about what has become known as "cybersquatting" and "cyberpiracy," in which people snap up well-known domain names in the hopes of ransoming them to the companies known by the name, or to divert Internet users away from trademark holders' Web sites, or to simply capitalize on customer confusion.
Worse yet, a domain name may have been taken by someone whose only goal is to say bad things about the company - or your co-op or condo - perhaps because of past altercations with the management or board. Unfortunately, these are not hypothetical situations.
Fending Off the Huns
Many remedies have been developed to deal with the problem of cyber-pirates and thieves, but there is one administrative remedy that has been developed to address the issue relatively quickly - and inexpensively.
The Internet Corporation for Assigned Names and Numbers (ICANN) - the non-profit corporation that manages Internet addresses and domain names - has instituted a policy called the Uniform Dispute Resolution Policy, or UDRP. This policy created an arbitration-like proceeding for those with trademark-related rights in a name confusingly similar to a given domain name. Under the policy, trademark rights holders can bring a complaint before any of certain approved "dispute resolution providers" for the sole purpose of retrieving a given domain name from its current registrant.
The process is conducted entirely on paper. There is no live testimony, no depositions or other incidences of typical adversary litigation, and all domain name registrants are contractually bound to participate in the process, being required to agree to it as one of the conditions of registration when they register for their domain name. The process normally lasts a little under two months, and the filing fees are typically a few thousand dollars, depending on the particular dispute resolution provider selected by the complainant and whether a one- or three-member panel is selected. Unlike other remedies, the only award given the winner in this forum is the right to the disputed domain name. There are no money damages or recoverable attorney fees available here. Either side can, in effect, appeal the decision by filing a new action in any appropriate court, but domain-name holders who lose before such a UDRP panel have rarely done so, and even more rarely have they succeeded when they did.
Virtual Reality Meets the Real World
Earlier this year, North Shore Towers Apartments, Incorporated, prevailed in just such a domain-name arbitration. After decades of enjoying an established reputation in its surrounding area under its common law service mark of "North Shore Towers," the co-op discovered that an unaffiliated third-party real estate broker and her husband had registered several permutations of the North Shore Towers name and were using it to host a Web site advertising their brokerage services - all without the prior knowledge or approval of the North Shore Towers board.
When the broker refused to surrender the names after formal demand, North Shore Towers commenced the arbitration and, after a forceful presentation of its arguments and evidence, was awarded all of the disputed names by a unanimous three-member panel. (For more details on the proceedings, see http://www.arbitration-forum.com/domains/decisions/109030.htm)
The North Shore Towers experience is but an example of what can be at stake for a co-op or condo community in a battle over domain names. In an Internet age, boards that fail to take affirmative steps to protect their co-op or condo's name on the Internet do so at their peril.
This means that every board should immediately evaluate the extent of their existing or potential trademark rights, taking steps to register them at the federal or state level where they can. They should also do a diligent search on the Internet to uncover domain names that may be confusingly similar or even identical to their own and take steps to register or recover preferred domain names as soon and as much as is reasonably possible.
Other Issues to Consider
As pivotal as the trademark/domain name issue is, boards should not be remiss with respect to the bevy of other issues implied by an Internet presence; issues like design, content, and distribution.
In today's age, site development should not be left to one of the directors' teenage children. Instead, a formal agreement should be entered into with a qualified Web designer. Among many other specific clauses too numerous to review in detail here, this agreement should not only spell out the specific responsibilities to be undertaken by the web designer, in terms of design and timetables for completion, but must also contain enforceable protections for the co-op or condo, indemnifying it against the consequences of copyright infringement by the designer, who might - without knowledge of the board - download and use graphics or other design elements that constitute the intellectual property of others off the Internet.
Such an agreement must also ensure that the co-op or condo retains all intellectual property rights to the Web site, including all textual, graphic and design elements, and make sure to prevent them from being reused by the designer for other clients.
Similarly, the board will need to enter into a hosting agreement with a hosting company for the hosting of its Web site and associated e-mail addresses. Here, too, many issues need to be considered and provided for, including such things as guarantees of "up-time" to guard against crashes, regularly scheduled backups, anti-virus protection, and so forth.
Boards must also make sure that they take care that their Web sites post and enforce prudent privacy policies for the protection of all who submit information on the site. Where needed, appropriate disclaimers and linking policies must be prominently displayed to minimize the chance of claims against the board or misuse of its copyrighted materials.
In short, boards must begin to look at the possibilities and pitfalls of the Internet and associated intellectual property as thoroughly and responsibly as they now evaluate traditional "brick-and-mortar" issues. To the extent that a particular co-op or condo's general counsel is not schooled in these matters, boards should consider seeking the assistance of counsel familiar with Internet and intellectual property issues, if only to ensure that their rights are protected to the same high degree as is routinely provided in more traditional areas of co-op and condo law. n