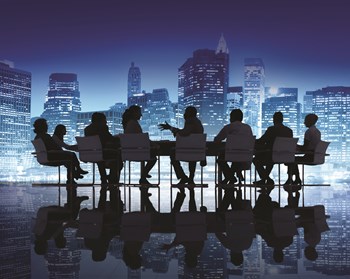 Whenever a resident, board member or building owner gets frustrated by inaction or the process of wading through the bureaucratic red tape of board politics, it's hard to know where to turn for a solution.
Hostility accomplishes little, however, and lawsuits are expensive; in matters of group living, diplomacy, mediation, and compromise are always preferable to bringing out the big guns and going to court.
"Lots of stuff just should not be litigated," says Michael Horwitz, a principal with Horwitz & Zim Law Group, PC in Manhattan. "People shouldn't have to run to court all the time for every little thing - more use should be made of mediation and binding arbitration."
Even those less-litigious options might not even need to be explored if both board members and shareholder/owners are made aware of the primary state statute that spells out the finer points of running a fair, functional, and financially transparent building. That statute is New York State's Business Corporation Law, or BCL.
Understand Your Governing Documents
The first step to understanding the intersections between board operations and shareholder/owner rights is to understand that the decisions a board makes are guided by a hierarchy of governing documents that includes the building's Certificate of Incorporation, its proprietary lease, its house rules, and its bylaws. This interlinking web of papers and protocols must in turn comply with the BCL, which lays out the duties and responsibilities of directors and officers and outlines shareholder/owners' rights to information and participation in the running of their building.