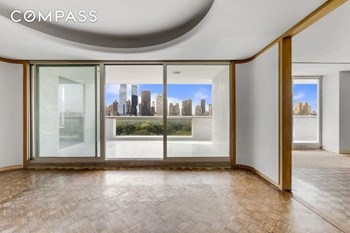 The New York Post reports that someone has jumped on a rare opportunity to live like a Rockefeller—or, at least, domicile like one.

Former Vice President Nelson Rockefeller bought a 3,990-square-foot co-op unit on the 15th floor of 812 Fifth Ave. when it was built in 1963—and it hasn't traded hands since. Now, after only 43 days on the market, according to the
Post
, the unit has entered into contract.
The four-bedroom, four-and-a-half-bath, full-floor co-op was asking $11.5 million, the
Post
reports.
It's the first time the unit will have an owner other than Rockefeller since he bought it in 1963, just after election to his second of four terms as governor of New York. Subsequently, Rockefeller, the grandson of billionaire John D. Rockefeller, served as vice president under Gerald Ford from 1974 to 1977.
At one point, reports the
Post
, Rockefeller connected this unit to one he owned on the 12th floor of adjacent 810 Fifth Ave. According to the 812 Fifth Ave. listing, the units were separated after Rockefeller's death in 1979.
The unit opens with a private elevator landing into a gallery and large entertaining space and includes a 295-square-foot terrace and 75 feet of Central Park views.
The listing brokers are Clayton Orrigo, Stephen Ferrara, and Kristen Jordan of Compass.