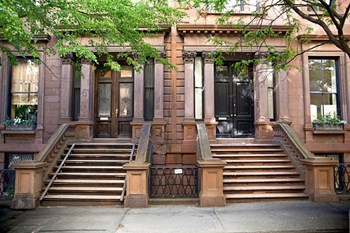 The Brooklyn and Queens residential markets both saw a slight rise in median sales price but accompanied by falling sales numbers during the fourth quarter of 2018, according to Douglas Elliman in its latest quarterly reports for those boroughs.
Specifically for Brooklyn condos, the median sales price during that period was $805,000 -- a 5.9 year-over-year drop. The number of condo sales in the borough was 675, a 14.1 percent dip compared to the same period a year ago. The median sales price drop for Brooklyn co-ops was higher compared to condos—a decline of 8.2 percent to $406,250. Brooklyn co-ops also experienced a descent in the number of sales by 10.3 percent, to 490.
Overall, the Brooklyn residential market (including all co-ops, condos, and 1-to-3 family homes) in fourth quarter 2018 yielded a median sales price of $785,000, a slight rise of nearly two percent year-over-year. The total amount of sales, however, experienced a 5.8 percent decline to 2,474.
"Brooklyn continues to be a regional driver of real estate activity and is characterized by steadily rising prices, and a fast-moving pace," Steven James, President and CEO, New York City, Douglas Elliman, in a message about the latest reports. "The number of sales declined year over year for the fourth consecutive quarter as prices continued to flirt with records."
Meanwhile, Queens condos saw a 11 percent drop in median sales price to $605,000, while the number of sales fell 26.6 percent to 373. Queens co-ops, however, did better percentage-wise compared to Brooklyn co-ops in that the median sales price was $300,000, a positive change of 9.1 percent year-over-year. But co-ops in Queens also saw a decline in the number of sales—down 2.2 percent to 874.
All in all, the Queens residential market's (also including co-ops, condos, and 1-to-3 family homes) median sales price in fourth quarter 2018 was $568,000, an increase of about two percent compared to fourth quarter 2017. Total sales amounted to 3,248, a 11.5 percent drop.
"The Queens market is still benefiting from the Brooklyn boom and there has been consistency in setting new price records," James said in his message. "Sales slid for the fifth consecutive quarter pushing inventory higher and giving consumer more choices. This was the seventh consecutive quarter with an average sales price record."
The latest surveys for Brooklyn and Queens similarly followed that of Elliman's report on fourth quarter 2018 for Manhattan from last week, in that Manhattan also experienced a declining number of sales.
David Chiu is an associate editor at The Cooperator.