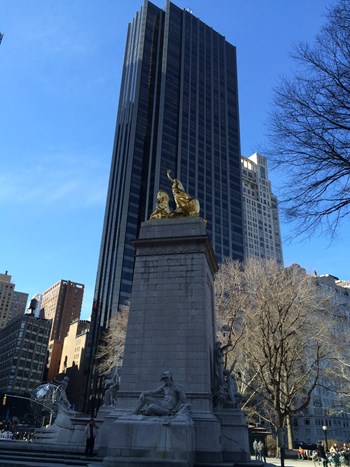 It was not a good year generally for Trump-branded condos during the first full year of Donald Trump's presidency, according to a real estate website's report.

The report said that the average sales price for Trump condos was $2.6 million, a drop of 16 percent compared to the $3.1 million average for a Manhattan condo. The average price per square foot for a Trump condo was $1,759, a decrease of almost 7 percent from $1,891 of last year.
Of the Trump condo properties that took a big hit was Trump International Hotel and Tower in Central Park, where the average sales price was $5.2 million, a decline of 27 percent from last year; the property made only two sales. On the flip side, the average sales price for a condo at Trump Place in Riverside Boulevard was $2.9 million, an increase of 58 percent; 15 units were sold there.
Overall, according to CityRealty.com, Manhattan real estate leveled off. The average sales price for a condo in the borough in 2017 was $3.1 million, which is the same as last year. The average sales price for a co-op this year was $1.4 million, a nearly 8 percent rise from $1.3 million in 2016. The median sales prices for condos and co-ops in 2017 were $1.9 million and $838,304 respectively.